Summer concerts just scream summer to me. There's just something about putting as blanket down and enjoying good music, in even better weather, that feels just like summertime should. Whether I'm enjoying the sounds of Mumford and Sons on the lawn down at Klipsch Music Center or stumble upon a local artist playing on one of the stages during Taste of the Arts, the outdoors and music seem to go hand in hand. That's why I love that YLNI and Living Fort Wayne are bringing back the Living Fort Wayne Summer Concert Series!
The Living Fort Wayne Concert Series will see local bands playing at Headwaters Park once a month throughout the summer. Each night is filled with entertainment, food and, of course, music! You'll be able to enjoy food trucks, pontoon rides, face-painting and balloon animals from Sweetcakes Entertainment and a beer garden courtesy of JK O'Donnell's Irish Ale House (21+ of course).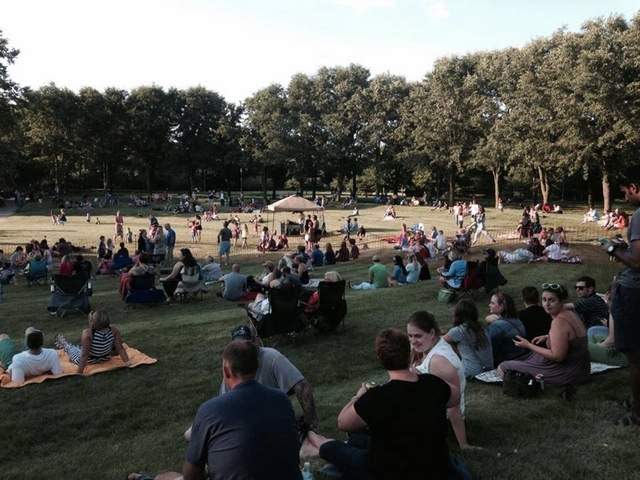 The thing that I love about the Living Fort Wayne Concert Series is that all ages are welcome to come and enjoy, which makes it great for so many people to come enjoy local music and downtown Fort Wayne! Meet up with your friends after work for the concert and grab a drink from the beer garden. Bring the kids down to run off some energy in the park while you take in the show. You can even bring your pooch to enjoy the concert! Oh, and did I mention that the Living Fort Wayne Concert Series is FREE?
The Living Fort Wayne Summer Concert Series schedule is as follows:
June 3
Secret Mezzanine
Unlikely Alibi

July 1
Left Lane Cruiser
Fernando Tarango
Wickersham Brothers
August 5
Farmland Jazz Band
Freak Brothers

Grab your friends, your family, your coworkers - whoever, and come to Headwaters Park for the Living Fort Wayne Summer Concert Series! Let it become one of your summer staples and enjoy local music in downtown Fort Wayne! I promise, you'll be in the summer mindset in no time!
The Living Fort Wayne Concert Series takes place on the first Wednesday of each summer month at Headwaters Park (333 S.Clinton St., Fort Wayne, IN 46802) from 5pm-9pm. For more information on the Living Fort Wayne Summer Concert Series, check out the YLNI website, or Visit Fort Wayne. Want even more outdoor entertainment? Check out our full list of FREE outdoor concerts and movies<