I really love a good drive-in movie. There's something about hanging out under the stars, watching a good flick and eating snacks on a blanket that feels so right, and so much like summertime. Unfortunately if you're in Fort Wayne enjoying a good old drive-in show requires just a little driving out of the city limits. Luckily, Young Leaders of Northeast Indiana (YLNI) has come to the rescue and is recreating the feel of the drive-in right downtown!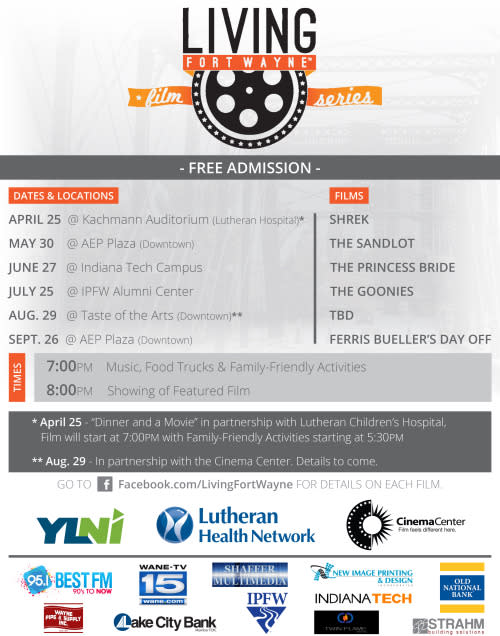 The YLNI Living Fort Wayne Film Series started in the summer of 2014, and after experiencing much success, it's back in full force this summer! Each month from May - September you can come to a different location around Fort Wayne and enjoy some FREE fun and a great movie! Not only does the LFW Film Series feature great films, there are also plenty of family-friendly activities to enjoy and delicious eats to buy while you wait for the sun to go down and the screen to light up! One thing I thought was particularly neat about the movies being screened this summer is that YLNI opened the vote to the public, meaning each movie you get to enjoy is something the people wanted!
The schedule for the 2015 Living Fort Wayne Film Series is as follows;
Saturday, May 30 - The Sandlot
AEP Plaza
110 E Wayne St
Fort Wayne, IN 46802
Saturday, June 27 - The Princess Bride
Indiana Tech
1600 E Washington Blvd
Fort Wayne, IN 46803

Saturday, July 25 - The Goonies
IPFW Alumni Center
1528 E California Rd
Fort Wayne, IN 46825

Saturday, August 29 - Special partnership with Cinema Center and Taste of the Arts
Artlink
300 E Main St
Fort Wayne, IN 46802

Saturday, September 26 - Ferris Bueller's Day Off
AEP Plaza
110 E Wayne St
Fort Wayne, IN 46802

Each of the film series' events run from 7:00pm-10:30pm with activities beginning at 7 and the film starting at 8pm. Of course, you are free to show up a little early to grab the perfect spot to enjoy the show! The best thing of all? All of the Living Fort Wayne Film Series events are FREE! I'm most looking forward to sprawling out under the stars and watching my favorite movie of all time - Ferris Bueller's Day Off!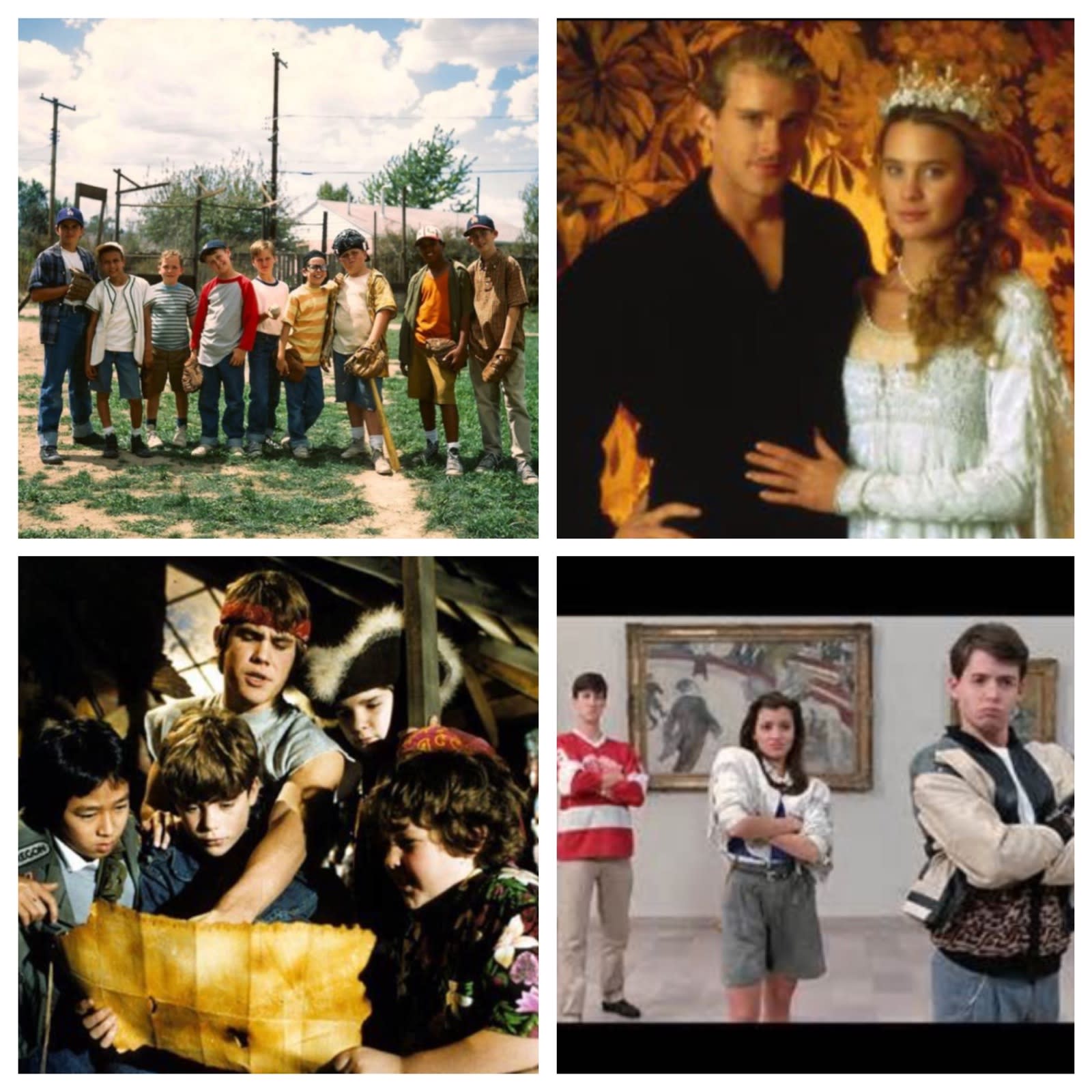 For more information on the Living Fort Wayne Film Series visit the YLNI website, Living Fort Wayne Facebook page, or Visit Fort Wayne.


&