What music doesn't sound best under a canopy of stars on a soft summer evening? Summit City locals (and visitors - that means you!) can look forward to the 2015 Foellinger Theatre Outdoor Concert Series, featuring such favorites as the Doobie Brothers (Wednesday, July 1, 7:30 p.m. - sold out!), the Steve Miller Band (Sunday, July 12, 7:30 p.m.), the Sounds of Touch (Saturday, July 25, 8:00 p.m.), Beach Boys & the Tempations (Saturday, July 25, 8:00 p.m.), the Hit Men (Friday, August 7, 8:00 p.m.), and the Happy Together Tour (Sunday, August 23, 7:30 p.m.). Look also for the Bel Airs and B45s (Saturday, August 1, 8:00 p.m.), the Bulldogs (Saturday, August 29, 8:00 p.m.), and ZZ Top (Sunday, September 27, 7:30 p.m.).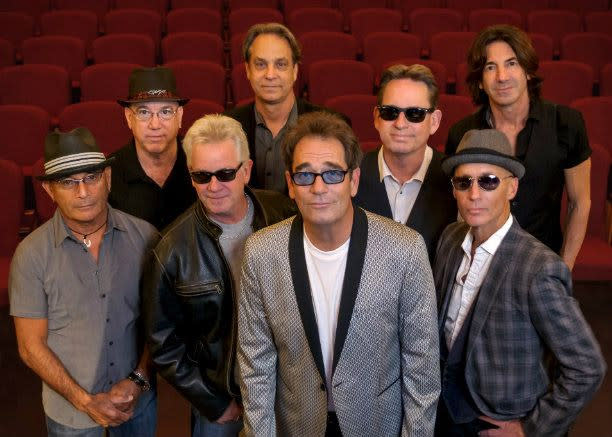 Most of these events are for reserved seats but tickets for the Bulldogs and the Bel Airs & B45s are only $5 admission, so call before they're sold out. There are even freebies: the United States Amy Field Band and Soldiers' Chorus (June 22, 7:00 p.m.), Fort Wayne Area Community Band (July 14, 7:30 p.m. and August 11, 7:30 p.m.), Fort Wayne Sister Cities International - Wisla Folk Ensemble from Plock, Poland (July 14, 7:30 p.m.), Fort Wayne Children's Choir (July 31, 7:00 p.m.), and the United States Navy Cruisers Ensemble (August 22, 7:00 p.m.).

There are two places you can find out more about the concerts and purchase tickets. Log into www.foellingertheatre.org and click on "Purchase Theatre Tickets" and they will be taken to a link that lists the concerts with ticket prices and a seating chart. Tickets can be purchased directly from the Parks & Recreation Department by calling 260 427 6000 or by visiting the department offices at 705 E. State Boulevard, Monday - Friday, 8 a.m. - 5 p.m.

Some tickets may also be purchased by calling any Wooden Nickel store at (260) 432-7651.

Visitors, come celebrate summer music under the starry skies with Fort Wayne!
<