Are you into family, food and shopping? If you answered "yes!" then do we have a great spring break idea for you! From March 26-31 Fort Wayne is full of great events to tempt your palate. From the stage to the shopping bag, there's a little bit of something for everyone in your group to enjoy!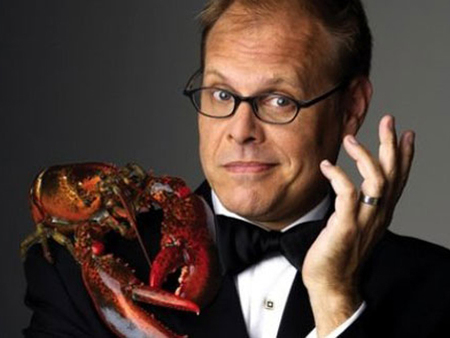 If you're a foodie, chances are you're well aware of Alton Brown. Renowned foodist, Brown, will bring his highly praised show,
Alton Brown Live! The Edible Inevitable Tour
, to the
Embassy Theatre
on
Thursday, March 26th
! The show is touring through over 60 US cities, and has been met with enthusiasm and praise from fans and critics alike! One of the most thrilling aspects of the show is the audience participation, where Alton Brown invites members of the audience onto the stage to serve as his assitant. The show features everything that foodie fans have come to love about Alton Brown; there will be science, food, music and more! Tickets are still available, and can be purchased at the Embassy Theatre box office, or through
Ticketmaster
.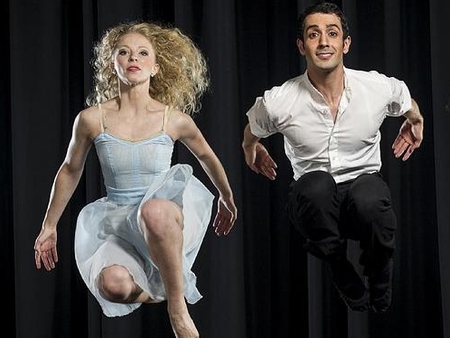 If you're into more theatrical displays, you're in luck as Disney on Ice, 33 Variations and Don Quixote will be in town. Disney fanatics will love
Disney on Ice: Passport to Adventure
when it hits the ice from
March 26-29
in the
Allen County War Memorial Coliseum
Arena. Follow your favorite Disney characters as they travel to magical Disney lands, and unlock some real adventure with the likes of The Little Mermaid, The Lion King, Lilo & Stitch and Peter Pan! If ice skates don't appeal to you, perhaps the ballet will! The
Fort Wayne Ballet
will be partnering with the
Fort Wayne Philharmonic
to bring you a classic production of
Don Quixote
. Follow along as the performers intricately tell the story of the classic Spanish novel. You have two performances to choose from on the
Auer Performance Hall
stage,
Friday, March 27th and Saturday, March 28th
. Taking the stage
through April 4th
is
33 Variations
at the
Fort Wayne Civic Theatre
. You'll be pulled in by the story of a modern day musicologist diagnosed with ALS as she races to finish her research on Beethoven. Tickets to this play can be purchased through the
Civic Theatre
.

Let's not forget about shopping!
Shipshewana on the Road
will travel through the Allen County War Memorial Coliseum on
Saturday, March 28th
(9am-6pm) and
Sunday, March 29th
(10am-5pm). This is a great chance to uncover some truly hidden gems amongst hundreds of unique vendors. Whether you've visited Shipshewana before or want to see the kinds of toys, trinquets, home goods and more that you'll find, this is a great event to attend! And, don't miss out on the other traditional shopping options Fort Wayne has to offer. Pay a visit to
Glenbrook Square
or
Jefferson Pointe
for a mall fix, or check out some of our own
unique shopping spots
!
For even more ideas on how to cram in a healthy dose of family, food and shopping, check out the full itinerary
here
. Don't miss out on some of Fort Wayne's most delectable eats during your trip! Browse everything Fort Wayne has to offer on our full
restaurant list
. Whatever you choose to do, we hope that you enjoy Fort Wayne, and all that it has to offer!
If your Spring Break falls on a different week, don't fret! We've got custom itineraries designed for every week until April 30! Check them out here.