About 30 minutes from the heart of Fort Wayne sits a quaint Amish community called Grabill. Its heritage dates back to 1852, when Mennonite settlers first arrived in the area as part of the Anabaptist movement after Luther's European Reformation.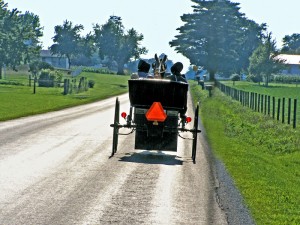 Today, members of Grabill's Amish community continue to enjoy a simpler way of life. They dress in very plain, modest clothing – something akin to what you might have seen during America's pioneer era. For transportation, Amish families rely on the trusty horse and buggy. Visitors sometimes find it surprising that buggies and cars travel alongside one another on the town's streets. Most drivers – including those traveling via car or buggy – demonstrate great respect for those around them. Amish homes do not have electricity, and many Amish families practice trades and perform other daily activities without modern conveniences.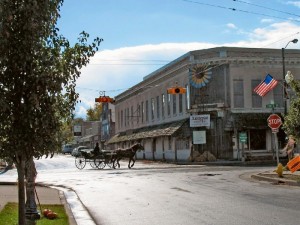 When you visit Grabill, be sure to visit some of the town's beloved shops. The town's general store, for example, includes an eclectic mix of bottled soda, Amish cookies, collector toys, rustic house wares and more. The town also has a great fabric store, book store and antique store. Visitors will also want to stop in and enjoy a meal at one of Grabill's unique restaurants. You're sure to enjoy hearty plates of home-cooked chicken, pies and apple dumplings. Spend an afternoon in Grabill, and enjoy life as it once was. Click
here
for more information about this quaint Amish town.