The Sidecar is a relatively new dining option in downtown Fort Wayne. Think of it as the live-in sister location to Copper Spoon (formerly Wine Down Tasting & Tapas). It's a great spot for appetizers and drinks and has plenty of local charm thanks to its location. I brought two friends along for a girls night out and here are the features we liked the best:
Location – The Sidecar is located in the heart of downtown Fort Wayne, close to parking and is basically inside Parkview Field. Diners can sit street-side or ballpark-side and will have a great view of the fireworks displays that often accompany TinCaps baseball games.
Flavor – My group tried four appetizers and each one scored big on flavor. The avocado shell ($5) has a heavy dose of fresh citrus. We scooped it up with the house chips ($3). We also indulged in the papas fritas ($4) that came with creamy aioli and a generous dusting of fresh parmesan. We kept it healthy with the grilled vegetable skewers ($4 for two) that were seasoned with an olive oil dressing. 
Tip: If you're going to pick just one I'd go with the fried chips. The texture was right-on and they reminded me of savory little elephant ears.
The avocado shell, fried chips, papas fritas , and vegetable skewers all scored big on flavor.
Ambiance – The Sidecar is true to its name. The outdoor bar area is constructed from a re-used shipping container and it's a lot of fun! This concept is called a "container bar." It's a new and trendy way to stay green.
Beer and Wine Lists – The beer and wine lists aren't huge by any means, but they are creative. I found beers and wines I'd never tried. I opted for the Calina Carmenere old world red ($6)  and my companions chose a JJ Muller Riesling ($7) and the Murphey Goode Sauvignon Blanc ($6). All were happy with the presentation and shelf-quality of their drinks.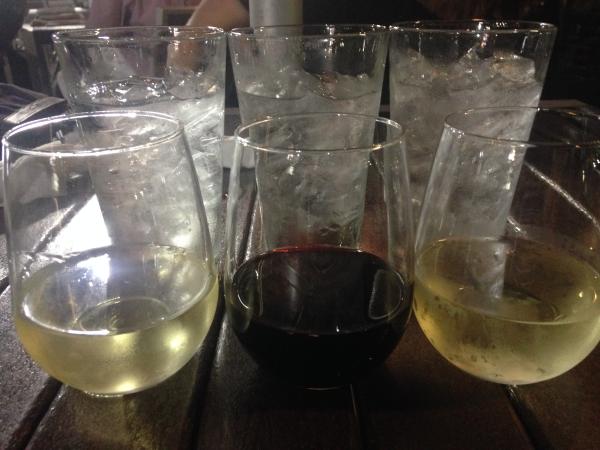 Friendly Service – Our server, Larry, was delightful. He greeted us with a smile, knew the menu, and had a great sense of humor. The manager came over once to check on us. The drinks, food, and bill arrived in a timely manner.
If at least three of the features listed above appeal to you then it's time for a visit to The Sidecar. Enjoy!
The Sidecar is open in the summer season, 7 days a week from 3pm-Close.  
260-755-1019
301 W. Jefferson Blvd. Ste. 100
Fort Wayne, IN 46802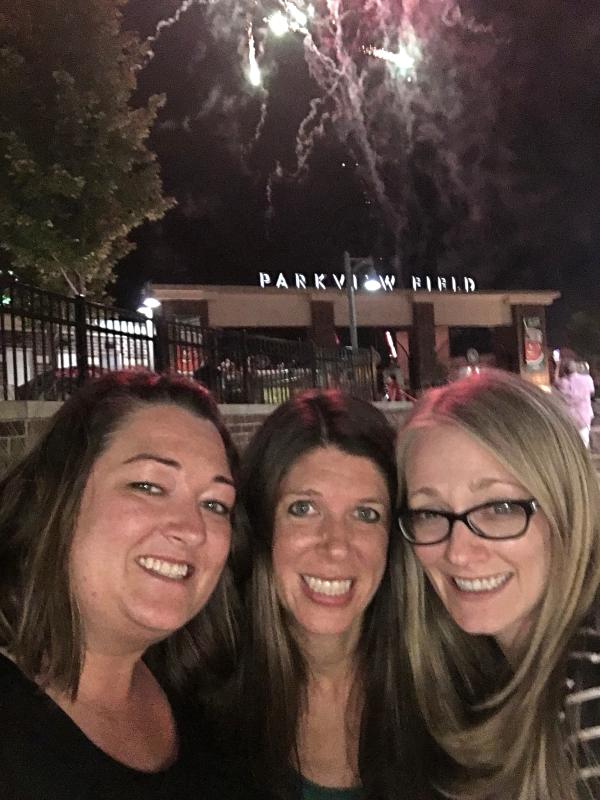 A night out at The Sidecar resulted in full bellies, great laughs, and happy smiles.
Note: This post was originally published in 2016 and has been updated and reformatted.