The minute you walk into the Embassy Theater lobby, it feels like Christmas. Brilliant twinkling lights, pine branches, surprises tucked into the branches of fir trees -it's an awesome experience.
[[endteaser]]

Welcome to the Festival of Trees at the Embassy Theatre in downtown Fort Wayne. This year, the Festival will open November 25 (the day before Thanksgiving) and last until December 2. Tickets are on sale at the Embassy Box Office, through Ticketmaster, or by telephone at 1-800-745-3000. According to Ticketmaster, children are $3 apiece and individual adult general admission is $7. (Note- some special events are only available through tickets purchased at the Box Office.)
This year, the Festival is having a special Family Photo Night, Monday, Nov. 30. During most of the festival, the halls are packed with pedestrians, which makes lining up for a perfect Christmas card picture hard! Hence, the Family Photo Night - at this event, 100 families will be admitted to the hall, so that they can get photos taken in front of any and all of the decorated trees that they like. The fee for this event is $50 per family.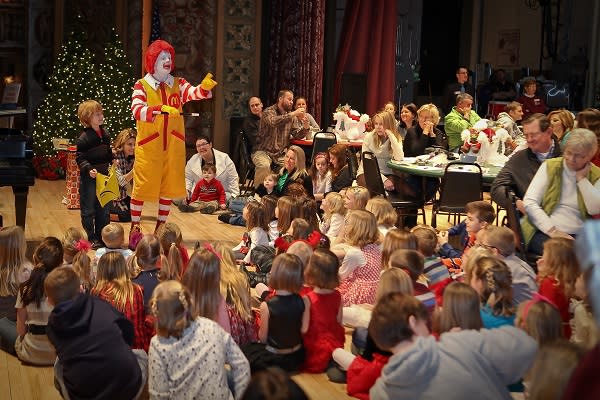 Another new event will be a performance and community sing-along with the Fort Wayne Children's Choir on December 2. Starting at 7 p.m., seven different choirs from the Fort Wayne Children's Choir will offer a 90-minute performance from the stage of the Embassy Theatre. Be prepared for beautiful voices in a setting tinged with old-fashioned charm.
What's the highlight of the Festival? Perhaps it's the Breakfast with Santa, which usually is sold out well before the Festival begins! Or Santa Land, which invites all children visiting the Festival to stop by to see the Jolly Elf and his wife.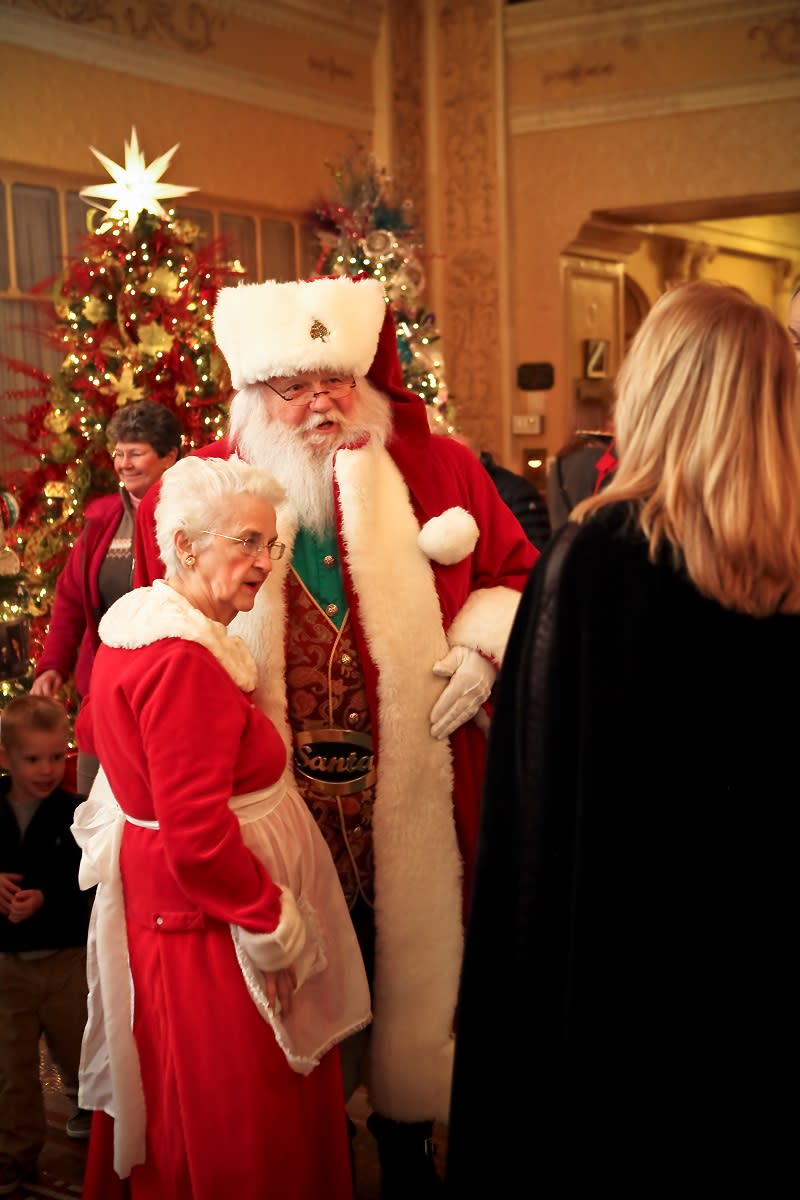 For some folks, the best part is viewing the animated holiday windows that are outside, along South Harrison and West Jefferson Boulevard. You never know what vignette of wintry adventure will be there.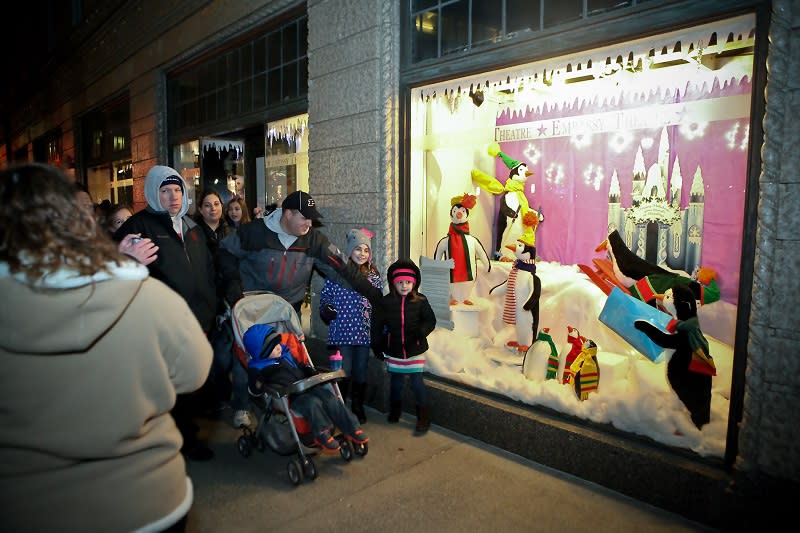 According to Barb Richards, Marketing Director for the Embassy, the volunteers at the Festival enjoy the experience, too. "They love how happy the patrons are, how excited the children are when they see the trees and Santa, and how this festival shows off our beautiful theater in so many ways. Even though it is a long couple of weeks, most of us are sad when the festival closes."
So why not plan to explore the Festival of Trees this year? Bring the family, snap a few photos, and experience a wonderful celebration here in downtown Fort Wayne.