Eagle Marsh, a part of the Little River Wetlands Project,  is a 716-acre wetland preserve located on the southwest border of Fort Wayne. Eight miles of trails allow hikers to access the preserve's varied habitats of shallow-water wetland,with almost 200 kinds of birds and numerous other wild creatures including bald eagles. If you haven't had a chance to get to the Marsh this summer, don't worry. The fall schedule is packed with opportunities. Below are some highlights.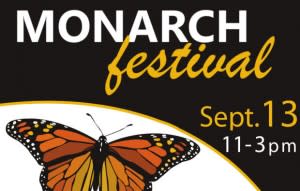 2014 Monarch Festival
Saturday, September 13
11:00 a.m. to 3:00 p.m.
Do you love getting up close with beautiful butterflies? This may be the event for you! Grab your kids, your friends or anyone else so-inclined and meet at the Eagle Marsh barn. The festival is family-friendly, with lots of educational and hands-on activities.  There will also be hikes, live demonstrations, crafts and games.  As a bonus, you can choose to plant a milkweed (Monarchs love them!) at the Marsh or take one home to plant in your own garden.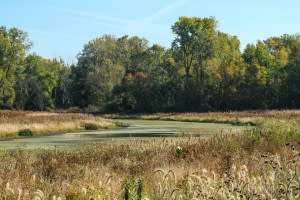 Fall Woods of Eagle Marsh
Saturday, October 4
9:00 a.m. to 10:30 a.m.
Again starting off from the Eagle Marsh barn, this fun fall program is for kids of all ages, even the youngsters in their seventies. Do you know why leaves change colors in the fall? Why they're sometimes more vibrant? Come find out! Also, learn how exactly the animals know that winter is approaching.  There are signs you can spot, if you know what you're looking for!  And no trip to the Marsh is complete without a nice hike. Tip: Boots are recommended, and depending on the weather, a jacket might be good.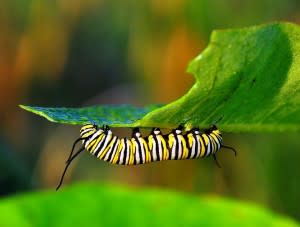 The
Short Hikes for Short Legs
programs are especially for the little ones ages three to five.
Wednesday, September 17 - Why Wetlands are Amazing!
Sunday, October 5 - Fall Changes
9:00 a.m. to 10:00 a.m.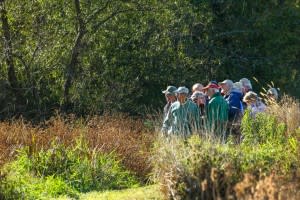 For those of us just a little bit older who would like to hike around the Marsh from time to time, think about becoming a
Little River Rambler
! Ramblers meet at the Marsh once a week, on Tuesdays, and can choose a morning or evening hike, or both.
Tuesdays
9:00 a.m. to 11:00 a.m. (
March and July meetings will be at
Arrowhead Prairie
.
)
5:30 p.m. to 6:30 p.m.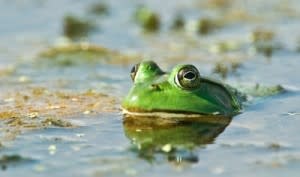 Fifth Annual Frogapalooza Benefit
Friday, October 24
6:00 p.m. to 9:00 p.m.
"The mission of the Little River Wetlands Project
is to restore and protect wetlands in the watershed of the Little River, a major tributary of the Wabash River, and to provide educational opportunities that encourage good stewardship of wetlands and other natural ecosystems."
Eagle Marsh is a treasure for Fort Wayne and the surrounding communities, and those of us who enjoy it are called to support it, as the Marsh survives by our generosity and the generosity of others. This year's Frogapalooza will be the fifth annual for the Little River Wetlands Project.  Details are still being finalized, but the benefit will be held at the Fort Wayne Country Club and  will honor Jay Jorgensen and Rick Phillips as "Hidden Heroes of Conservation."
Guests will enjoy an auction, dinner and more. Check
here
for updates as they become available.

Eagle Marsh is located at 7209 Engle Road, Fort Wayne, Indiana, 46804.
Click here
and check out a great overview video. Bookmark
this page
to keep up-to-date on all of the goings-on year-round!