Fort Wayne's restaurants and breweries are eager to raise a glass with you and serve you something truly delicious during Savor Fort Wayne restaurant week, returning January 13-24, 2021. During these 12 days, around 50 Fort Wayne restaurants will offer special 3-course menu deals you won't find any other time of year!
Diners can fill their tables with mouthwatering dishes and delicious drinks while saving money and—maybe most importantly this year—supporting our restaurant industry.
Going hand-in-hand with Fort Wayne's restaurant industry is our local craft brewery scene. Savor Fort Wayne is the perfect time for diners ages 21+ to experience amazing food alongside locally-crafted beer. This year, 8 local breweries and a distillery will participate in restaurant week!
Enjoy Local Beer During Savor Fort Wayne this January
Places like 2Toms Brewing Co. will release a few special brews to feature during Savor Fort Wayne! We spoke with Tom Carpenter, owner and head brewer at 2Toms, to see what will be on tap this January. And let us tell you, it's going to be good!
Savor Fort Wayne Features at 2Toms Brewing
2Toms Brewing Co.—located at 3676 Wells St. with their partner restaurant Full Circle Grill & BBQ—will feature two very special, local-minded beers during Savor Fort Wayne.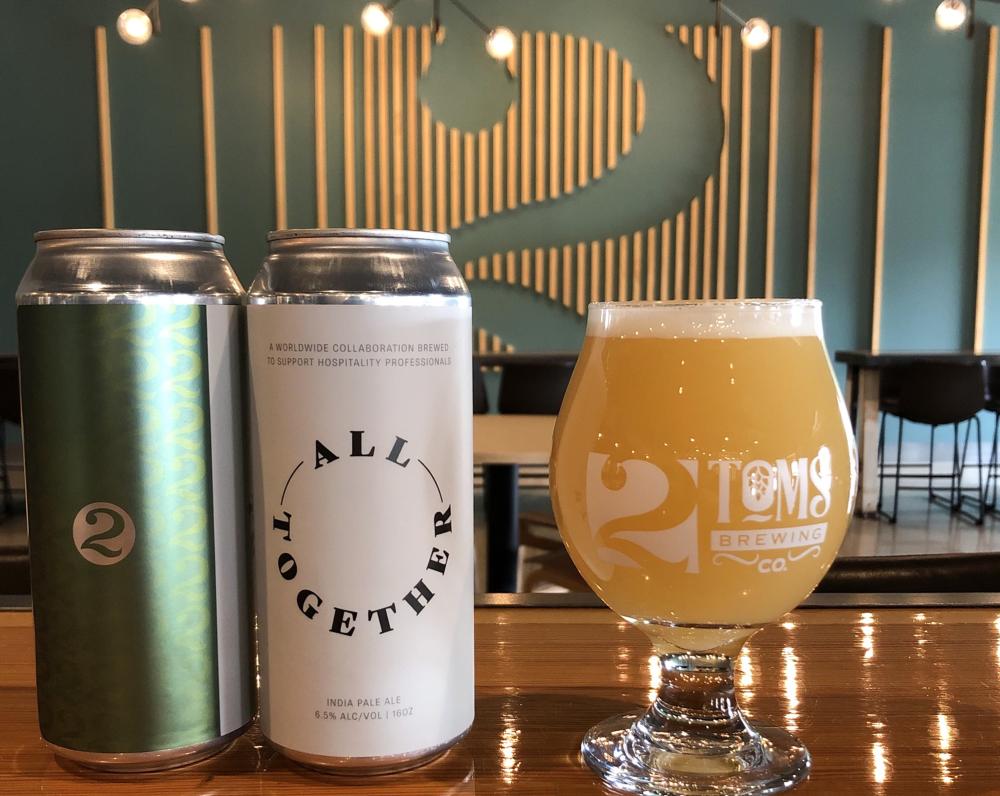 Photo credit: 2Toms Brewing Co.
ALL TOGETHER IPA
The first is a re-release of the All Together IPA. Carpenter describes this beer as a juicy, hazy IPA, a style of the traditional, New England IPA 2Toms is known for. First brewed back in April 2020, this worldwide collaboration started from Other Half Brewing in Brooklyn—inviting brewers around the world to put their own spin on the recipe and donate their proceeds to the restaurant industry and its workers. 2Toms joined the effort to release their own version in April, donating the funds to several partner breweries. From this re-release, 2Toms will again donate the funds to local restaurants in need.
THE FORT
The other featured beer is called The Fort—a Pale Ale with a nod to our city. Citrusy in taste, this beer is light and very easy to drink. And don't be surprised if you see some familiar Fort Wayne buildings and locations on the can artwork!
In addition to these 2 special beers, 2Toms also offers their full lineup of other IPAs, sours, and stouts for your enjoyment during Savor. If you're up for something out of the ordinary, you won't want to miss any of the unique brews concocted by 2Toms. Taking a "culinary approach" to brewing, Carpenter recommends the Coconut Stout, S'mores Stout, or their Tiki Key Lime Pie Sour.
How to Enjoy the Brews During Savor Fort Wayne
During the 12 days of Savor Fort Wayne, 2Toms (and many other participating breweries) will include their beer for diners ages 21+ as part of the menu deal options. When you dine at Full Circle Grill & BBQ, the restaurant inside 2Toms Brewing, each 3-course Savor meal option includes a 2Toms beer for age-appropriate diners. Better yet, many of the Savor deals on the Full Circle menu — including the Full Circle Gut Buster ($52), the Sharable Ribs and Brisket ($50), or the Vegan Gut Buster ($52) — are created for sharing, and include two beers! Be sure to check out their family size Savor deals, too.
Not sure what brew to choose? Here's a little insight from Carpenter:
Pale Ales are a great option if you're looking for a beer to go with many different food items.
IPAs tend to pair beautifully with spicy dishes or those with many savory spices.
Sours are great for anyone who enjoys a fruit-forward flavor.
Stouts are perfect for wintertime in general. 2Toms stouts are very decadent and pair nicely with your after-dinner dessert.
You don't have to be a beer-lover to find a brew you love at 2Toms. Carpenter says for those who are not beer fanatics, and especially for guests those who generally prefer wine, sours end up being a popular choice. As mentioned, sours tend to be fruit-forward with various flavors, making them a great option for wine-drinkers.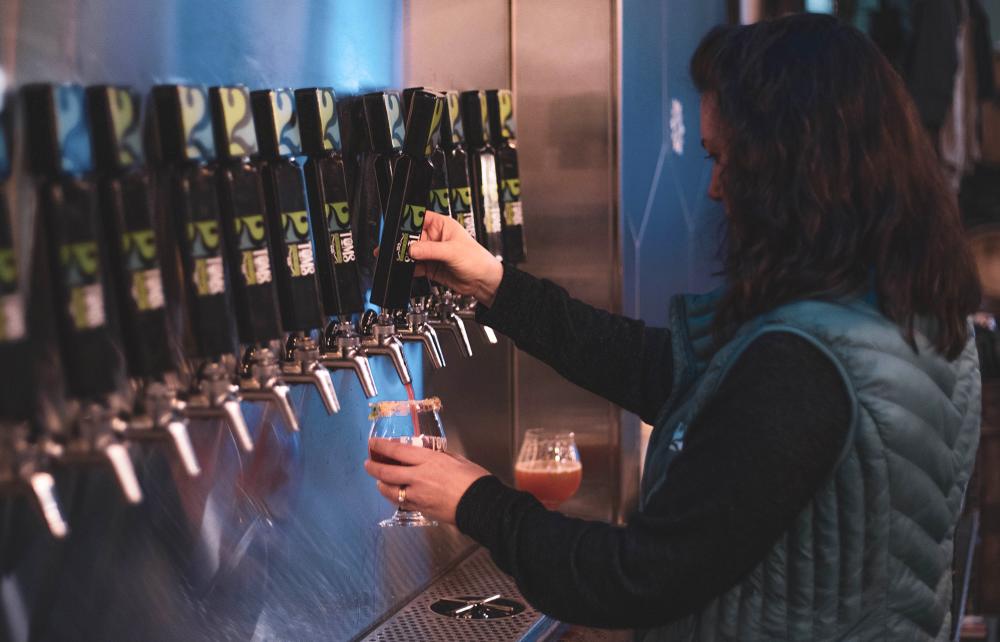 Photo credit: 2Toms Brewing Co. / 2019
Dine-In or Carry-Out
As this year's Savor Fort Wayne falls in the midst of the pandemic, 2Toms and Full Circle BBQ—along with many other participating restaurants—will offer their Savor deals for both dine-in AND carryout. For diners who prefer carryout, you'll receive a can of the beer you've selected with your meal. Want more than the one can? Diners can pay to add 4-packs of beer onto their carryout order, or purchase a 32oz. "crowler" filled from the keg. Similar to a growler fill, the crowler is more like a large can, and it's known to stay fresh longer than a typical growler.
Why Drink Local?
Fort Wayne's local brewery scene has grown tremendously over the last 10 years. Each new brewery that pops up around the city offers something truly special and unique. Local brewers don't see each other as rivals or competition; instead, they collaborate and respect the value other breweries add in strengthening our local beer community.
Carpenter says it's so important to support local breweries, during this time especially, to help that beer community remain strong. Local brewers are committed to giving back to Fort Wayne. In 2020 alone, 2Toms released the Black is Beautiful Stout supporting Fort Wayne United, the All Together IPA to give back to the restaurant industry, participated in coat drives, and much more.
Every Diner Makes a Difference During Savor Fort Wayne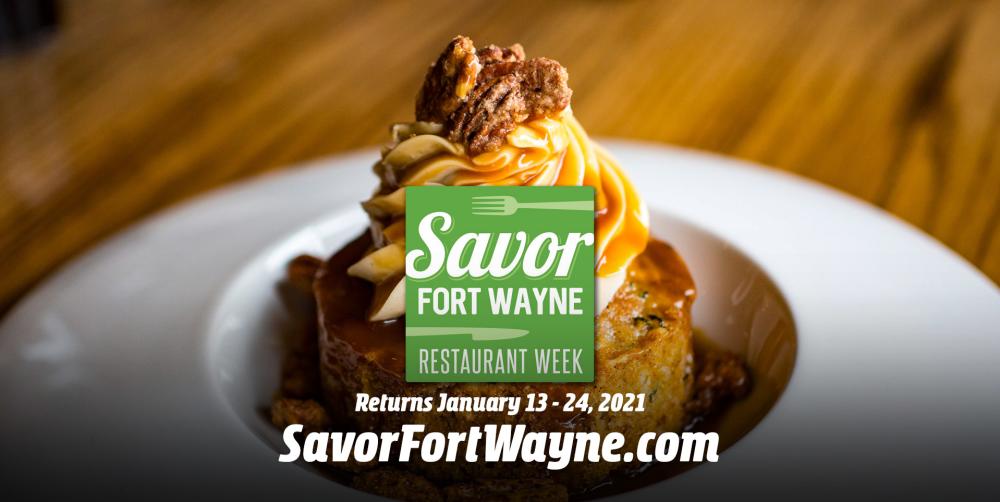 This Savor Fort Wayne, every diner will make a major impact when they dine at a restaurant or order a menu deal for carry-out. Every order placed makes a positive difference and helps keep the flavors of Fort Wayne alive. Whether you choose to dine-in or carry-out, thank you for supporting the restaurant and brewery industry during Savor Fort Wayne.
View the 2Toms Brewing Co. and Full Circle Grille and BBQ Savor Menu.
Make your dining plans now by visiting SavorFortWayne.com!
*Disclaimer: 2Toms Brewing Co. is a sponsor of Savor Fort Wayne 2021.