I love to walk the streets of Downtown Fort Wayne! I enjoy the friendly faces, fabulous smells and wonderful activities. Whether the day is sunny and warm or cold and chilly, downtown Fort Wayne is a great place for a stroll. A self-guided walk of Fort Wayne will allow you to meet Fort Wayne's residents, see the city's treasures and eat some of the best food in town.
Start at the Visitor's Center on the corner of Harrison Street and Washington Boulevard. Stop in the Center to get a map of downtown Fort Wayne.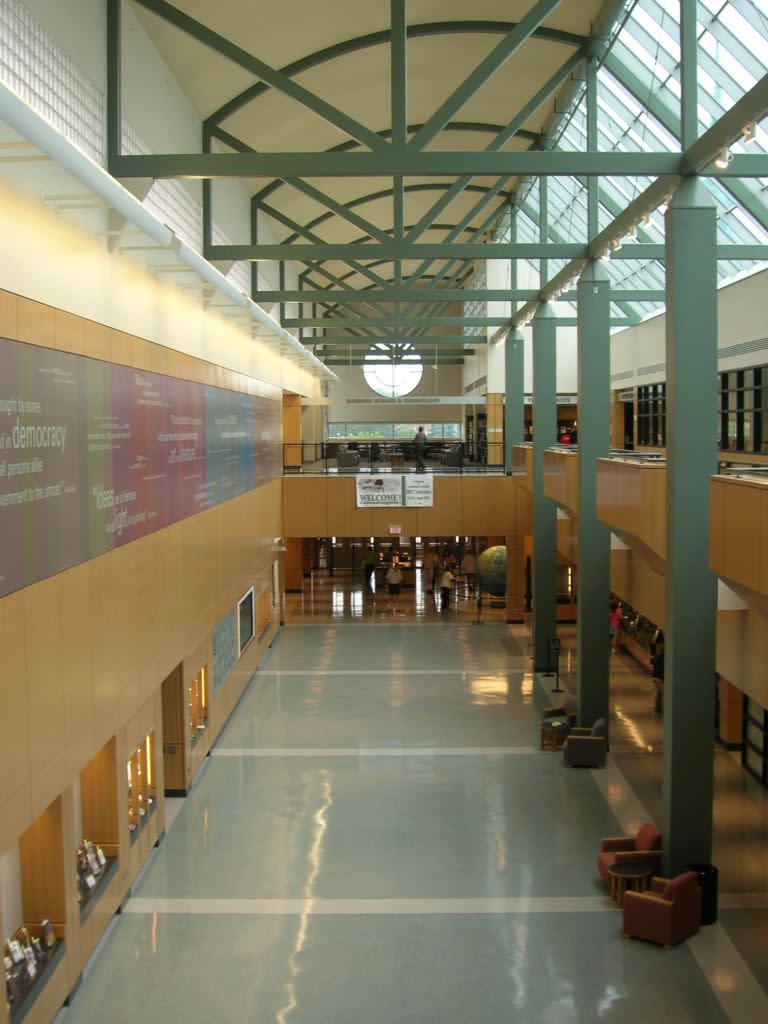 After meeting a few of Fort Wayne's great ambassadors, travel west on Washington Street until you see the Allen County Public Library - Main Branch. This first stop on the self-guided tour will provide you with reading, genealogy, and art. Find out if you are related to someone famous on the 2nd floor of the library at the 2nd Largest Genealogy Center in the U.S., look at the beautiful art at the Jeffrey R. Krull Gallery, or read a page out of Fort Wayne by Robert Violette.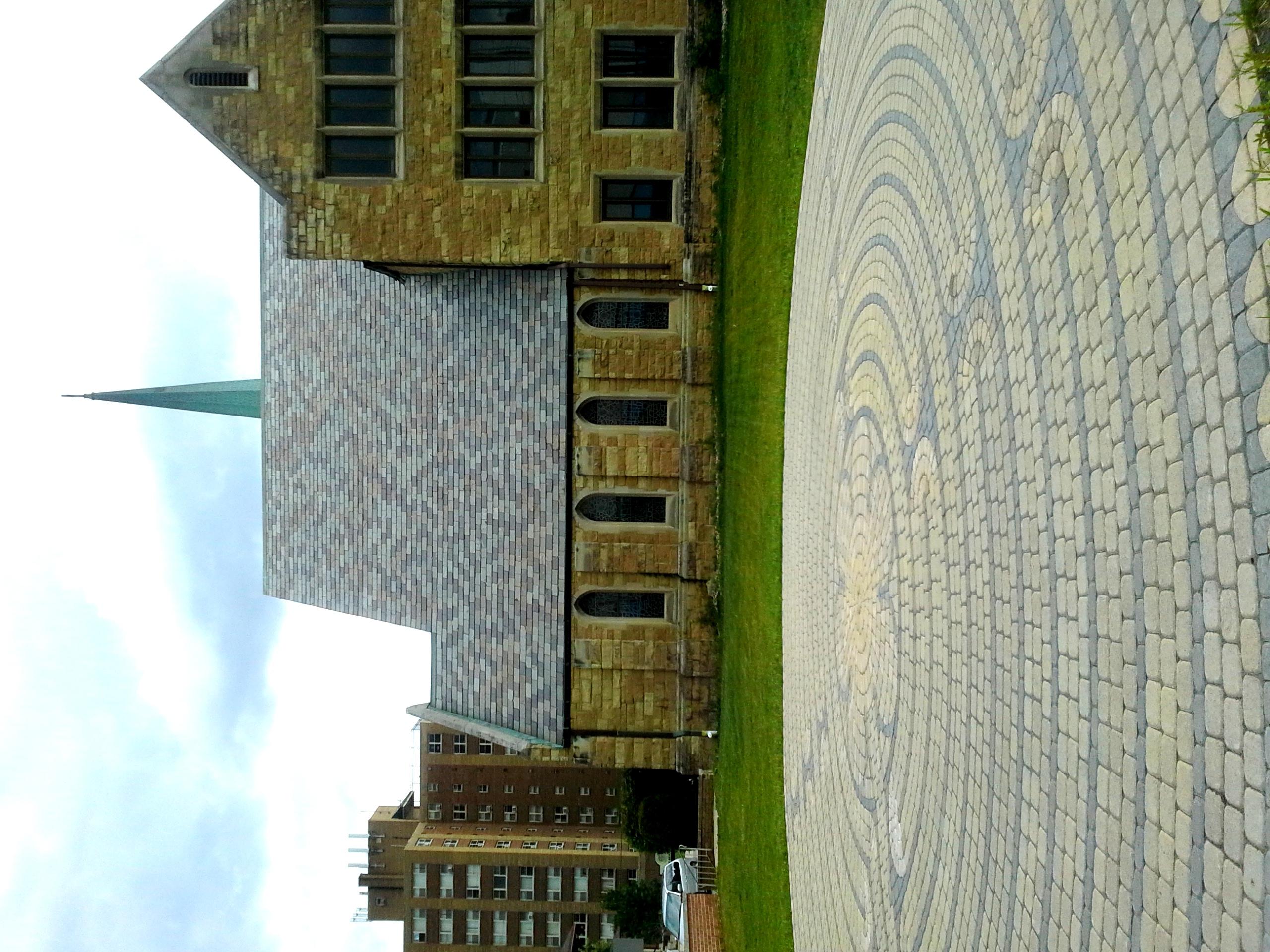 After you visit the library, take a stroll east along Wayne Street to the Garden of Trinity English Lutheran Church. Stop and admire the beautiful greenery in the gated garden.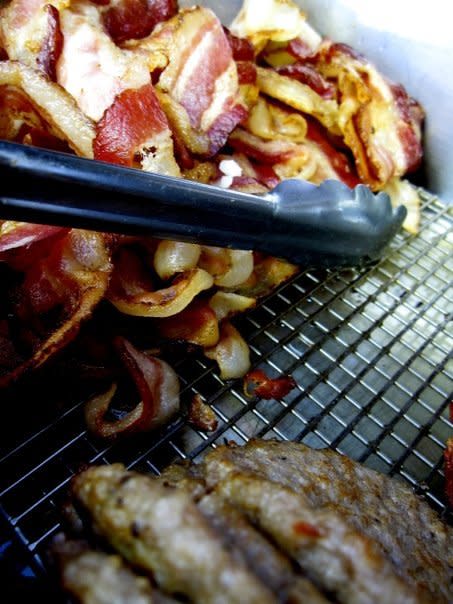 After you feel refreshed, walk north along Fairfield Avenue turn west at Berry Street. Proceed until you get to Cindy's Diner. Stop inside and eat the restaurant's most famous dish, Garbage.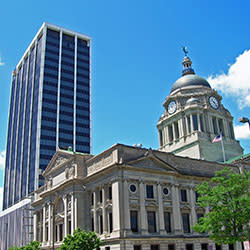 After you are finished with lunch, proceed west for some afternoon activities. Peek inside the beautiful Allen County Courthouse and see this one of a kind courthouse!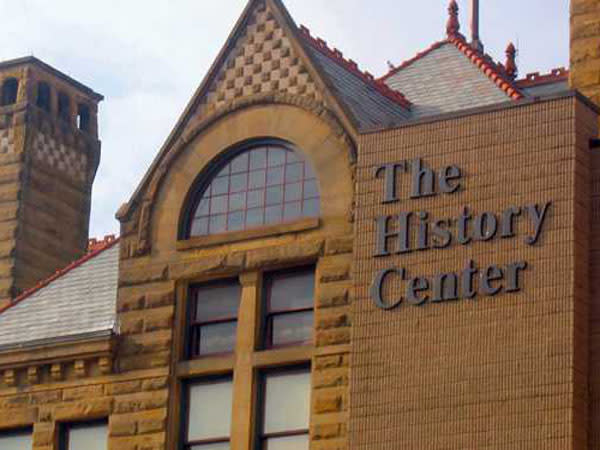 After you see the beautiful limestone and granite, walk down the street to the corner of Berry and Barr Streets. See the original courthouse, now the Fort Wayne History Center. Enter this limestone building and see moments from Fort Wayne's earliest days. Make sure you visit the basement for real excitement!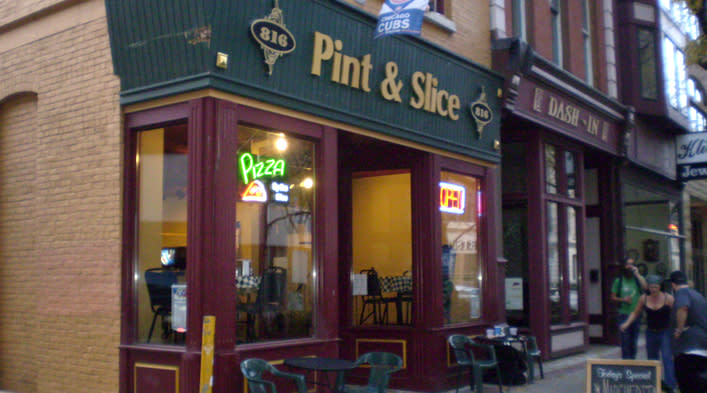 After you have taken a step back in time, take a step forward and check out one of Fort Wayne's modern restaurants. Head west along Berry Street If you like tacos stop at the Hoppy Gnome (corner of Berry Street & Clinton Street), or if you are in the mood for pizza try Pint & Slice (816 South Calhoun Street, a half-block south of Wayne Street) or if you are in the mood for bangers and mash head to J.K. O'Donnell's (121 Wayne Street, between Calhoun Street and Harrison Street).
If you desire evening entertainment, after the evening meal, catch a show at the Embassy Theatre (corner of Harrison Boulevard and Jefferson Boulevard) or take in a baseball game at Parkview Field (corner of Fairfield Avenue and Ewing Street) during the spring and summer.
 This is just the tip of the things to see in Downtown Fort Wayne! You can also tour downtown by way of the Visitors Center's downtown walking tour