There's a new place to grab a cup o' joe in downtown Fort Wayne. Downtown Grind recently opened up in the former location of Prana Yoga at 200 Pearl St. The coffee shop/cafe features breakfast sandwiches, soup, pastries, lunch sandwiches and of course a selection of coffee tea and other hot beverages. Atmosphere is king and this shop offers its own unique ambiance. Brightly painted walls, eclectic furniture and a faux fireplace set the mood. This would be the perfect hangout for a business meeting or casual lunch. The friendly staff are eager to please, too!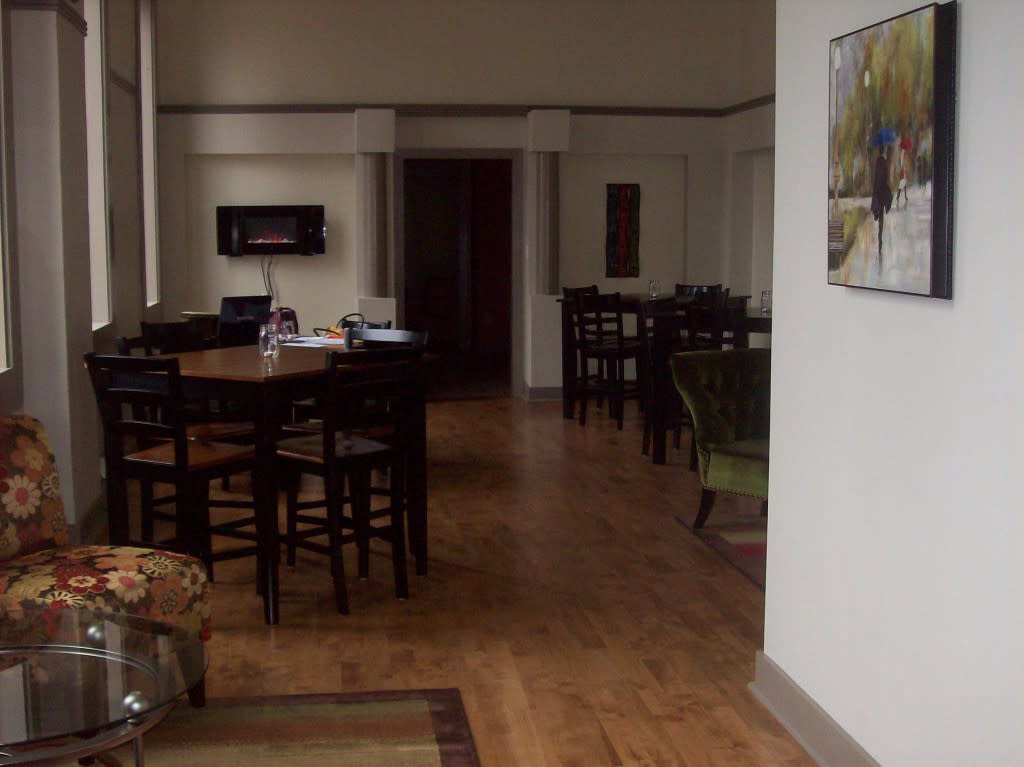 Speaking of staff, the owner Alana DeLong  took a leap of faith with a career change and the establishment of this cafe. She started the company, along with two daughters and son. She says she chose the location for the view and wanted to make the most of a cozy and fun atmosphere. Hours are 5:30 a.m.-10 p.m. Monday-Friday and 8 a.m.-11 p.m. Saturdays. Closed Sundays. Visit their
Facebook page
for more information.