The Downtown Deli and Marketplace has something for everyone. Hot items, cold items, baked goods - they've got you covered! Downtown Deli and Marketplace was originally opened in August 2011, by Amy Pinckney with the help of the Health Food Shoppe. In February, 2012, Amy decided to become independent, in part to have more control over the future of Downtown Deli and Marketplace.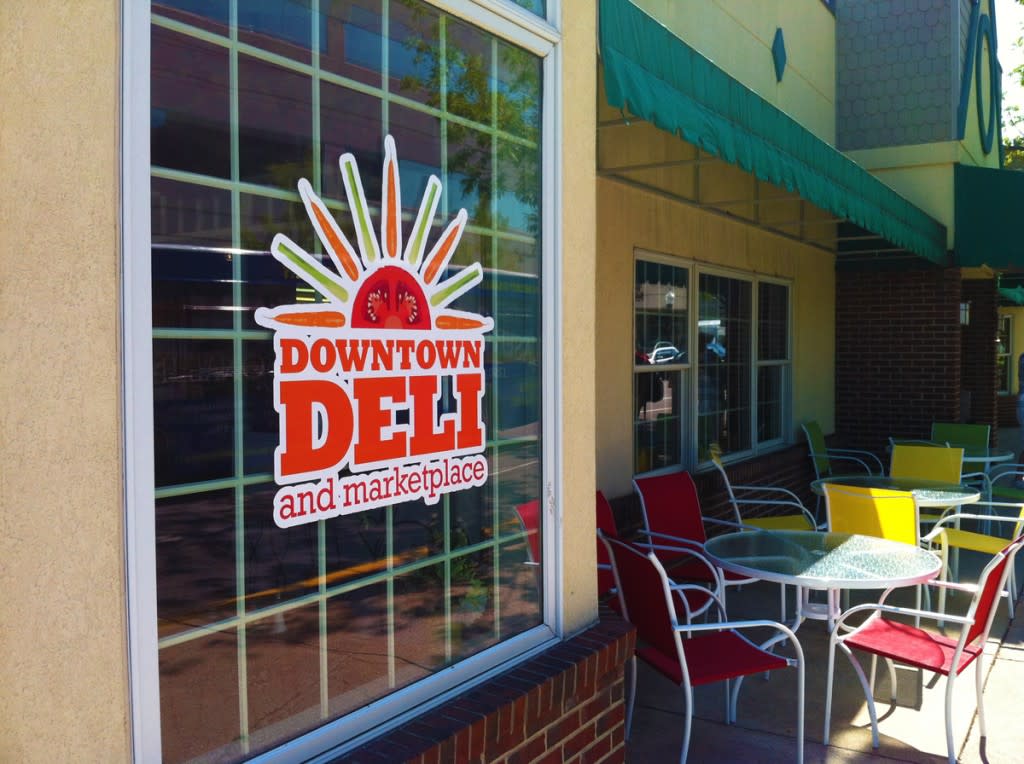 Located in the Cottage Flowers Building at 236 E. Wayne St., the cafe is a popular spot for the lunch crowd.  The friendly staff serve up hot entrees, soups and sandwiches. In addition to the full service deli, salad bar, and lunch items, they carry grocery items–including fresh produce! Many of the menu items are gluten-free, and/or vegetarian, which makes it a great place for those following such diets. But that's not all! Other perks of Downtown Deli and Marketplace include free parking, a customer loyalty program, the use of compostable plates and cups, and breakfast options during weekdays with a full brunch on Saturdays (that includes quiche and pancakes!)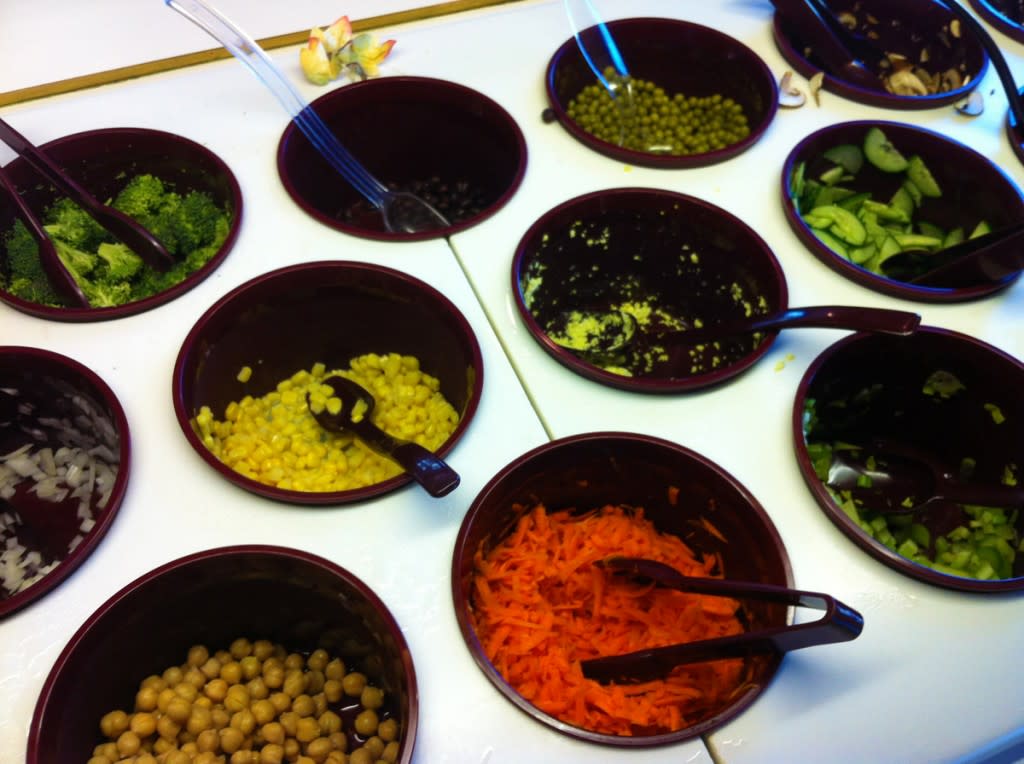 Outdoor seating is available, weather permitting. I love sitting en plein air, taking in the sights and sounds of downtown. Hours are Monday - Thursday: 8 a.m. - 5 p.m.; Friday: 8 a.m. - 3 p.m. and Saturday: 10 a.m. - 2 p.m. Free lunch delivery to any location within the Downtown Improvement District is also available without any extra fees! Follow their social media for daily menu options!