For nearly three decades, DeBrand Fine Chocolates has been a favorite destination for visitors to the Fort Wayne area. With a focus on high-quality chocolates and desserts, it has remained a top stop for locals as well. Until now, you've had to venture up to the corporate headquarters near Dupont Road, out to Jefferson Pointe shopping center, or north of Coliseum Boulevard to the Coldwater Road location in order to enjoy their sweet treats. With the growing popularity of downtown shopping and dining, Owner's Cathy and Tim decided it was time to expand their presence.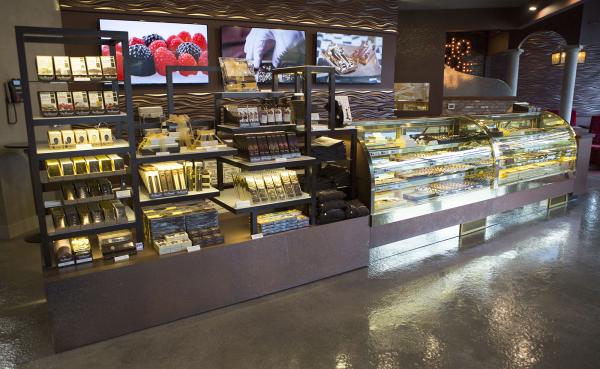 "We are very thrilled to be a part of the downtown community, especially as Fort Wayne is evolving into such a fast-paced and exciting place to be," says Cathy Brand-Beere, who founded DeBrand 29 years ago. Tim personally invests his skills into ensuring that each location has a distinct design and atmosphere, noting "We went with an urban, chic styled café that provides a tranquil ambiance for all customers to enjoy."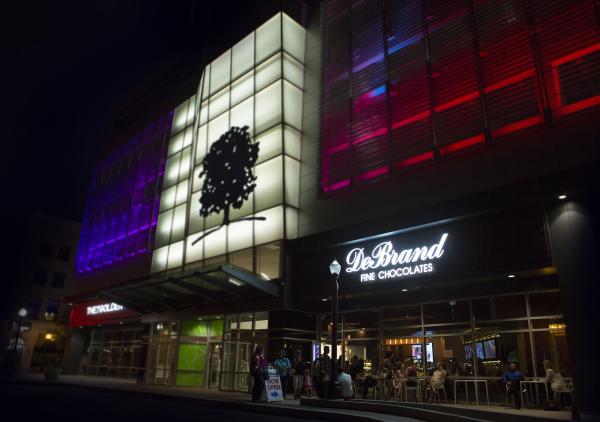 The new location sits on Harrison Avenue at the base of the new Ash Skyline Plaza and is open Monday through Saturday at 10am. The new location downtown offers local business people the perfect place for client meetings and coffee breaks. Or, if you're downtown for a fun weekend getaway it's the perfect late night treat! Located directly next to Fort Wayne's newest fine dining establishment, The Golden, it is undeniably the best place for a post-dinner sweets.