Mark your calendar now. One of Fort Wayne's must-attend events is just around the corner. The annual Taste of the Arts -- a community-wide fundraising project to benefit artist-in-residence programs at local schools -- takes place on Saturday, August 25 in downtown Fort Wayne.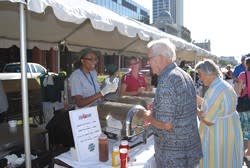 This free event is family-friendly and features samplings of food from more than 30 area restaurants. In addition, there is an art show and sale, hands-on activities for children and live performances and music. The only cost -- food and beverage tickets are $1 each. Depending on the item, multiple tickets may be needed for a purchase.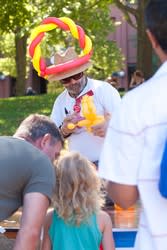 A full list of participating restaurants will become available in the coming weeks. Participants at the 2011 event included local favorites such as: •    Acme •    B. Antonio's Pizza •    Carlos O'Kelly's Mexican Café •    Club Soda •    Cracker Jack Catering?– Chef Mike Bentz •    Dawson's Dogs •    Friendly Fox •    Friends Greek Restaurants •    Hall's Gas House and Hall's Takes the Cake •    JK O'Donnell's •    Madeleine's Bakehouse •    Stellhorn Subway •    The Venice Restaurant •    Vince's •    Waiter on the Way •    Yum Mee's Bakery Taste of the Arts is from noon to 7 p.m. at the Arts United Center at 303 E. Main St. The "party after the taste" goes until 10 p.m. and includes performances by local bands, dance troupes, choirs, string quartets and more! There will also be more food and beverages available for purchase. In addition, number of local non-profit and arts-related groups will have displays throughout the event.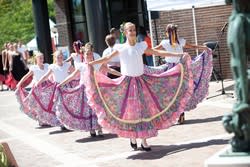 For locals, there is still time to get involved with this year's event: sign up to be a participating restaurant, sign up to volunteer, sign up for the art marketplace -- and more! Additional details are available online. Don't forget to follow Taste of the Arts on Facebook too! Taste of the Arts is presented by Arts United and a number of local sponsors.