With eateries scattered all around town, each with its own distinctive spin and personality, you don't have to venture far in Fort Wayne before you hit a Hall's.

The Succes of the Don Hall's Family Restaurants in Fort Wayne
Through the years, the Don Hall name has become synonymous with the Fort Wayne dining scene. With a meat business background, a bit of land and a dream, Don Hall opened his first restaurant — a drive-in — on Bluffton Road in 1946.
The operation was a success, and it wasn't long before Hall decided to expand by opening another eatery. And then another. And another. Before long, Hall had firmly established something of a local empire through a whole series of popular restaurants bearing his name, ranging in theme from casual to fine dining.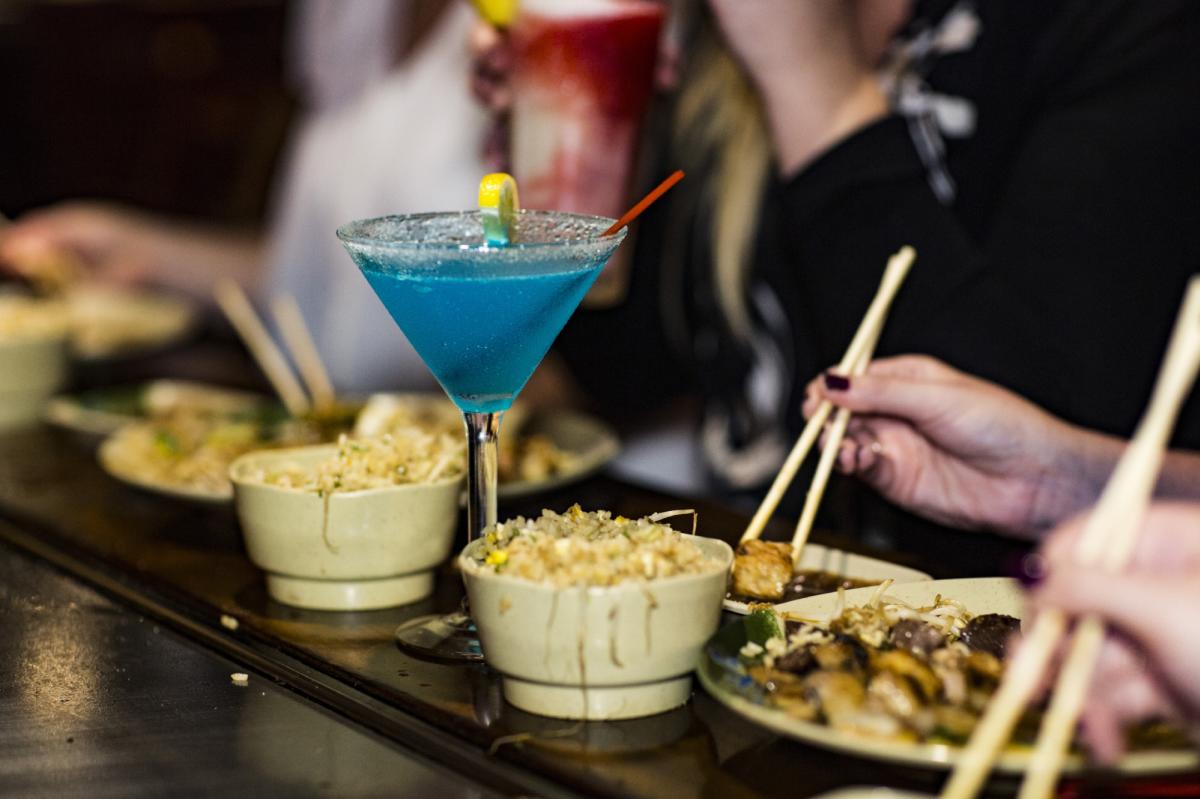 Although the styles of the restaurants may vary, the common threads of quality, service and value are what keep them all united under the Hall's umbrella. Here's where to find Hall's restaurants throughout Fort Wayne, and beyond:  
Don Hall's Original Drive-In, 1502 Bluffton Rd., (260) 747-7509
The place where it all began, and still going strong more than 60 years later.
Don Hall's State Street Prime Rib Restaurant, 2005 E. State St., (260) 483-0597
Located just west of Parkview Hospital, this spot has built itself a reputation for the best prime rib in Fort Wayne.
Don Hall's Guesthouse Grill, 1313 W. Washington Center Rd., (260) 489-2524
Situated within Don Hall's Guesthouse Hotel, this relaxed restaurant satisfies customers with breakfast, lunch, dinner and drinks.
Don Hall's Factory, 5811 Coldwater Rd., (260) 484-8693 Steaks and seafood options abound at the Factory, a traditional steakhouse and a perfect venue for private parties and celebrations.
Don Hall's Old Gas House Restaurant, 305 E. Superior St., (260) 426-3411 This upscale destination oozes with ambiance, making its home in the unusual setting of a former 19th-century gas plant. Open since 1958, the Gas House has become one of the most beloved downtown restaurants in Fort Wayne; during the summer months, the Gas House Deck offers scenic al fresco dining overlooking St. Mary's River.
Don Hall's Takaoka of Japan, 305 E. Superior St., (260) 424-3183 We know what you're thinking. Don Hall's… Japanese food? You bet. Just upstairs in the same building as the Gas House, Takaoka honors the cuisine of its namesake ­— Fort Wayne's sister city in Japan.
Don Hall's Triangle Park Bar & Grille, 3010 Trier Rd., (260) 482-4342 Serving up an expansive menu of surf, turf, sandwiches, soups and salads, the Triangle Park Bar & Grille provides a beautiful lakeside setting to boot.
Don Hall's Tavern at Coventry, 5745 Coventry Lane, (260) 459-2893 With a convenient location at I-69 and Highway 24, Tavern at Coventry offers a cozy atmosphere ideal for leisurely lunches or family dinners.
Hall's Commissary Restaurant, 216 Highway 930 West, New Haven, (260) 493-6622 Casual dining at its best with familiar diner-style favorites and generous serving sizes.
Don Hall's Hollywood Drive-In, 4416 Lima Rd., (260) 482-1113 Step back in time at this 1950s-era eatery located right next door to the Roller Dome. Carhop service is available.
Don Hall's Food Factory Express, 1504 Bluffton Rd., (260) 747-0211 The same great food you've come to expect from Hall's, but with fast food-style drive-through service.   As if that's not enough, Hall's also offers catering services and operates the "Takes the Cake," a specialty cake business. For more information about the Don Hall family of restaurants, visit www.donhalls.com.
*This post was originally published January 2012 and has been updated and reformated.