Matilda Jane Clothing began humbly ten years ago as the brainchild of founder Denise DeMarchis, a local mother of two boys looking to further expand her creative horizons with an "unpredictable clothing company" to keep little girls, little girls. Matilda Jane began right here in Fort Wayne in 2005 as a small operation that consisted of selling ruffled, patterned, colorful designs at art fairs. As Matilda Jane began to catch on, the business grew into a direct sale model that allowed the brand to develop close, personal relationships with its sellers and customers, while keeping the growing business local.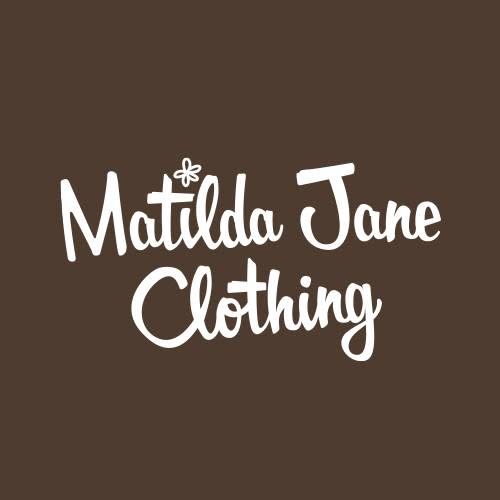 Today the clothing company has hundreds of trunk keepers, thousands of loyal customers and fans, and is still headquartered right here in Fort Wayne. That is what this year's very first Matilda Jane Warehouse Sale is all about! While Matilda Jane has fans all over the states (and even international!), the Warehouse Sale is all about connecting with Matilda Jane followers right here in town, and maybe even introduce Matilda Jane to people for the very first time. Of course, that is not to say that Matilda Jane is not excited to see their fans from all over as well! Just browsing through the comments on the Matilda Jane Facebook page and blog posts, people from all over have begun making travel plans to congregate to Fort Wayne to pour over pretties!

One of the things that I, personally, love about Matilda Jane is that there is a real connection from the brand to the people that love it! Matilda Jane is active on social media, runs a blog, and is active in our local community, and beyond. This resonates with the people that love the brand too. Browse their Facebook comments, or look at the messages left on their blog posts and you'll see that the people that love Matilda Jane feel a deeper connection than just pretty clothes - and the Matilda Jane ladies know it. Another thing that I love? Their whimsical clothing doesn't just stop at little ones (although the little ladies in Matilda Jane are absolutely precious!). Matilda Jane offers clothing from baby, to adult women, and everything in-between! I've been eyeing some of their swoon worthy dresses and playful ruffled pants for myself, and the Warehouse Sale will be the perfect time snag a couple of items to add to my closet!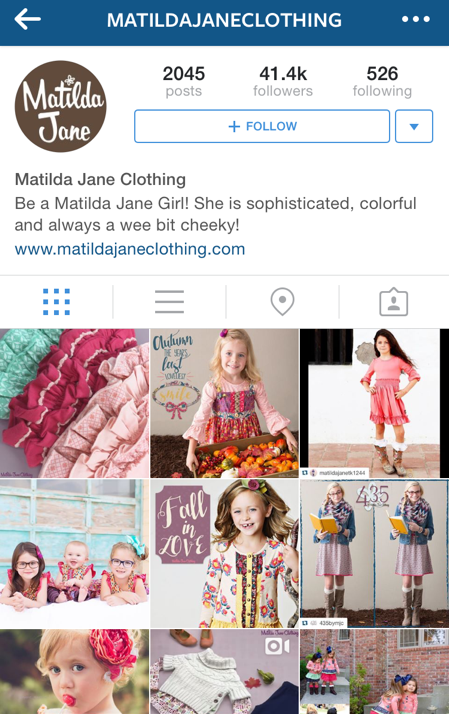 So, what exactly can you expect to find at the Matilda Jane Warehouse Sale? For starters, lots of Matilda Jane employees excited to greet you, meet you and shop along with you! You'll find clothing styles and sizes from all waves of Matilda Jane Clothing; baby, little girls, tweens (8-14) and women (sizes S-XL). Look for whimsical dresses and pretty patterns from the Spring 2015 collections and back. Shoppers will get to enjoy music, deals and a great chance to stock up on some of their favorite pieces! The Matilda Jane team will be rolling out the red (or polka dot, ruffled, glittered, floral) carpet to welcome their loyal customers, fans and friends - and say thank you, and hello, to the Fort Wayne community! While the Warehouse Sale is a thank you to all Matilda Jane lovers, it's also a huge way to show some love to Matilda Jane's hometown.

Not only will the Matilda Jane Warehouse Sale be a great chance to grab some goodies, as well as spend some time with your gal pals and the ladies in your family. Don't just stop at the sale - make a whole day (or weekend) of it! You can learn more about the sale and other events of the weekend here.
Or, indulge in even more retail therapy at Glenbrook Square or Jefferson Pointe. Grab a bottle and unwind at Two EE's Winery or Country Heritage Winery. Discover delicious eats downtown and delectable desserts at and DeBrand Fine Chocolate. For more Girlfriend Getaway ideas, click here. Area hotels are also getting in on the Matilda Jane fun, and offering hotel packages.

The Matilda Jane Warehouse Sale begins on Friday, October 23, and ends on Sunday, October 25 at the Allen County War Memorial Coliseum (4000 Parnell Ave. Fort Wayne 46805). Times are as follows; Friday, October 23 9am-6pm, Saturday, October 24, 9am-5pm and Sunday, October 25, 11am-5pm. The event is FREE and tickets are not required, however normal Coliseum parking fees will be in effect. Find out more about the sale at Visit Fort Wayne, or Matilda Jane's website.