Fort Wayne isn't the only place to find adult libations and eateries in the area. Just a few minutes east of Fort Wayne, New Haven has a lot to offer in the form of charming pubs, bars and restaurants.
For brews: Rack & Helen's Bar & Grill: Recently renovated, this New Haven staple is known for great food, service and of spirits.  Don't forget about entertainment! Check their web site for a listing of upcoming karaoke nights and drinks.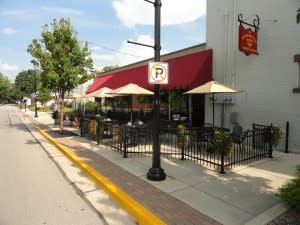 Trion Tavern: With 58 beers on tap, what's not to love about this bar? In addition to a wide selection of brews, the Trion also offers an impressive sampling of bourbon. Insider's tip: Keep your eyes peeled for details on this summer's Brew Haven, hosted by the Trion. This is a craft beer festival, which presents an opportunity to taste dozens of different beers. *Non-smokers: take note. The City of New Haven allows smoking. And for food:
Hall's Commissary: Located just east of Fort Wayne, right in the "wedge" where 14 and 930 split in New Haven, the family-owned Commissary is a New Haven favorite. With quality food and generous servings, folks flock to the Commissary from eastern Fort Wayne, all around New Haven, and clear over to the Ohio line!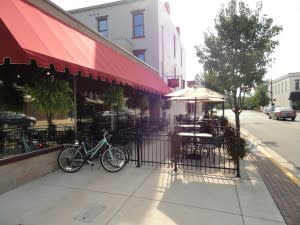 469 Sports & Spirits: Sports fan will love this family-oriented establishment with a large bar/game area and a separate family room. Come out for American and Italian fare, and stay for pool, darts, shuffleboard, and other games. Also, be sure to check their daily specials on the Web site.
Take time to explore New Haven - just a short ride from downtown Fort Wayne. Head east on Jefferson Blvd. and you'll run right into it. Tell them we sent you!