Fort Wayne, Indiana has been proud to grow its reputation as a destination in sports events for athletes of all abilities. In addition to having the only 3-sheet hockey facility in the tri-state area, a fieldhouse with 8 volleyball courts and 6 basketball courts, a full convention center, the Memorial Coliseum, and many more sports facilities, Fort Wayne is also home to Turnstone Athletic Center. 
As one of eleven Paralympic training sites in the nation, Turnstone offers competitive and recreational opportunities in nearly 10 different adaptive sports, making Fort Wayne an international hub for adaptive sports.
What Makes Fort Wayne the Perfect Sports Destination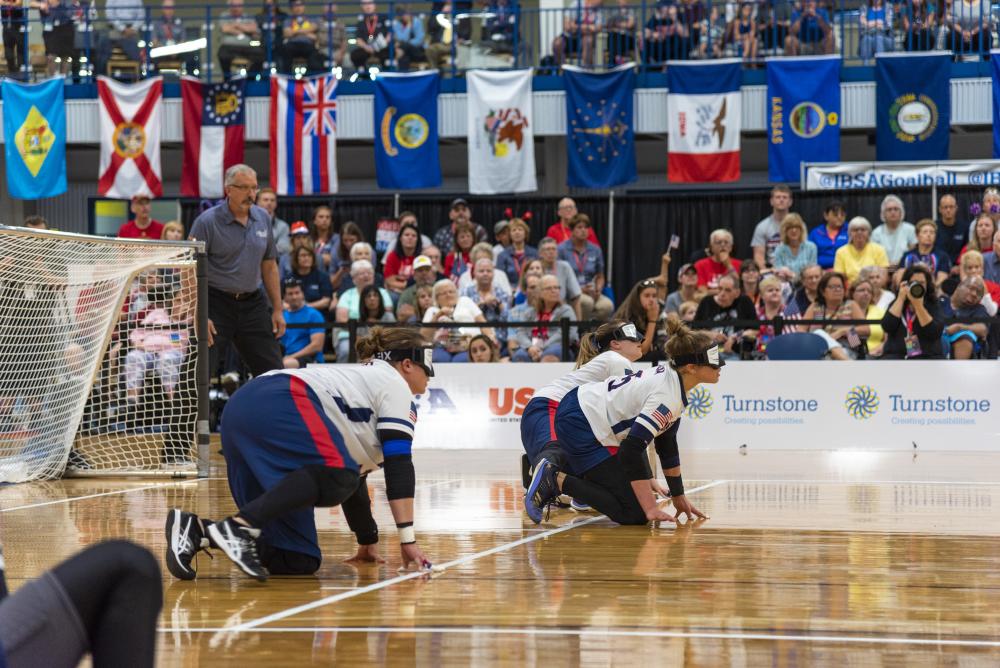 In December 2019, Fort Wayne was highlighted in SportsEvents Magazine by journalist Sherri Middleton, following her visit here in July for the International Blind Sports Federation (IBSA) Goalball and Judo International Qualifier. Read her article here.
The following January, John Torsiello of SportsEvents Magazine highlighted Fort Wayne as a sports tourism destination for Paralympic events. Read his article here.
Both articles speak to the impact that sports tourism plays in a community, and in recognition of this, Fort Wayne continues to position itself as a national destination for adaptive sports.
In preparation for the IBSA events, Fort Wayne outfitted its intersections with accessible pedestrian signals to provide auditory cues at crosswalks. This not only set up the city for the July 2019 events, but also prepares Fort Wayne to be a destination host for future adaptive sporting events.
In her article, Middleton covers Where to Eat, Where to Play, and Where to Stay in Fort Wayne. Many local assets were featured including our rivers, festivals, ethnic food, art, and sporting events.
If you're traveling to Fort Wayne for a sporting event, whether to enjoy local sports or with a traveling team, make the most of your trip with this travel guide for sports goers.
Maybe you're looking for something to do in between games, or you've come for a TinCaps Baseball, Komets Hockey, or Mad Ants Basketball game and want to make a weekend of it. Here are some fun Fort Wayne activities within a short drive of those venues.
Coliseum Area
The Fort Wayne Children's Zoo
From April through September, hike through the Indonesian Rain Forest, take the Sky Safari through the African Journey, and even hand-feed giraffes at Fort Wayne's award-winning Children's Zoo with 40 acres of animals, rides, and activities. Just a 4-minute drive from SportONE/Parkview facilities and 11 minutes from the Memorial Coliseum.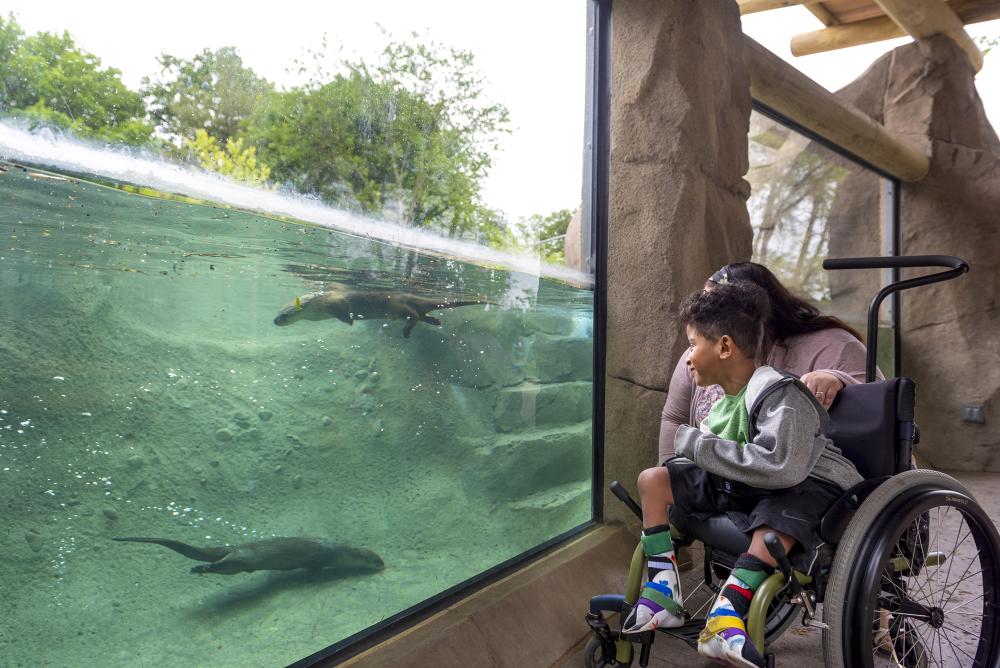 Teen Fun & Activities
Laser tag, cosmic bowling, arcades, axe throwing, trampoline park, ice skating – Fort Wayne has many activities designed for teenagers to make your stay memorable and fun. See the full list of activities just minutes from Fort Wayne sports venues here.
Glenbrook Square Shopping Center
Find stores ranging from Sports & Fitness to Clothing Boutiques to Electronics & Entertainment plus dine-in restaurants throughout and a central food court. The Amazing Space, located near the food court, offers arcade games, glow in the dark mini golf, and miniature bowling to keep everyone entertained.
Downtown Area
Promenade Park
The Midwest's newest destination! Perched on the edge of Fort Wayne's three rivers, The St Marys, the St Joseph, and the Maumee, park-goers can enjoy kayaking along the river, splashing through the kids canal, playing at the fully accessible playground, catching a performance at the outdoor amphitheater, or eating at one of the delicious restaurants with outdoor patios and loads of Instagramable opportunities. Just a 3-minute drive from the Grand Wayne Convention Center.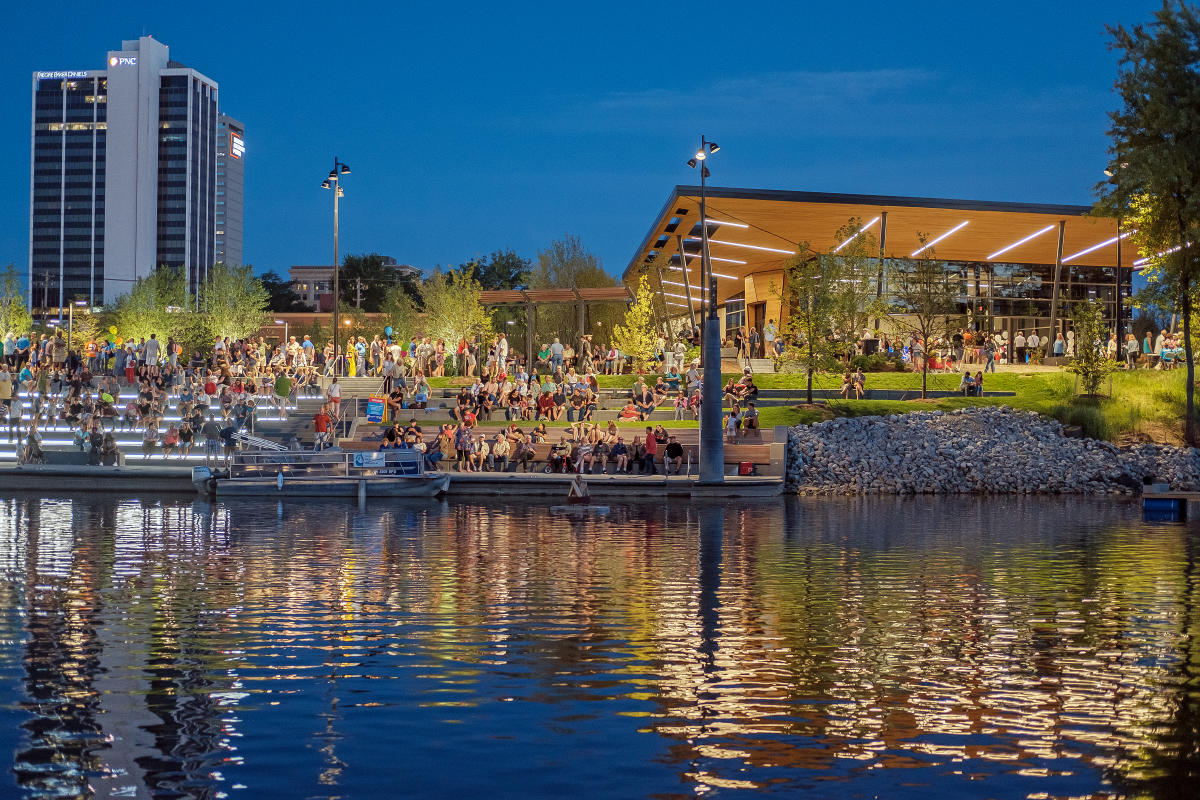 Science Central
Experience the effects of physics on a 25' off-the-ground highrail bike, see an explosive demonstration of science, zoom down the 2-story slide, and explore all 200+ exhibits at Northeast Indiana's only hands-on science center just a 4-minute drive from the Grand Wayne Convention Center.
Botanical Conservatory
Find yourself in an outdoor oasis in the middle of downtown with vibrant, seasonal displays, four outdoor gardens, a cascading waterfall, and a newly attached coffee shop, Conjure Coffee, featuring their own locally roasted coffee. Across the street from the Grand Wayne Convention Center!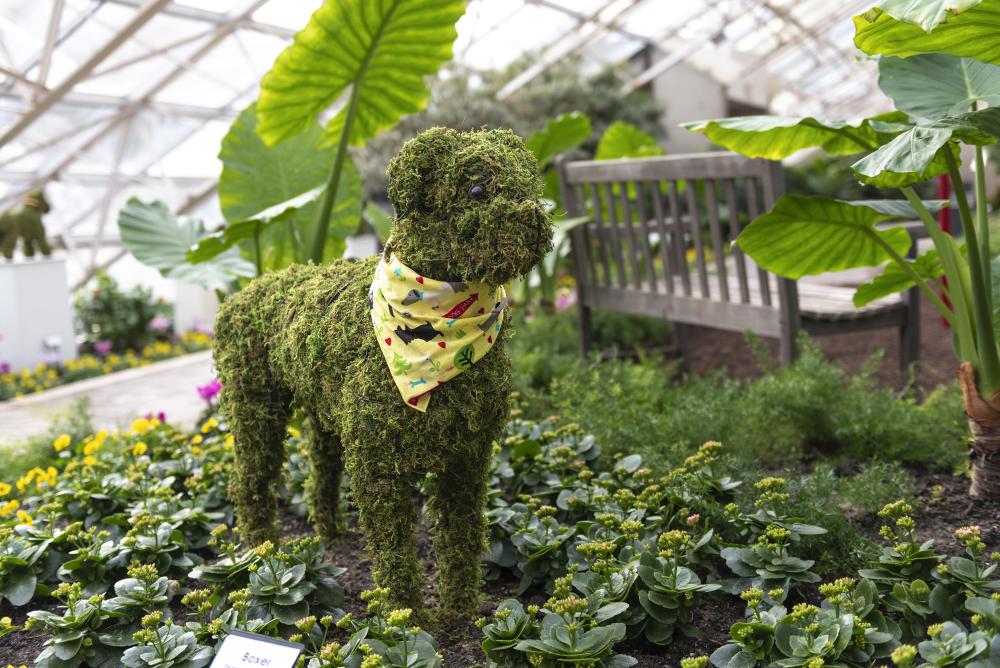 Best Downtown Dining
Whether you're looking for a small café, pizzeria, pub-style restaurant, or fine dining you'll find plenty of options tucked away on a Fort Wayne downtown street.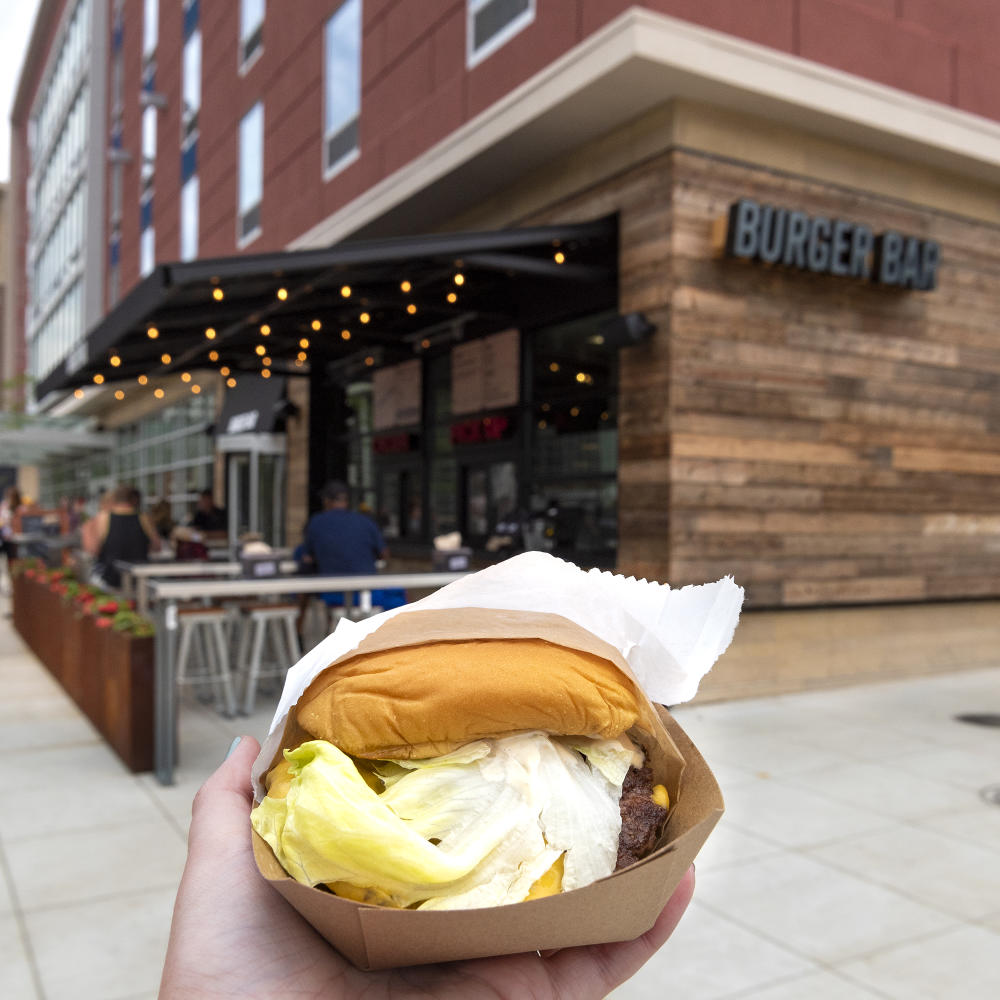 Need somewhere to feed the whole team? Here are your guides to group-friendly restaurants by location:
Downtown Dining | Coliseum Dining