If you're attending events at the Grand Wayne Convention Center that run late, don't worry. There are a number of places nearby where you can still grab a late night bite or drink. Here are 5 places you can try on your next visit to Fort Wayne, Indiana. 
Dining Near the Grand Wayne Convention Center in Fort Wayne, Indiana
O'Reilly's Irish Bar and Restaurant
301 W. Jefferson Blvd; Suite 130
Fort Wayne, IN 46802
Open daily from 11am to 3am
Within walking distance from the convention center, O'Reilly's is a great place to grab both a late bite and drink. They are open daily until 3am, leaving you plenty of time to enjoy yourself in Fort Wayne.  In addition to their Guinness, they have a variety of menu options, including burgers, soups, salads, sandwiches, and some Irish specialties.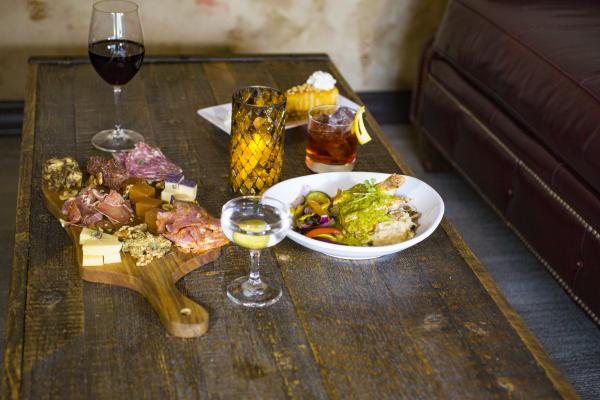 301 W. Jefferson Blvd; Suite 100      
Fort Wayne, IN 46802
Kitchen Hours: Mon-Thursday 5pm-10pm
Fri-Sunday: 5pm-1am
Bar is open until last call
Near O'Reilly's is another great place for late-night food and drinks. Copper Spoon features deluxe entrees, great wines, and cocktails. They also have cheese and meat platters served on boards, mirroring Old-World appetizers. Its Tuscan-style interior is a must-see.
You can reserve a table online, but for parties of 5 or more, it is best to call. They even have private rooms with a large HDTV that can seat parties up to 18 people, perfect for business gatherings.

301 W Jefferson Blvd Suite 99
Fort Wayne, IN 46802
Hours: Tuesday-Thursday 4pm-11pm
Friday-Saturday 4pm-1am
During the summer months, Copper Spoon has a sister bar located on its patio called The Sidecar. It is Fort Wayne's only Tiki bar experience. The food menu is reminiscent to Polynesian street food and the cocktails are tropical, strong, and like no other!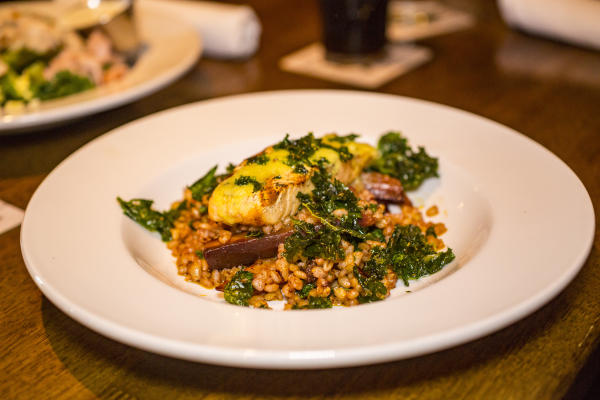 121 West Wayne Street
Fort Wayne, IN 46802
Monday-Thursday 11am-11pm
Friday-Saturday 11am-12am
Beer lovers will enjoy the many brews this beautiful pub has to offer, and it's only a 6 minute walk from the convention center. Founded by an Irish couple, JK's is decorated with dark hardwood floors, barstools, and tables. With soccer games playing on its television screens, and the lively chatter from other bar-goers, this place will make you feel as though you are truly in a pub in Ireland.  JK's offers a variety of brews and its menu includes appetizers, soups, salads, burgers, and a few Irish recipes.
1150 S. Harrison St.
Fort Wayne, IN 46802
Kitchen Hours: Wed-Thursday: 4pm-10pm
Fri-Saturday: 4pm-11pm
Happy Hours: Mon-Thursday 7pm-11pm
Brunch Hours: Sat-Sunday 7am-3pm
This restaurant and bar is located right across the street from the convention center in downtown Fort Wayne. If you're in Fort Wayne on business and you're solo, there's no reason to dine alone in your hotel room. You can enjoy various appetizers, burgers, and other bar favorites.

898 S Harrison Street
Fort Wayne, IN 46802
Hours: Mon-Thursday 7am-10pm
Friday 7am-11pm
Saturday 8am-11pm
Sunday 8am-9pm
Experience Latin cuisine just one block from the Grand Wayne Center in an open and vibrant atmosphere with spacious indoor and outdoor dining options.
Note: This post was originally published in 2017 and has been updated.