You're in downtown Fort Wayne when hunger strikes. You'd like something a bit upscale -- no fast food today. Where to go? There's a new option to entice you: the Empyrean Cafe.
Inside the Botanical Conservatory
The cafe opened in June 2016 and is conveniently located inside the Botanical Conservatory. You can eat at the cafe without paying to visit and explore the conservatory -- although the convenience of the two makes it hard to say no to at least a quick visit to the gardens.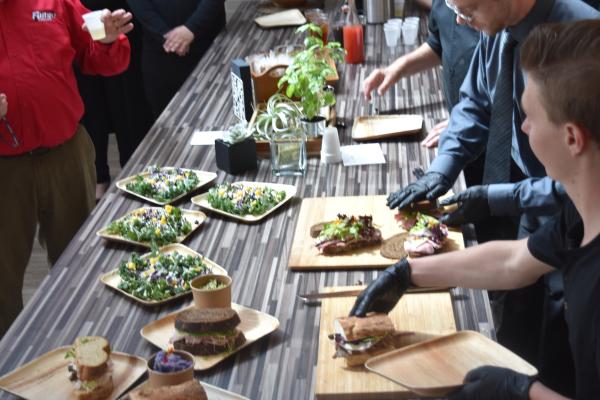 A quick glance around tells you that this is an upscale eatery. From the sleek countertops to the unique water dispensers to the green-and-growing plants everywhere, you know that this place is special.
The day I visited, I selected a roasted turkey sandwich with roma tomatoes and mixed greens, served on spinach bread. My friend opted for grilled cheese, served on waffle-style bread. We also tried some of their house-made chips. All items were served quickly by a friendly staff. Our food tasted delicious and was affordable as well. Don't hesitate to bring your children, because the menu features kids meals too (and these are things kids will actually eat, like PBJ and pizza).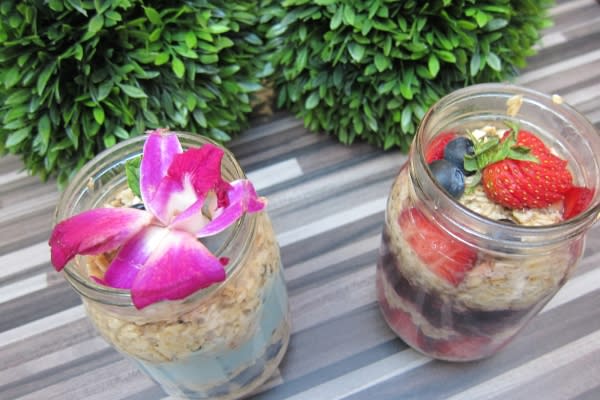 Here's a peek at the cafe's Breakfast Jars (breakfast is served throughout the day here). They feature chia seed pudding, seasonal fruit compote, nuts, house-infused syrups, and local honey. You can also order quiche, waffles, and oatmeal. Each item is presented beautifully and includes choice ingredients you'd likely serve to your own family.
There are a few tables in the cafe itself, but my friend and I opted to sit in the foyer of the gardens, where we were close enough to hear the gurgling of the indoor pond. During the holidays, you could eat here with a great view of the giant poinsettia tree. What a perfect setting for getting into the Christmas spirit!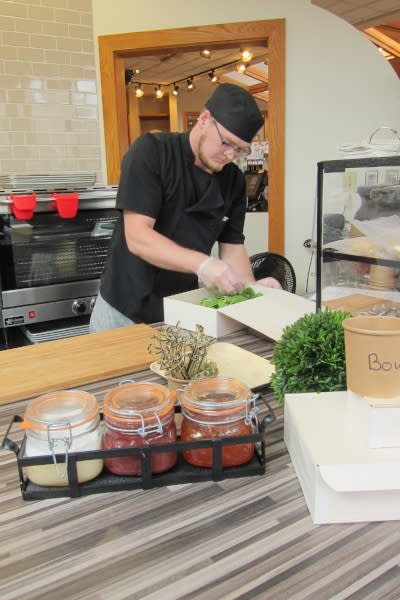 They can prepare all food items to-go if you're in a hurry. Next time you're in downtown Fort Wayne, try out the Empyrean Cafe!
Empyrean Cafe
1100 South Calhoun Street (inside the Botanical Conservatory)
Fort Wayne, IN 46802
260.424.2233
Hours
Tuesday, Wednesday, Friday, Saturday: 8 a.m. - 5 p.m.
Thursday: 8 a.m. - 8 p.m.
Sunday: 8 a.m. - 2 p.m.
Closed Monday