You don't have to look hard to find a place to eat in Fort Wayne, Indiana. Loads of restaurants, diners, carry-out joints, pubs and other types of eateries operate in the city. Many of them are locally-owned. 
Figuring out where you can feed a family of four on the cheap, or somewhat cost-consciously, is a bit more of a challenge, but not by much. A lot of Fort Wayne restaurants offer affordable menus. Lucky for you, I'm here to cut out some of the legwork.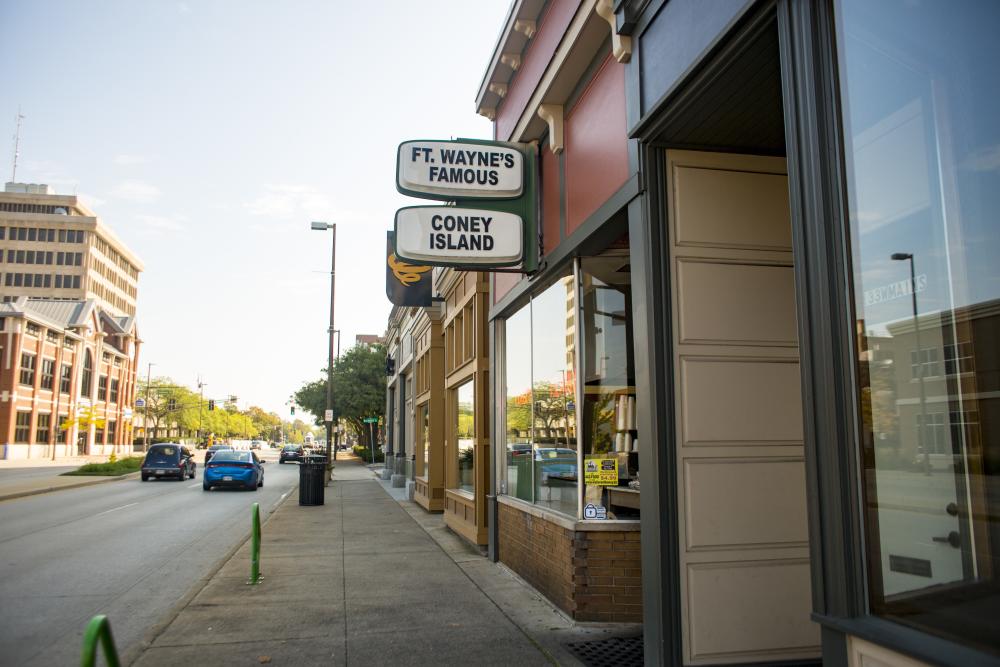 Dine under $50 in Fort Wayne, Indiana
Coney Island
Fort Wayne's Famous Coney Island Weiner Stand opened in 1914, pre-dating Nathan's Famous Hot Dogs in Coney Island by about two years (take that New York!). The diner, in its humble home at 131 W. Main Street, primarily serves Detroit-style chili-covered coney dogs on steamed buns. There is a good reason why Coney Island thrives: Perseverance. 
"We serve the same product we've always served," said co-owner, Jim Todoran.
The recipes, the service, and the restaurant itself haven't changed much in 100+ years.  What worked in the beginning – those basic ideals for making a great product – are still applied today. People flock there because they love the food, and because they love the nostalgic homey, family atmosphere. Getting coney dogs at a buck-fifty a pop doesn't hurt either.
"We try to do a fair price for everyone to enjoy," Todoran said.
In addition to hot dogs, Coney Island serves cheeseburgers, chips, baked beans, chili, pie, and drinks. You can easily stuff four people by spending up to $30-$35, max. 
Hall's Restaurants
The family-owned Don Hall's Restaurants makes the short list, and maybe even tops it, of local brands in Fort Wayne. The company runs about a dozen restaurants in and around the city. They range from upscale to easygoing. For the purposes of this article, we'll focus on the easygoing.
Hall's has four of what it dubs neighborhood restaurants. You got the business' original location at 1501 Bluffton Road, – the Food Factory Express fast-casual drive-in sits next door – the north Drive-In at Lima Road and Coliseum Boulevard, the Prime Rib at 2005 E. State Blvd., and the Commissary at State Road 14 and U.S. 930 in neighboring New Haven. These restaurants are most popular for their burgers – order a Big Buster – sandwiches, salads, and appetizers.                      
Bandidos
Another Fort Wayne original, Bandidos specializes in Mexican food. The chain has three restaurants near each corner of the city, including a fast casual-style location next to Glenbrook Square Mall. A fourth restaurant is in Lima, Ohio, just to let you know in case you're in Ohio and you need a Bandidos fix.
A family of four could rack up a pricey bill by eating off the traditional dinner menu. But you can keep costs down by sticking with the customizable build-a-plate options. The lunch specials – featuring items like chicken enchiladas, the famous burrito ultimo and the build-a-plate options – are a good bet for filling up on a local "flavorite" while spending less than half a C-note.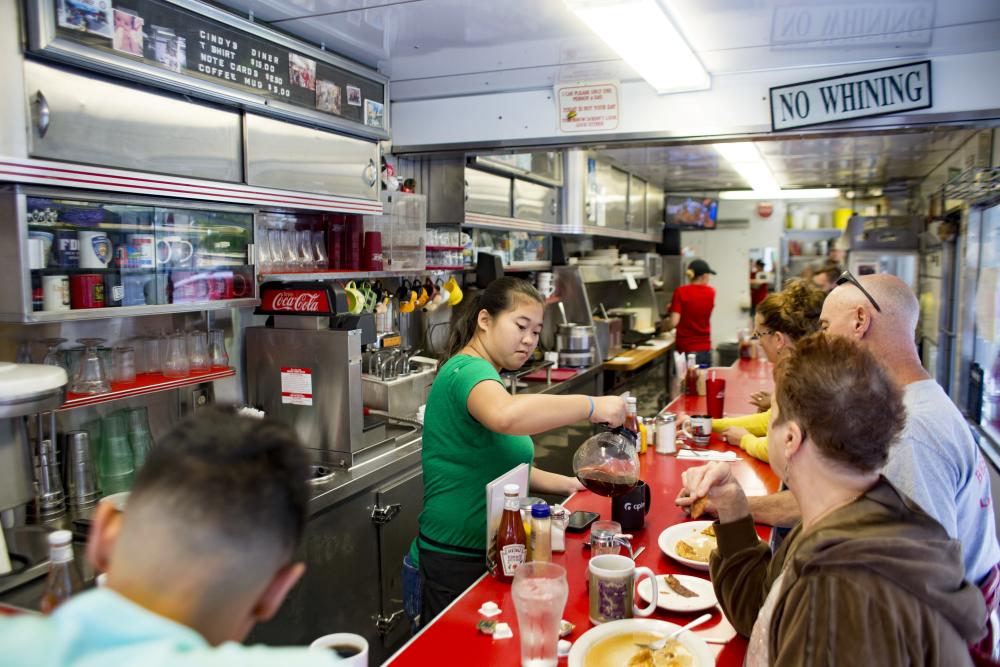 Great For Breakfast
If grabbing a hearty breakfast is your thing, Fort Wayne's got you covered.  The most notable morning meal spot is Cindy's Diner downtown on West Berry Street. You can't miss it: The place is an authentic diner from the 1950s, right down to the chrome trim and neon sign. 
You'll have to eat early, though, as it opens at 6 a.m. and closes at 2 p.m. during the week; breakfast is serious business there. The little pre-fab building is also a tight squeeze, serving only about a dozen people at a time at the counter, but they move in and out pretty quickly.
The price is right there. You can get plates of traditional breakfast items, like eggs, bacon, sausage and the local favorite pile-on called Garbage, at a few bucks a pop. Lunch items are also served by around late morning and early afternoon.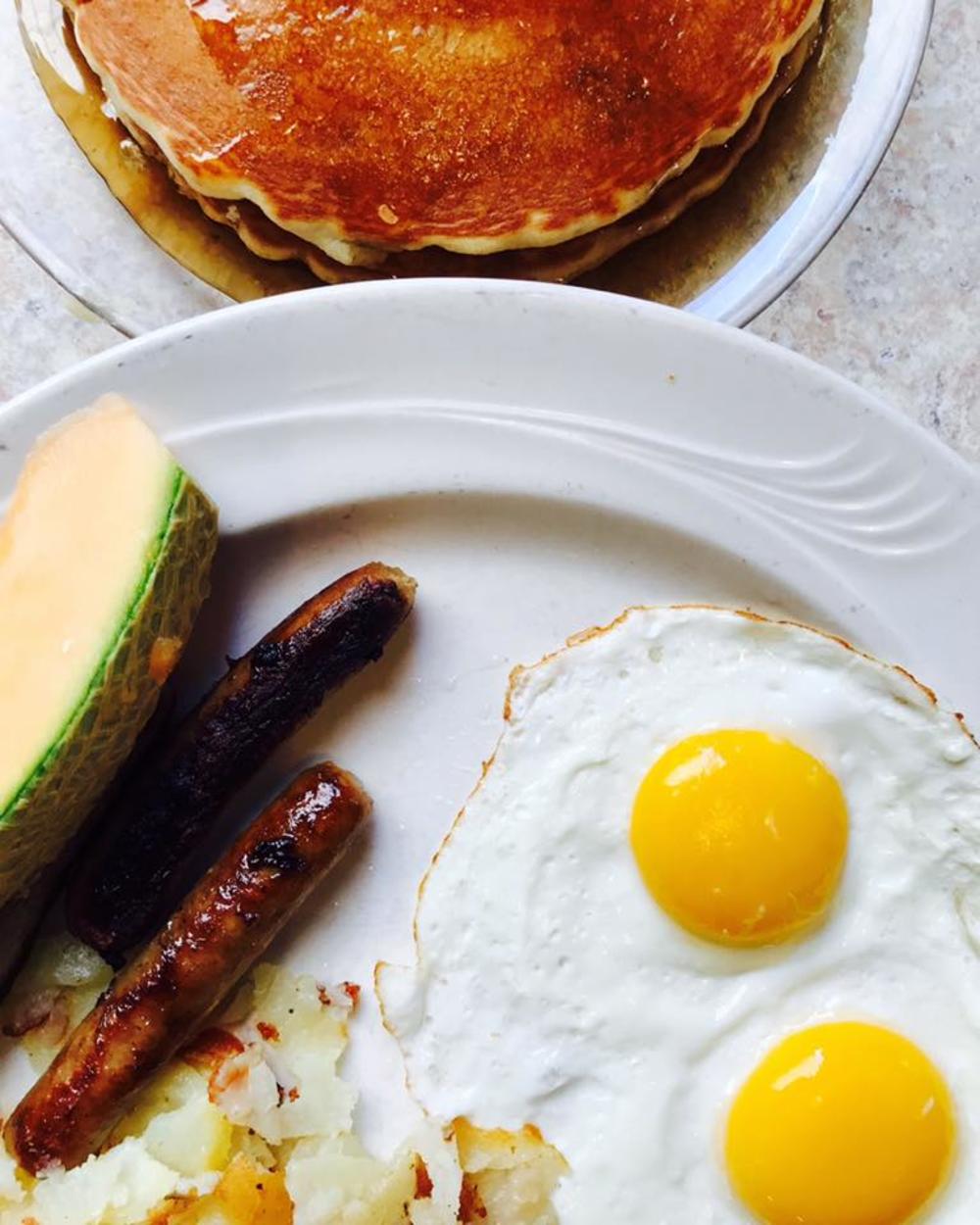 Meanwhile, breakfast-lovers benefit from generations of Greek heritage in Fort Wayne.  Several local families of Greek decent run restaurants throughout the city.  They include Spyro's Pancake House (6455 W. Jefferson Blvd. in The Village at Time Corners shopping plaza); Liberty Diner (2929 Goshen Road); and Cosmos (3232 St. Joe Center Road and 9807 Lima Road).   
These guys are breakfast maestros. They excel at serving big plates of morning goodness like omelets, pancakes, hash browns and skillet meals, all without costing an arm and a leg.  Lunch items are also available.
For a greater variety of inexpensive breakfast and brunch spots in Fort Wayne, check out Klemm's Kafe (1429 N. Wells Street); The Bluebird Restaurant (4410 Bluffton Road); and Sun Rise Café (10230 Coldwater Road in the Pine Valley Shopping Center).
Another place of note is Willie's Family Restaurant (6342 St. Joe Center Road).  The longtime business enjoys a loyal base of regular customers thanks to the family-like atmosphere and service.
"We get to know our customers one-on-one … We don't forget a face or name," said server Lee Martratt-Lucas.  "We love doing what we do and taking care of our customers."
Great For Lunch
Just as several restaurants specialize in breakfast, some make great lunch spots.  Not that they don't satisfy dinner needs, but when it comes to lunch, these places hit all the right notes.
At the heart of downtown sits 816 Pint & Slice (816 S. Calhoun Street), and the name tells you what you need to know.  Pint & Slice sells pizza by the slice or by the pie, plus other goodies like sandwiches, wraps and chicken wings. You can eat inside or outdoors – either way, you get a nice ground-level view of one of downtown's more popular areas.
If you're outside downtown, you could try the Kaysan's locations near the city's southeast and northwest corners. Kaysan's Restaurant (7102 S. Anthony Blvd.) and Kaysan's 5th Down sports bar and grill (5830 Challenger Pkwy) serve an assortment of American, Asian and Mexican dishes. The prices are decent, but depending on what you order, you could push into the $50 range.
Several of Fort Wayne's coffee shops are good places to nosh on a bit of lunch while tapping your caffeine fix. They put individual spins on basics like sandwiches, salads and soups, all under trendy atmospheres. You got your pick of local hangouts like the Friendly Fox (4001 S. Wayne Ave.); Mocha Lounge (6312 Covington Road); Firefly Coffee House (3523 N. Anthony Blvd.); and its neighbor Old Crown Coffee Roasters (3417 N. Anthony Blvd.).
All-Around Goodness
Most restaurants in the city will hook you up with deliciousness beyond breakfast and lunch, including those listed above. 
We start here with Powers Hamburgers (1402 S. Harrison Street), a place on par with Coney Island and Cindy's Diner as a true Fort Wayne classic. The diner sits a stone's throw from Parkview Field in a building true to its 1940s origin, complete with an old neon sign and stools lining a counter.  Powers is Fort Wayne's answer to White Castle as it serves sliders for about one buck all day long. When it comes to satisfying a burger crave, Powers is hard to beat.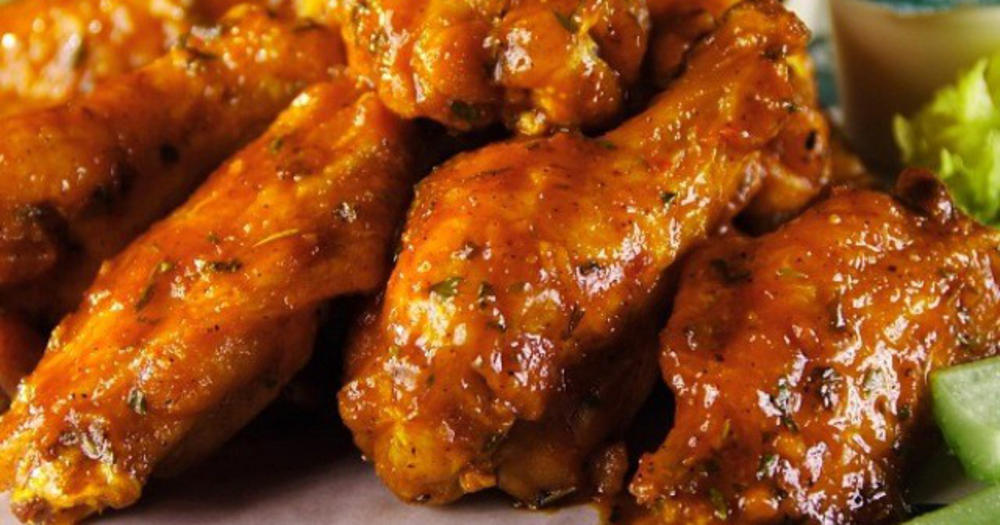 For me, personally, I dig chicken wings, and you can get 'em at about anywhere in the city. But nobody does wings right quite like Buffalo Wings and Ribs at two locations: 4636 Coldwater Road in JoAnn Plaza and 6439 W. Jefferson Blvd. in The Village at Time Corners. The business has thrived for 30 years, standing against big guys like Buffalo Wild Wings, with hard-to-beat wing tastiness. 
Wing orders come in different sizes, including the 25-piece feast that tops out at about $21. The "And Ribs" part of the name isn't for show either. You can get a half-rack of ribs for about $13 and a full rack at $21 with combo options in between.
Buffalo Wings and Ribs isn't the only player in town.  If you've ever seen a Wings Etc. restaurant throughout Indiana and the Great Lakes region, guess what: The company's corporate office is located in Fort Wayne. We love our wings here.
We also love barbecue. You can find BBQ restaurants and smokers scattered throughout the city. Among them, you got Shigs in Pit, (2008 Fairfield Ave. and 6250 Maplecrest Road) which is an extension of Fort Wayne's craft beer king, Mad Anthony's Brewing Co. There's also Ziffle's Rib Bar (6340 E. State Blvd.); Lucille's BBQ (9011 Lima Road); and Triple B's BBQ (6207 Plantation Way in Maplewood Plaza).
I should caution full ribs dinners at a lot of these places could push you up into this article's $50 limit, but you get real bang for your buck. The sandwiches, sides and other goodies should keep within the budget.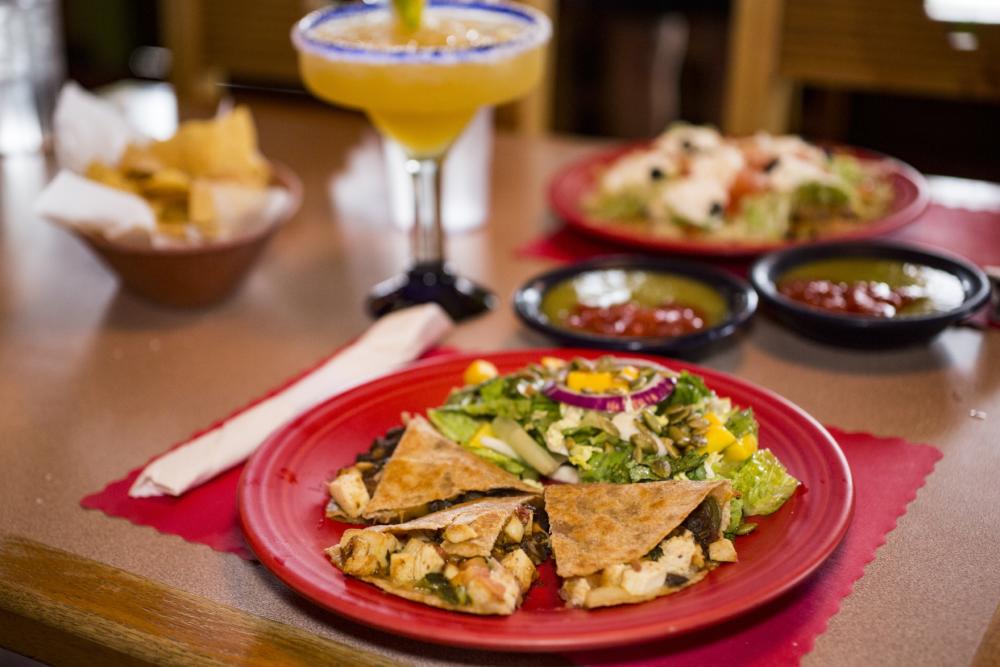 If you've got a hankering for Mexican food, we got your back with a variety of restaurants beyond Bandidos. Salsa Grille specializes in fast casual at three locations: The original inside George's International Market at Broadway and Taylor Street; at 7755 Coldwater Road; and at 5735 Falls Drive at the Village of Coventry.
For more traditional sit-down eating, you have a lot to choose from. Cebolla's Mexican Grill has a chain of restaurants at 236 Fernhill Ave. behind Glenbrook Square Mall; the north location at 602 E. Dupont Road; the southwest location at 5930 W. Jefferson Blvd. in Time Corners; Cebolla's Maplecrest at 2787 Maplecrest Road; and the hermano spot Don Chava's at 1234 Wells Street.
Other popular destinations include: El Azteca (535 E. State Blvd.); Mi Parrilla (3422 N. Clinton Street); The Famous Taco (4104 N. Clinton Street); Dos Margaritas (4230 N. Clinton Street); Taqueria Coahuila (3123 S. Clinton Street); and Las Lomas (2202 Fairfield Ave.).
Plenty of Asian restaurants dot the Fort Wayne landscape. They vary from expensive cuisine to easygoing hidden gems and local carry-outs. You might want to check out some of these places that won't bust your wallet.
There's Mahnin Asian Restaurant (2701 S. Calhoun Street), which serves Thai and Burmese food; the neighboring Saigon Restaurant (2006 S. Calhoun Street), which specializes in Vietnamese fare; Banh Mi Barista (5320 Coldwater Road), a Vietnamese café; and Korean spot Seoul Garden (1820 W. Coliseum Blvd.).
 Chinese restaurants include Hainan House (1820 Bluffton Road); China Palace (5810 Bluffton Road); and Golden China (5820 Challenger Pkwy). These places can get pricey, depending on what you order, but a lot of the dishes will feed four people for under $50. Double Dragon Restaurant downtown (117 W. Wayne Street); New Hong Kong (3245 St. Joe Center Road); and Golden Wok (1930 Broadway) are good carry-out places.
Seafood lovers can do surf or turf at Big Eyed Fish (1502 N. Wells Street).  The restaurant provides quality breaded or broiled fish and shrimp, as well as beef and chicken options, plus breakfast.  Bonus: the business has an Express location at 3001 Hillegas Road.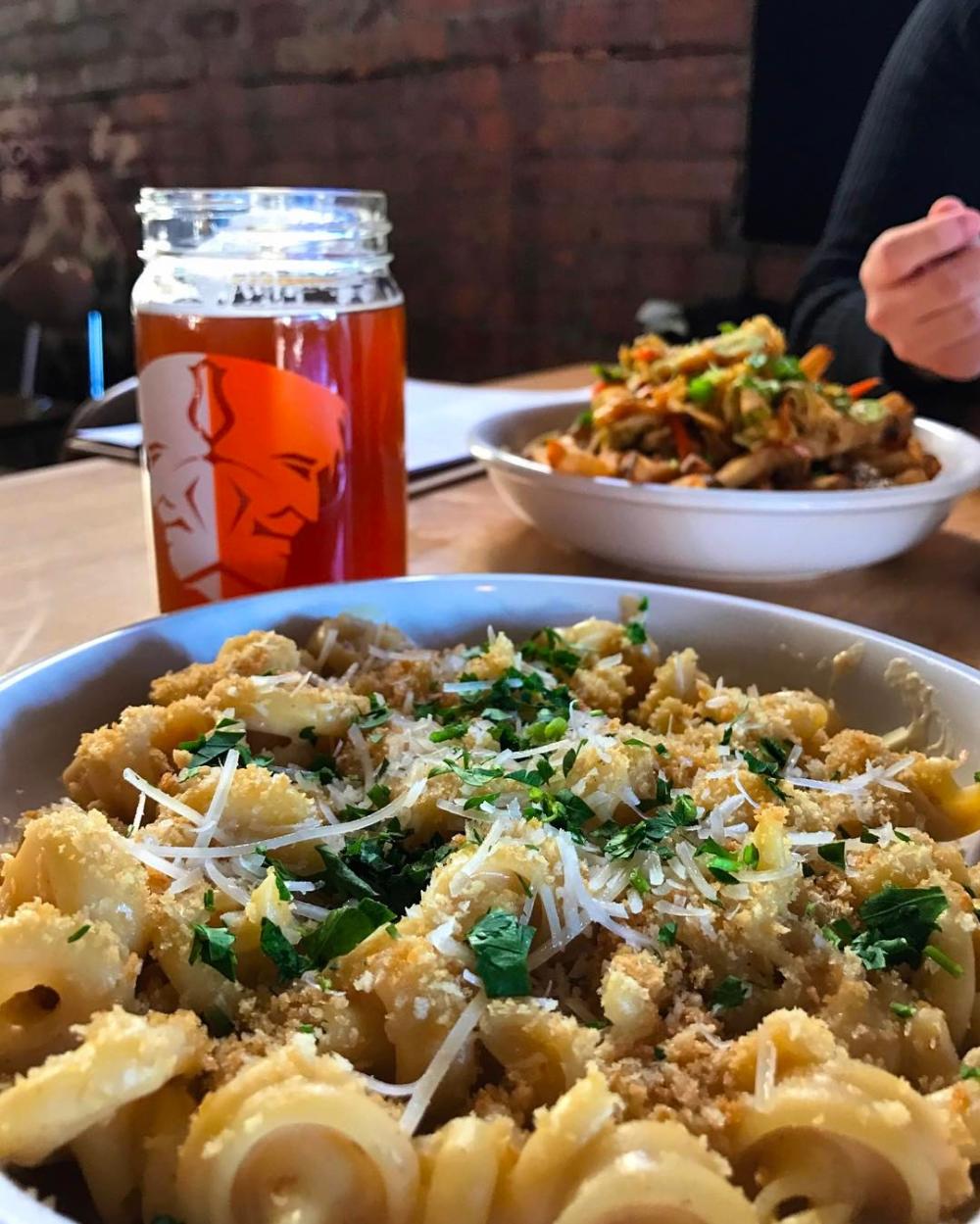 Over 21
Maybe the adults need some time for themselves.  Whether you're solo or out with a partner or two, we have a wide assortment of bars with inexpensive eats. 
I'm a craft beer lover, and Fort Wayne has some great brewpubs. Mad Anthony's and Junk Ditch Brewing will supply you with excellent beers, though the prices on their menus will add up. For the purposes of this article, check out Trubble Brewing (2725 Broadway) and Summit City Brewerks (1501 E. Berry Street). Both breweries concentrate foremost on producing a wide variety of first-rate beers while offering pub menu items of about $5-$15 for peckish appetites.
"We have a pretty relaxed environment. We're not stuffy here. It's not formal," said Trubble Brewing owner Chad Hankee.
Trubble's scratch kitchen gets most of its ingredients from local vendors, he added. The brewery's "main squeeze mac n' cheese" and Summit's paninis are favorites of mine.
You'll also find good drinks, good eats and good times at popular places like Wrigley Field Bar and Grill (6527 E. State Blvd. in Georgetown North); Green Frog Inn (820 Spring Street); Black Dog Pub (6230 Covington Road); Peanuts Food & Spirits (5731 St. Joe Road in the Marketplace of Canterbury); and Four D's Bar & Grill (1820 W. Dupont Road). 
For added entertainment, try the new Fort Wayne Comedy Club (2104 S. Calhoun Street). The nightspot hosts stand-up shows on weekends with drinks and a cost-friendly menu that includes BBQ ribs and chicken wings. You do have to buy tickets to the show though.
Bet You'd Never Guess
Fort Wayne insiders can point you to a few other places you'd probably never think to look for some great meals.
At the top of my list for lunch is the Downbeat Diner inside Sweetwater. The company is nationally and internationally known as a major online music instrument and equipment retailer. The massive facility at U.S. 30 and Kroemer Road serves as the corporate headquarters, warehouse, and brick-and-mortar music store. Thanks to founder Chuck Surack's drive for superior customer service and employee satisfaction, he added other amenities, including a large public food court with the diner and a café. The eatery's menu changes every day, but sticks to a mix of specials, soups, healthy options and snacks. The food tastes so awesome, you may end up doing a double-take in surprise at how little you had to spend for it.
The City of Restaurants has a lot to offer!
This may seem like a long list, but it really just scratches the surface of all the great restaurants that call Fort Wayne home. I wish I could include them all, but you'd be reading forever. My goal is to open your eyes to what we have to offer. My secondary goal is to incentivize you to hunt for other cool places that didn't make the article. See what's out there. The city has a lot to offer.