Take one bite of a DeBrand's chocolate, and you will understand why they make the "it list" for chocolate-lovers, including many celebrities, across the United States. But what's better than buying DeBrand? Getting it for free, of course! This aspect alone should make a DeBrand Tour a must when you plan a summer trip to Fort Wayne. The 45-minute tour walks you through the chocolate making process by first showing participants a 15 minute video that gives background on the company and its chocolatiers.  After the video, tourists get a close up view of where and how the magic happens. The tour showcases three immaculate DeBrand's chocolate kitchens. Participants look through windows as workers craft each chocolate individually. Spoiler Alert: this is the best part of the tour because you get FREE samples of their world-renowned chocolate! As the tour concludes, the sweet rewards keep coming! Tourists receive a $5 off certificate that is good for any DeBrand purchase of $10 or more made the same day as the tour.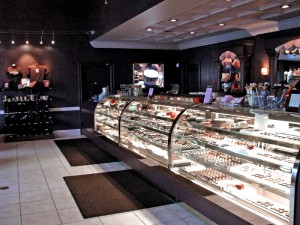 DeBrand open public tours are available during the summer from Memorial Day through Labor Day on Tuesdays and Thursdays at 10 a.m. and 1 p.m. These require no reservations and are available to groups of less than 12.  Scheduled private tours and large event, convention and corporate tours are also available by reservation only. The tours are a bargain at just $5 a person, and tours are given at the DeBrand Corporate Headquarters and Shoppe at 10105 Auburn Park Drive. For more information about the tours and DeBrand's fabulous treats, check out our
website
.  Satisfy the cravings of your sweet tooth with a visit to DeBrand!