This post is part of our Three Rivers Festival feature series. Click here to view all Three Rivers Festival posts.

Dearly Departed:  The History Center, ARCH and Lindenwood Cemetery
Monday, July 11, 2011 4:30 - 7:30 pm Cost: FREE Lindenwood Cemetery 2324 W. Main Street 260-426-5117 www.archfw.org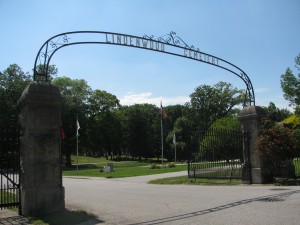 Now
this
is what I call a unique event! After a wildly successful inaugural year, Dearly Departed is back with new activities and tales to tell. I happen to have a passion for cemeteries. I think they're peaceful, beautiful and storied memorials to friends and family. Here, in the heart of Fort Wayne, we are fortunate to have a gorgeous and historically significant cemetery for visitors and residents to appreciate. Lindenwood Cemetery is 175 acres of history and nature's beauty. At 151 years old, it also boasts bragging rights of being on the National Register of Historic Places. This is a lot more than a nature walk so get ready to be fascinated! Upon entry to this FREE event (did I mention that it's free??), you will receive a special map of the cemetery. From that point, you're free (did I say free again?) to explore the sites at your own pace and in any order you wish. This is especially convenient if you decide to make it a family outing. Interpreters will be strategically placed throughout Lindenwood to share stories of the many famous and infamous characters buried there. You can expect to "meet" everyone from former Mayor Robert Robertson to Homer Van Meter, a well-known gangster and criminal associate of John Dillinger and Baby Face Nelson. You can also take part in a scavenger hunt this year. What a fun way to explore this beautiful Fort Wayne landmark and learn a bit of history while you're at it!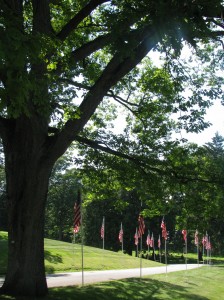 Extend your weekend getaway and join the History Center, ARCH and Lindenwood Cemetery for Dearly Departed. It's family friendly, centrally located, informative, fun and FREE! What a fabulous way to spend an evening in Fort Wayne, Indiana!