When it comes to downtown dining options the Dash-In has it all. From breakfast and lunch, to dinner, specialty coffee or a drink at the bar -- the "Dash" (as it's known by locals) will suit your every need.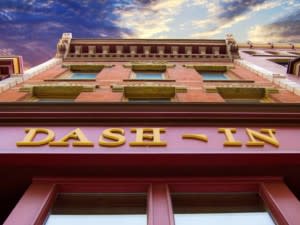 Specialties here include a variety of homemade grilled cheese sandwiches, luscious salads and hearty soups. Most lunch entrees will round out at $10 or less. The Dash-In also offers 23 craft beer varieties on tap for the evening crowd, along with dinner options as well. Wines, spritzers, lambics and hard ciders are also offered here to quench your thirst.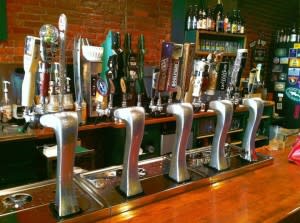 And don't forget to visit the Dash-In for their specialty coffee drinks, which are sure to please your caffeine palate. These brews, both coffee and espresso varieties, are made from locally roasted Higher Ground beans. The Dash-In is located at 814 S. Calhoun St. in downtown Fort Wayne. Call 260.423.3595 for more information for visit this eatery online. The Dash-In also often features live entertainment and local artists exhibitions in addition to amazing gluten-free options. Hours of operation are from 7 a.m. to 2 p.m. Monday, 7 a.m. to 11 p.m. Tuesday through Thursday, 7 a.m .to 1 a.m. Friday and 9 a.m. to 1 a.m. Saturday. Parking is free in the evenings and on weekends in the Wells Fargo Parking Garage. During other hours, bring some change and park at a meter along the street. Feel free to call ahead for reservations. Outdoor seating is offered in the summer. Dine-in or carry-out here is available here.