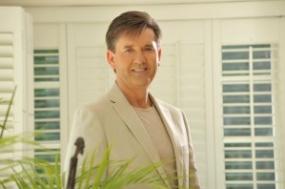 Get your Irish on – country / folk artist Daniel O'Donnell will croon his way into the Embassy Theatre at 7 p.m. on June 10, 2014. A youthful 54 years old, the heartthrob (sorry, gals, he's married with kids) from Donegal, Ireland will likely present songs from his best-selling albums including such favorites as "Stand Beside Me," "Amazing Grace," "Que Será, Será," "You Raise Me Up," "That's Amoré," "How Great Thou Art," "Moon Over Ireland," "When Irish Eyes Are Smiling," and many more. The prolific O'Donnell recorded his first single in 1983, followed by nearly 50 albums and at least 21 singles in the UK or Ireland. 
His first single, "My Donegal Shore," was produced with his own money, and he later formed his own band, Country Fever.  After that, he created another musical group, The Grassroots. As his popularity grew, O'Donnell began selling out concerts in England regularly, and in the 1990s, he became well known in the UK and Ireland which led to making TV appearances. 
The charismatic tenor was named Donegal Person of the Year in 1989 and Irish Entertainer of the Year in 1989, 1992 and 1996. O'Donnell announced last winter that he will take a sabbatical next February to spend more time with his wife who is recovering from breast cancer and will not perform again till at least 2016. This tour will be a particularly challenging one for him because his mother whom he adored passed away just a few days ago on May 18, 2014, surrounded by her loving family. Tickets can be purchased by contacting the Embassy Theatre box office (260.424.5665) or Ticketmaster (1.800.745.3000; www.ticketmaster.com).  Tickets begin at $52 and go up to $84.