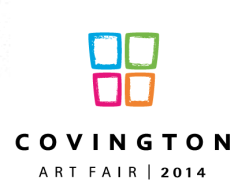 A staple in Fort Wayne, Indiana since 1992, the annual Covington Art Fair returns this year June 21 and 22 to the Covington Plaza on the city's southwest side. This juried art show features more than 75 local, regional and national artist. Participating artists include painters, sculptors, photographers, jewelers, fiber artists and more. Live jazz music will play throughout the fair and plaza restaurants during the two-day event. Covington Plaza is located at 6410 W. Jefferson Blvd., just southwest of downtown Fort Wayne.
The art fair runs from 10 a.m. to 5 p.m. on Saturday, June 21 and from 11 a.m. to 4 p.m. on Sunday, June 22.
Insider Tip: Stay up-to-date on announcements regarding the art fair by following the event on Facebook. Directions and a list of shops at the plaza are also available online by clicking here. Consider enjoying visiting the plaza shops or eating at a nearby restaurant during your visit to the art fair!