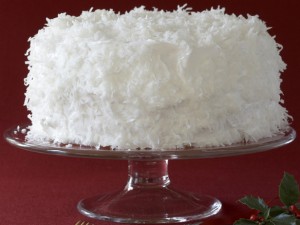 I remember watching my mother bake in the kitchen. Oh, the delightful smell of cookies and cakes baking, and the anticipation of sampling the delectable treats. Then there's my grandma – wow, could she ever make a beautiful and completely melt-in-your-mouth delicious cake for the holidays and birthday celebrations. And she did – over and over again. Everything was made from scratch and I don't even think she had a recipe – except maybe one in her head. She was a real artist. Grandma isn't here any longer and unfortunately, without a recipe, neither is her delicious cake. A few years ago I stumbled upon a local bakery that had just opened and I stepped inside. Familiar smells from Grandma's kitchen greeted me instantly and then when I bit into the cupcake I purchased, I could tell the owner was a real bakery artist – just like my grandma.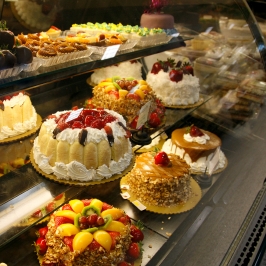 Not surprisingly, Courtney Hamm, the owner of Courtney's Bakery, has similar memories from her childhood. She grew up in a home where smells were continually emanating from the kitchen as her mother baked day after day for friends and family. It was there in that kitchen that Courtney developed a passion for baking and where the dream began to grow of owning her own bakery someday. Courtney clearly has a natural talent for baking, and she's also taken several classes to hone her skills even further. While the cakes are gorgeous and delicious, there's more than cake at this bakery. There are also cinnamon rolls, donuts, pies, and cheesecakes – just to name a few. So, next time you're in Fort Wayne, check out the delectable baked goods at Courtney's Bakery, 10812 Coldwater Road, Suite 200. You will be glad you did! And, check out their website for more information at
www.courtneysbakery.com
.