Take a step back in time and enjoy the marvel that is the architecture and artwork in the Allen County Courthouse, the superior court for Fort Wayne, Indiana's county seat. Locals and visitors alike are fortunate enough to view this piece of history on a daily basis during normal business hours on a self-guided or docent-guided tour. At a recommended minimum donation of only $2 per person, tours are more than affordable, even for families. Plans to build this magnificent structure began more than a century ago, according to officials with the Allen County Courthouse Preservation Trust. Today the artwork is describes as one of the most notable public works in the Beaux Arts-style. In 1902, the courthouse's original artwork cost $817,000 -- a hefty sum at that time. Today that artwork would cost more than $250 million. Sculptures, murals and portraits adorn the building and tell stories of Allen County, Indiana and its history.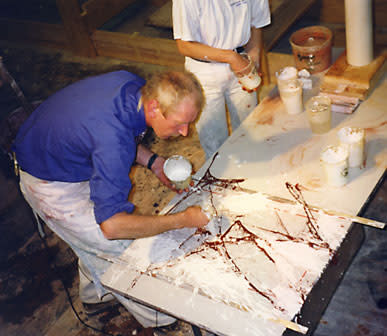 The Allen County Courthouse is a National Historic Landmark. Tours include information on the history of the courthouse and its artwork, along with background on the community leaders who back preservation efforts for this amazing building. For the self-guided tour, information booklets are provided at no cost and can be picked up in the Trust Office, Room 109 of the courthouse or at the security desk. Guided tours are about one hour in duration. Tour groups of up to 30 people are allowed. Children in grades 4th and above welcome to attend.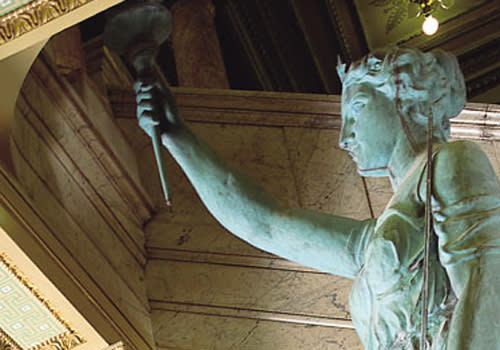 For information on how to arrange a guided tour, visit the Allen County Courthouse online, or call the Allen County Preservation Trust office at 260.449.4246 or email courthouse@co.allen.in.us. Normal courthouse hours are from 9 a.m. to 4 p.m. Monday through Friday. The courthouse is closed on government holidays, but is sometimes open on weekends for special events. More information can be found on the online events calendar.