Enjoy the sweet taste of a local vineyard at Country Heritage Winery & Vineyard, located in LaOtto, Indiana, just a short drive north of Fort Wayne.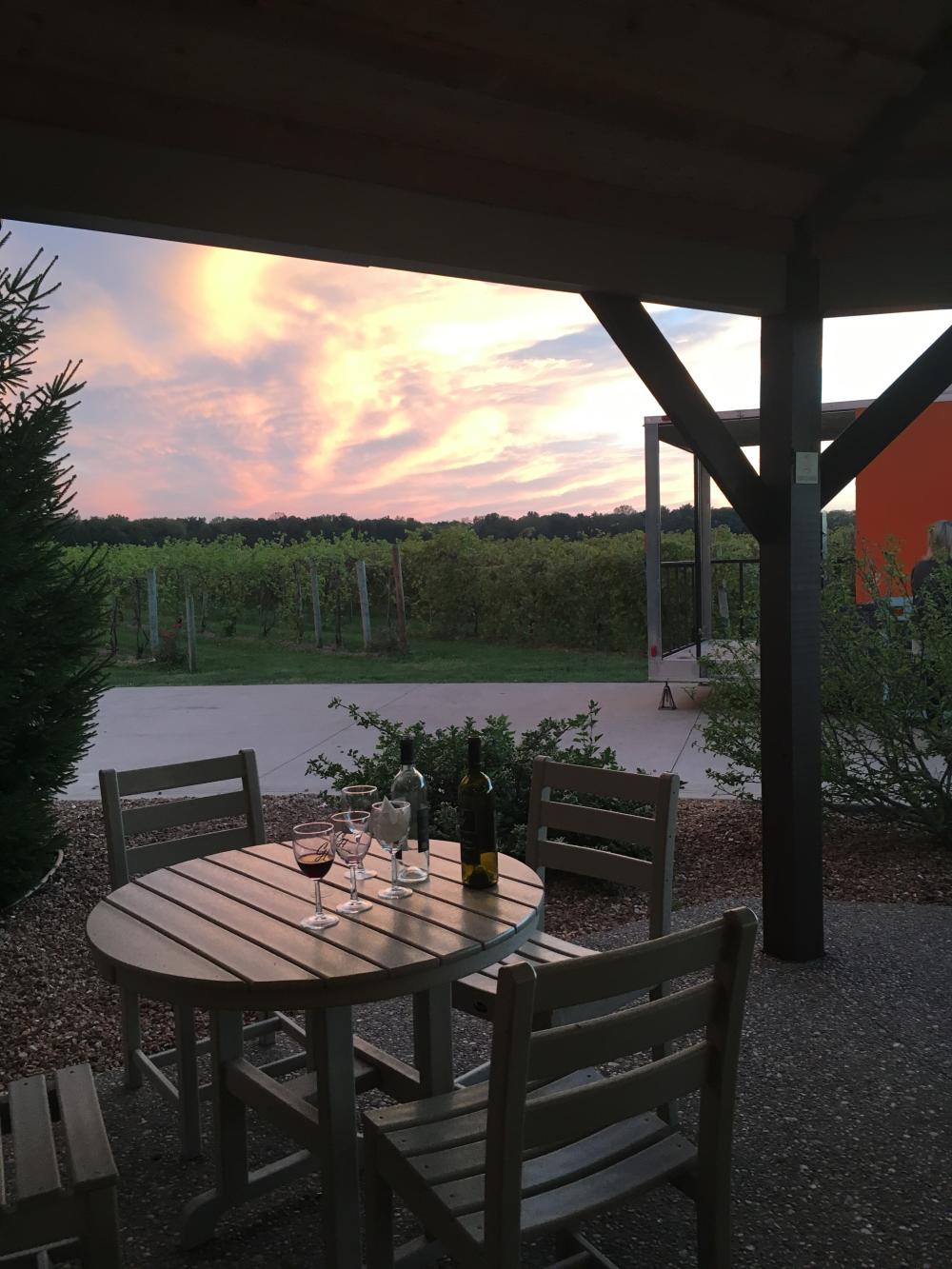 Discover Country Heritage Winery & Vineyard
Country Heritage, which opened in 2011, offers a wide selection of wines, guaranteed to please any palate.
Enjoy dry, semi-dry, sweet and even dessert wines in the on-site tasting room. Visit the Tasting Room for two complimentary tastings daily, after that, you may purchase Tasting Tokens for $1 each. Plus, stop by on a Saturday for a free tour with one of their top wine experts. Tours begin at the top of each hour between 12:00 PM and 6:00 PM.
Wines here are made from whole fruits with a slow fermentation process to create the best flavors and aromas. Fruit used comes from the locally owned Blueberry Acres Farm, the LaOtto vineyard itself, as well as from vineyards in Michigan, Wisconsin, New York and California. Current flavors range from cherry, to apple, cranberry and more!
Country Heritage Winery & Vineyard is located at 0185 County Road 68, in LaOtto. Just drive north on Indiana 3 and you will find the winery on your left shortly after leaving the Fort Wayne city limits.
There is also a Country Heritage Winery & Vineyard location in Nashville, Indiana.
For more information and hours of operation, call 260.637.2980 (LaOtto) / 812.988.8500 (Nashville), or visit Country Heritage Winery & Vineyard online or on Facebook.
This post was originally published in September 2011 and has been updated.