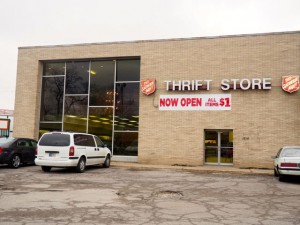 If you're looking for a bargain, buying gently used items can be a great way to shop for affordable clothes and home furnishings without breaking the bank.
 Fort Wayne has numerous consignment stores for the savvy shopper who wants to save some cash. Goodwill With nine different locations in Northeast Indiana, Goodwill has quality clothes, shoes, home décor items, furniture, books and more, available at a fraction of the original price. Part of Goodwill's mission is to help those with intellectual, physical, and mental disabilities by offering them employment opportunities. When you shop at a Goodwill store, you support your community and find a great deal at the same time. Plus, Goodwill has monthly 50% off sales that will help you save even more money. Check their website for the monthly sale dates. Fort Wayne locations include the Brooklyn Avenue Store at 3127 Brooklyn Avenue; Chapel Ridge Store at 10540 Maysville Road; Covington Plaza Store at 6256 W. Jefferson Blvd; Dupont Village Store at 525 East Dupont Road; and the Glenbrook Commons Store at 4122 Lima Road. Hours vary by location, check their website for specific store hours.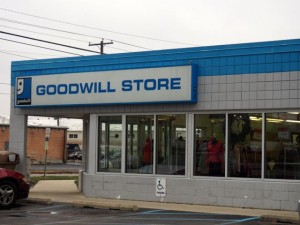 The Salvation Army The Salvation Army sells a variety of used goods including home items, women's, men's, and children's clothing, appliances, books, TV's, and computers. Donated items help fund Salvation Army's Adult Rehabilitation Center. The Salvation Army has items priced individually and offers weekly sales on specific colored tags. Check the store signs for details. Locations include 2901 North Clinton Street, 6031 Lima Road, and 102 East Pettit Avenue, Fort Wayne. Hours at all stores are Monday-Saturday, 9 AM-8 PM.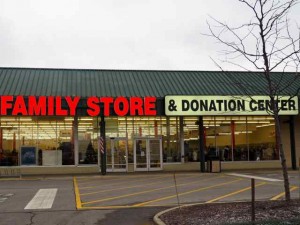 The Dove's Nest Located at 6603 Stellhorn Road, The Dove's Nest is a store run by the Mennonite Central Committee and supports projects around the world including emergency assistance and community development. The Dove's Nest has clothes and household items like a traditional thrift shop, but also has high-end vintage items sold through a silent auction. In addition, The Dove's Nest has a Choice Book Rack, which contains both used and new books, as well as fair trade coffees from around the world. Check their Facebook page for pictures of featured items. Hours: Monday–Wednesday, 9:00 am - 6:00 pm; Thursday, 9:00 am - 8:00 pm; Friday–Saturday, 9:00 am - 6:00 pm.   Clothes Mentor A national chain with a location on 4720 Coldwater Road, Clothes Mentor offers gently used clothing, shoes, and accessories for women. Unlike other consignment stores, this store focuses on selling designer clothes for ladies 0-26 (including maternity). With a fabulous selection of items, Clothes Mentor offers nice clothing at a fraction of department store prices. Hours: Monday-Saturday, 10 AM-8 PM; Sunday, 12-5 PM.   Consigned Designs Located at 5940 W Jefferson Boulevard in Times Corners, Consigned Designs sells designer women's clothing, home furnishings, artwork, and jewelry. Consigned Designs promises their luxury items are like-new, making it a high-end consignment boutique for all your clothing and home needs. Hours: Monday-Thursday, 10 AM- 6 PM; Friday 10 AM- 5 PM; Saturday, 10 AM-4 PM.   reNEW Upscale Resale Shop Find gently used and repurposed items in reNEW Resale Shop, including furniture, home décor, seasonal items, hardware/tools, books, jewelry, sporting goods, and toys. reNEW is located at 6406 E. State Blvd and supports Blackhawk Christian Schools. Don't have time to stop in the store? Check out their latest deals and new items on their Facebook page. Hours: Monday– Friday, 10:00 am - 7:00 pm; Saturday, 10:00 am - 5:00 pm.   For more Fort Wayne shopping ideas, check out our online resources!