I was in the seventh grade on Sept. 11, 2001. From second period on, most of my teachers decided to fore go our regular schedule in order to watch live coverage of the events happening in New York. I'm sure I am not alone in remembering many specific details of that day. And with the 10
th
anniversary of 9/11 fast-approaching, it is important to spend the day in remembrance of the many men and women who were lost beneath the rubble of the Twin Towers.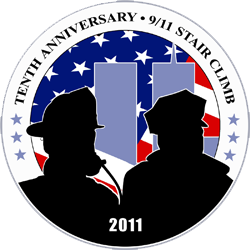 If you're looking for an extra special way to commemorate Sept. 11 this year, spend the day with the folks of Fort Wayne. Rise and Shine for the first annual 9/11 Stair Climb and Public Safety Day at Parkview Field. Opening Ceremonies for the event begin at 8 a.m., and the Climb starts at 8:46 a.m., the time when the first plane collided with the North Tower. Preregistration is required for this event, and it is limited to the first 403 participants, a number that corresponds with the number of fire fighters and police offices who lost their lives on 9/11. However, all are welcome to participate in the Stair Climb after the event's cap has been met. A $10 registration fee will be collected, and all proceeds for the Climb go to the FWFD/FWPD Fallen Hero Fund. For more information, visit
www.911stairclimb.com
. Your family can also take advantage of all the activities happening at Parkview Field that morning. Interactive demonstrations, apparatus shows, a CrossFit fitness challenge and safety education will be offered by many of Fort Wayne's public safety agencies from 9:30 a.m.-noon. And, don't forget to stick around downtown after the Stair Climb for
Be a Tourist in Your Own Hometown
, an afternoon where you can visit 12 of downtown's attractions for free! For more information about the 9/11 Stair Climb and the rest of Fort Wayne's September 11th commemoration plans, visit our Calendar of Events
online
.