The circus is coming to town! Cirque du Soleil to be precise. Quidam (pronounced key-dahm) is on the road for the first time ever and Fort Wayne is their
only
stop in Indiana!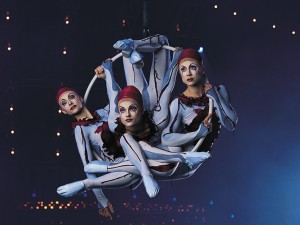 They will roll into the
Allen County War Memorial Coliseum
with 15 trucks of equipment and work diligently to build the stage with the utmost care. As part of the Quidam stage construction, they will hang approximately 350,000 pounds of equipment from the rafters! You may notice the stage is built to resemble a train station or airport where people constantly come and go. The revolving stage reflects an ever-changing, unpredictable world. Check out this time-lapse video to see how the arena will be transformed. Once you find your seat and the magic begins, you will easily forget where you are.
Click here
to learn more about the adventure that is Quidam and let yourself be mesmerized September 21-25, 2011. While Quidam explores the everyday (wo)man and the nameless passer-by, the show is anything but ordinary. With the hustle and bustle of everyday life, I'm particularly excited to sit back and be taken on this journey.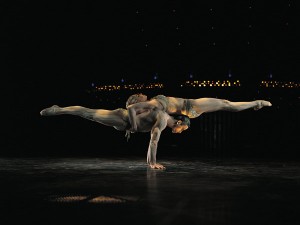 DISCOUNT ALERT!
RECEIVE A SPECIAL 10% DISCOUNT USING THE CODE "BALANCE" AT THE FOLLOWING LINKS. The savings is approximately 10% off for these shows. September 21 at 7:30 p.m.
http://www.ticketmaster.com/event/0500468BFCD4C1C0?did=balance
September 22 at 7:30 p.m.
http://www.ticketmaster.com/event/0500468CE514BA0A?did=balance
September 25 at 1:00 p.m.
http://www.ticketmaster.com/event/0500468CE54BBA33?did=balance
September 25 at 5:00 p.m.
http://www.ticketmaster.com/event/0500468CE555BA37?did=balance