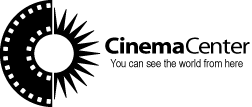 One of the best parts of living in Downtown Fort Wayne is having so much great art and culture right outside your door.  This includes the
Cinema Center
on Clay and Barry Streets.  Walking in feels like you're back to the movie houses we grew up with.  The Cinema Center embraces you, welcomes you, and offers you perfectly popped popcorn for the show in a cozy lobby.  The theater evokes the movie experience I remember growing up that leaves you in awe but not overwhelmed.  Seeing a film there is delightful. Cinema Center is more than just a movie house though.  It is a not-for-profit film society dedicated to bringing Northeast Indiana the best in independent, foreign, classic, and specialty films.  This is the place you'll find that movie you've wanted to see but can't ever find in the big theater.  This is the place you'll learn about movies you didn't know existed that will become your favorites.  For me it was Milk starring Sean Penn, the biopic on the life of activist Harvey Milk.  I still remember the intense emotion the movie brought out in me.  What a great film and one that was only available in our area because of the great work of the Cinema Center. The Cinema Center also includes
event space that is available for rent
at very reasonable prices.  Their downtown location is perfect for your next event and provide a unique venue.  
Membership
to Cinema Center is a great way to show your support for the organization, although you do not need to be a member to see a movie there. Check out their schedule of upcoming
movies
and
events
online and drop by.  You wont be sorry!