Throughout John Carpenter's "Halloween," a babysitter and her ward shift their attention from a late night movie marathon on television to the real horror show lurking outside. This deliberate collapse of what scares us safely and what actually terrifies us is a well documented attribute of American Horror fiction. It's quite possible that Halloween as we know it today wouldn't be the same without the heavy influence of horror film and television. Taking on this gallantly ghoulish tradition, the Cinema Center will be hosting a few horrific films to keep your blood churning all Halloween season long.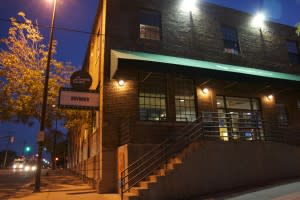 Despite the misnomer early film was never purely silent. Whether accompanied by music, a narrator (more of a carnival barker really), or a noisy crowd, sound and moving image have had a close kinship. The filmgoing experience finds more of its tradition in vaudeville and carnivals. Now the Cinema Center will be bringing a piece of this experience to the Fort with a screening of F.W. Murnau's 1922 vampire film "Nosferatu" accompanied by live music from "The End Times Spasm Band".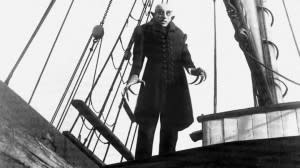 Speaking with Jonah Crismore, the Cinema Center's Executive Director, two previously successful screenings with live music performed had been accompanied by the "Andrew Alden Ensemble." Showings of "Night of the Living Dead" and "The Phantom of the Opera" both proved successful ventures. But what excites Crismore even more about this "Nosferatu" screening is the participation of an entirely local band. "I think there has been more of an effort to incorporate local music into artistic programming, but with the amount of local music in Ft. Wayne, I really believe there is an opportunity to do so regularly." Having previously worked in a nonprofit music venue, I asked if Crismore was looking forward to bringing some of at his past experience with live music into a now nontraditional setting. "I am not really looking at any of my past experiences...With Nosferatu and the rest of the silent film series, I really want the live music to help connect the dots between sound and image during a theatrical experience." With an expanded lineup including a horn section you can expect "The End Times Spasm" to deliver a rich musical environment. Check out their blog for more updates on their process. "Nosferatu" accompanied by "The End Times Spasm Band" will be held on Friday, October 24th at 7:30pm. In case you're craving some contemporary flavor the Cinema Center will also be holding two Midnight screenings of Kevin Smith's latest horror comedy feature "Tusk". Both loved and maligned by critics and horror movie fanatics the film stars Justin Long as a podcast host and Michael Parks as a sequestered dilettante explorer whom Long interviews. However, the explorer's affinity for walruses takes some rather unexpected and gruesome turns.
"Tusk" will screen at Midnight on Friday, October 31st and Saturday, November 1st. You can find ticketing information and keep up with all of the upcoming events at the Cinema Center website. As Roger Ebert and Gene Siskel kind of said "We'll see ghoul at the movies!" (I couldn't help myself).