Completing Spring cleaning in my closet is so freeing, but it has left me with a dearth of good-looking bags to carry my gear, books, writing materials.
So I'm off to the cinda b Outlet Sale!
The annual cinda b Outlet Sale is Thursday, April 28 - Saturday, April 30.
Thursday - Friday: 10am-4pm
Saturday: 9am-12pm.
The sale is located at the cinda b Corporate Headquarters at 1530 Progress Road.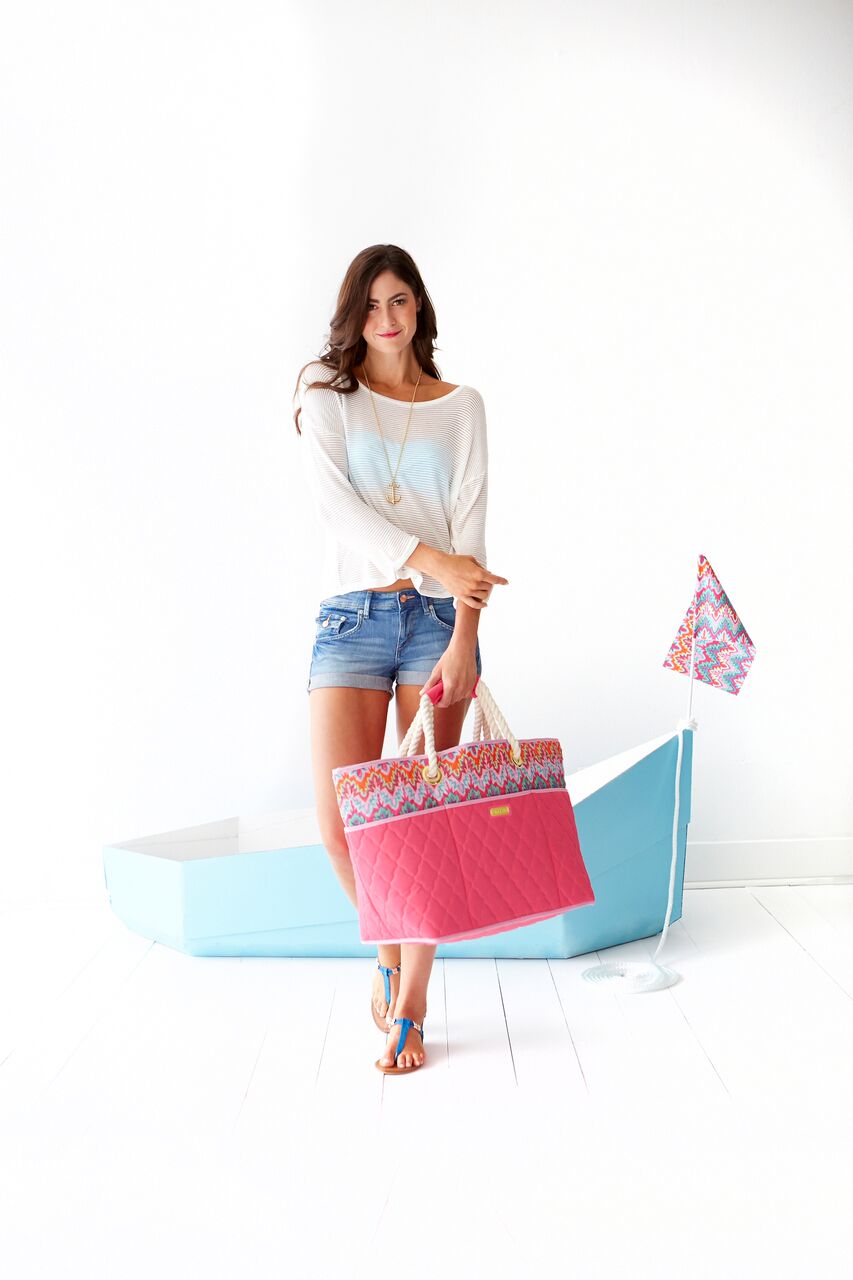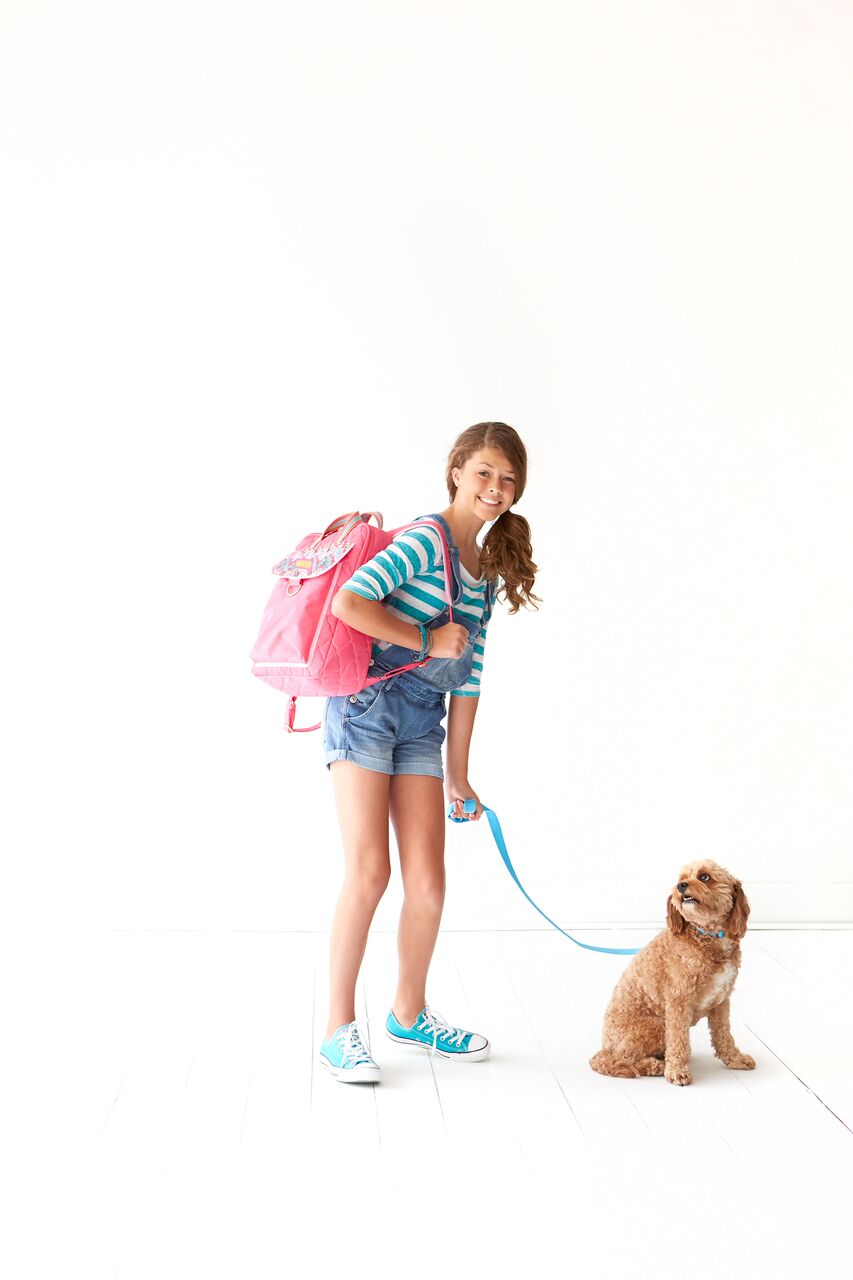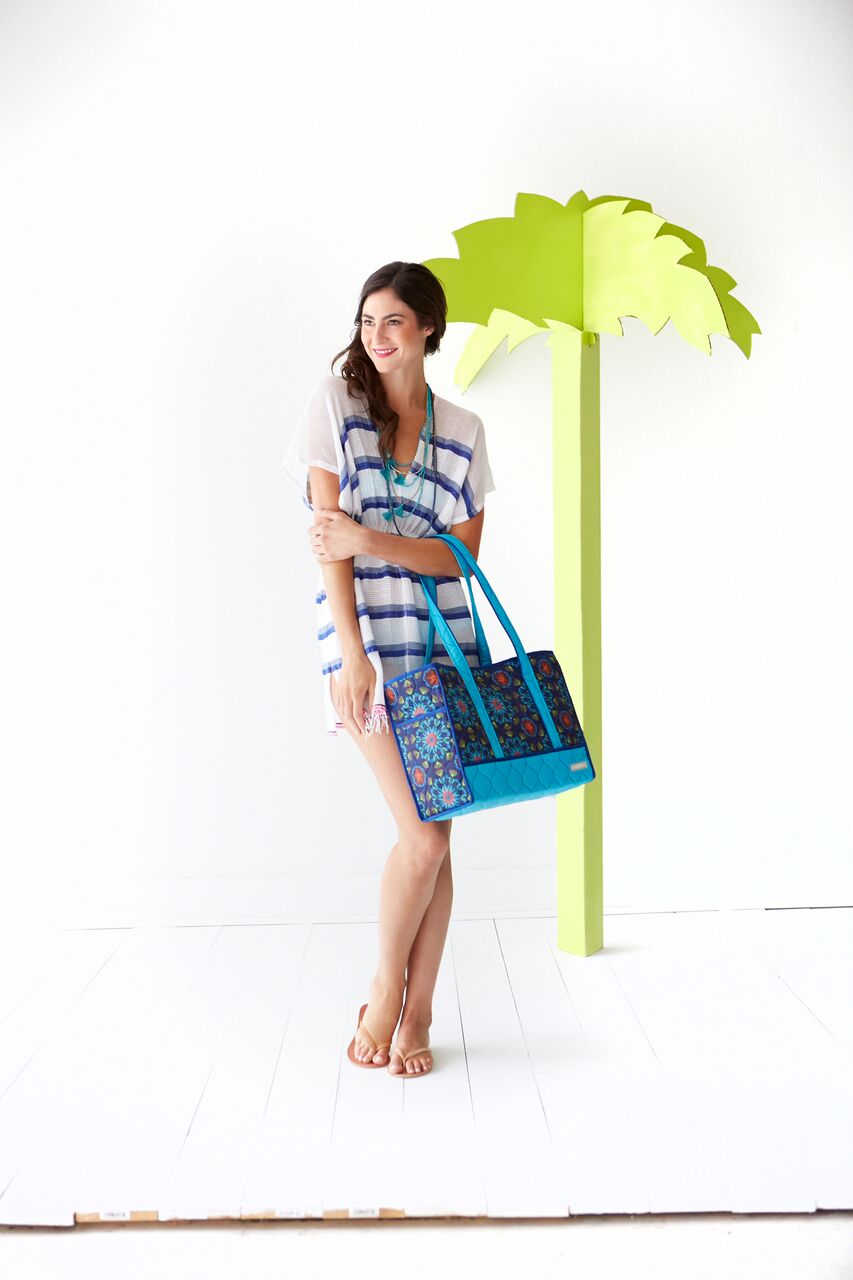 Cinda b is a Fort Wayne-based handbag, travel bag, and tote company. These colorful, quilted bags come in all sizes and designs.
I like them for several reasons.
First, they are made of water-resistant fabrics-something we needed during this rainy spring!
Second, they're machine-washable.
I've used them to hold coins, jewelry in my much larger cinda b over-the-shoulder bag. The best thing, however, is they are made in the USA, specifically Fort Wayne!
The cinda b annual Outlet Sale is a great opportunity to purchase plenty of items, some as low as $5.00!
It has never mattered to me if an item is from an overstock supply or is a factory second (I could never tell!) or even from a retired style. What matters most is if I like the colors and designs used in the creation of the item.
These make great gifts for graduates, Mother's Day, back-to-school, birthdays, even Christmas! Both of my daughters live out of suitcases for work and do a great amount of travel.
I think the cinda b travel bags, especially the ones on wheels, are perfect accessories for my gals on the go! I might even get a couple for myself while I'm there!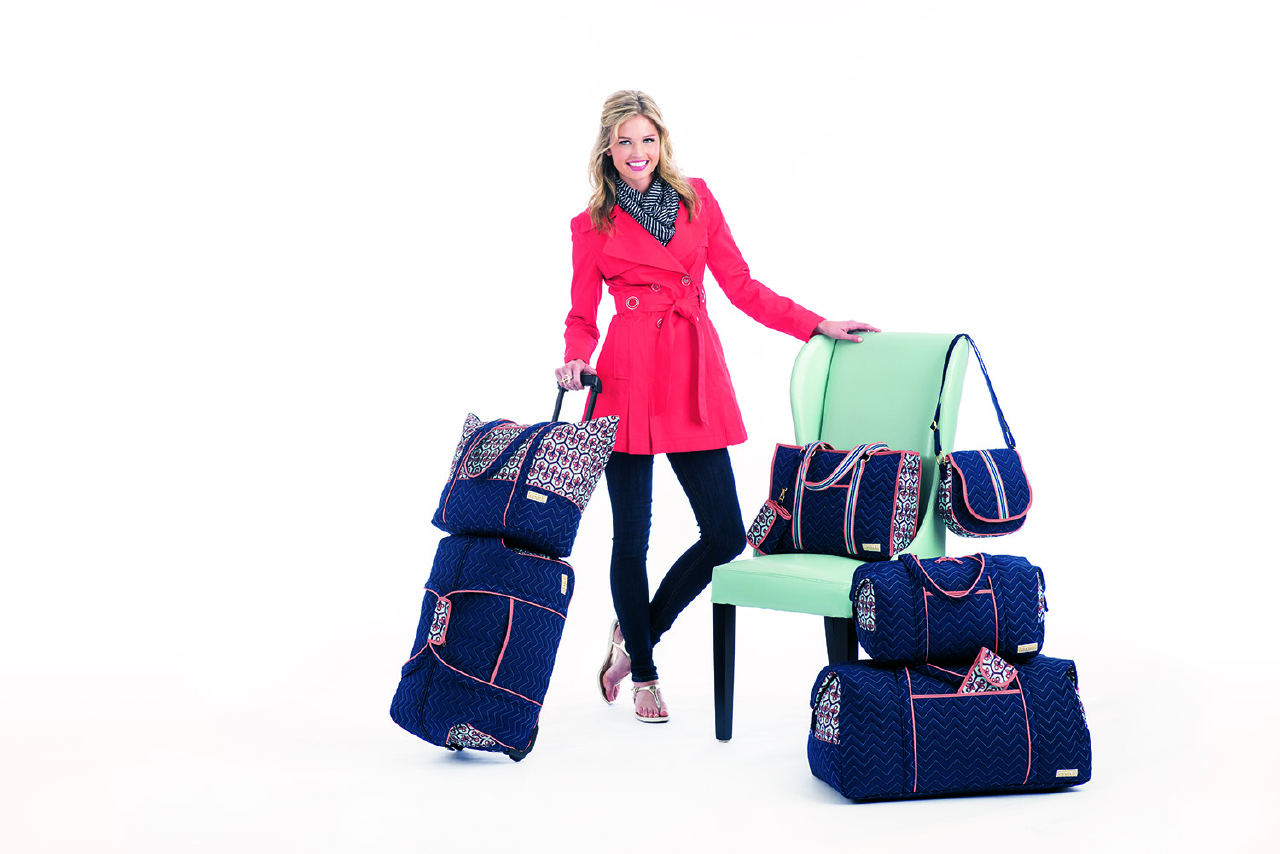 I plan to keep an eye out for cinda b products as I travel as they are sold at 800+ retail locations across the United States.
Check out cinda b's Facebook page for a map, information, and specials regarding the sale. Facebook.com/cindabusa
Cash and credit cards will be accepted.