Maybe you've seen the high wooden walls of the Old Fort on Spy Run. And perhaps you've seen how cozy it looks, with snow gently falling around the brown-and-white exterior. Well, if you've ever wanted to explore the Fort in the winter time, this is your chance to mix a little historical fun with Christmas shopping. Christmas at the Fort is taking place on Saturday, November 29 from 11 a.m. – 5 p.m. If you're in downtown Fort Wayne, you can hop on the Holly Trolley and get a lift to the Fort Stop. There will be a warming station, donut bobbing for the kids, and a bake sale, just to get you started. Inside the fort, each 'apartment' will be open, featuring different handmade items for sale. Crafters from all over Indiana, including Lebanon, Peru, Converse, North Manchester, and Huntington, will be there to show you their products and perhaps to demonstrate how their items are made. This event is completely family friendly, and it comes on the Saturday right after Thanksgiving – so why not make a day of it and bring the whole gang along? While most of the terrain inside the fort is even and paved with crushed rock, there are steps to get up into the 'stores,' so you might want to park the stroller outside and bring the kids in.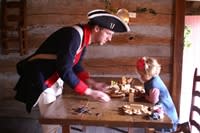 As you shop, you'll find everything from woolen hand-spun and hand-stitched items to carved bowls and blacksmith products. Silver jewelry, pottery, leather goods and beeswax items are also for sale. Products offered here are all made with an eye to traditional craftsmanship, so there will be no batteries involved!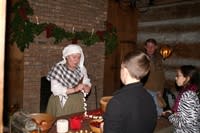 Costumed demonstrators may be present at the Fort, too, to lend an air of authenticity to the situation. After all, the fort is a reconstruction from 1815-16 – why not take a step back into time and see what it looked like, too? Children's activities include an opportunity to don period clothing for a photo opportunity with "General George Washington" alongside his cannon. Children are also welcome to create a s'more treat, toasting their own marshmallow over a cozy fireplace.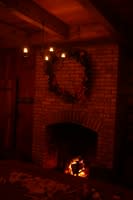 If you're driving over to the Fort, the address is 1201 Spy Run Ave., and parking is available in the Spy Run lot, or near Lawton Park (across the river.) Admission is free, but donations are accepted.