49 years! I can't believe my all-time favorite rock band, Chicago, has been around nearly five decades!
I've been a fan since the early 1970s when they had so many of my favorite Top Ten hits: "Make Me Smile," "25, or 6 to 4", "Does Anybody Really Know What Time It Is?" and "Beginnings," "Saturday In The Park", "Feelin' Stronger Every Day," and "Just You 'N Me," "(I've Been) Searchin' So Long," "Call On Me," and "Wishing You Were Here".
My favorite Chicago song would be their romantic ballad, "Color My World". It was so simple, but lovely, that I played it on the piano hundreds of times. 
I've attended four Chicago concerts starting in the 1970s starting soon after the group formed in 1967. (I was just a preschooler you understand).
It's probably no surprise they started playing in the Midwest city that is their namesake.
But these band members didn't follow tradition. They did something that was different from most other musical groups – they took the idea of what rock music could be and added horns.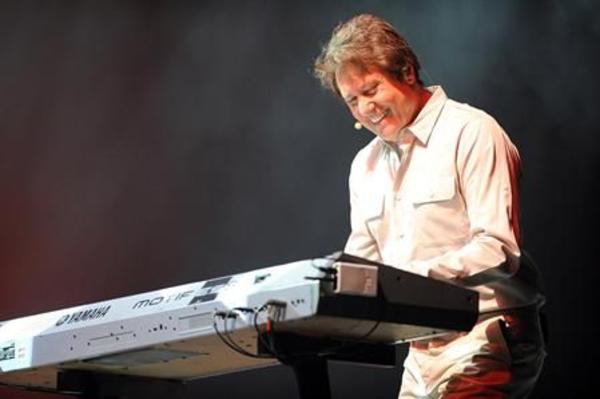 The result was good enough to impress Jimi Hendrix and Janis Joplin who took the group on tours with them, respectively.
In 1976, their album Chicago X received three Grammy Awards. Those who remember one song/ ballad from the album -- "If You Leave Me Now" – will not be surprised, as this was the band's biggest hit of the 1970's.
Chicago has charted Top 40 albums in five decades – one of the few American bands to do so. Original band members are still with the group: Robert Lamm: keyboards, vocals; Lee Loughnane: trumpet; James Pankow: trombone; Walt Parazaider: woodwinds.
Upon digging into this band's long history, I discovered their original name was The Big Thing, then Chicago Transit Authority.
I'm really glad they simplified it in 1968 to just 'Chicago'.
In 2016, Chicago achieved a major accomplishment with their induction into the Rock and Roll Hall of Fame. What a great band to be performing for us in Fort Wayne! 
Chicago will perform at Foellinger Outdoor Theatre, 3411 Sherman Blvd, Fort Wayne, IN 46808. Order online from Fort Wayne Parks Department
Tickets may also be purchased by phone:
260.427.6000 or 260.427.6715 after 6pm day of show.
Tickets: $49 - $99, $5 processing fee 
Time: 7:30 pm