Cherilyn Sarkisian is coming to the Fort!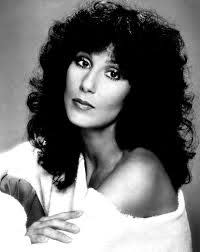 Better known as simply, "Cher," the contralto is on her 49-city D2K [Dressed to Kill] tour, and will grace the Allen County War Memorial Coliseum's stage at 7:30 p.m. on October 27, 2014.  Two popular special guests will perform with her – mezzo-soprano and four-time Grammy Award-winner Pat Benatar and her songwriter / guitarist husband Neil Giraldo. Cher first made her mark in the folk-rock scene in 1965 when she was known as half of the popular Sonny & Cher duo.   She subsequently shone in TV, film, music and acting by constantly re-inventing herself. She has taken a plethora of honors, including Best Actress Academy Awards, Best Musical or Comedy Actress Golden Globe Awards, Emmy Awards, Grammy Awards, and many more.  One of her many hits – recorded with Rod Stewart – was "Bewitched, Bothered and Bewildered" and she has sold more than 100 million solo albums, earning her the designation of one of the best-selling music artists of all time.  Her most recent album "Closer to the Truth," came out last year and was her highest-charting solo album in the US thus far.  This tour includes the No. 1 catchy hit, "Woman's World," and was described by the
Houston Chronicle
as, "a stunning vocal showcase; an eye-popping extravaganza." Lady Gaga, Madonna, Marianne Faithful and Nancy Sinatra are just a few of the many singers who have been inspired by Cher, and movie buffs may remember some of her abundant films including "Silkwood," "The Witches of Eastwick," and "Mask." Cher is the only artist thus far to have a No. 1 single on a Billboard chart in each of the past six decades.  Currently, a Broadway musical of her life is in development, and she may play herself when the script is completed. Tickets can be purchased from Ticketmaster (1.800.745.3000;
www.ticketmaster.com
) or at the Coliseum box office (4000 Parnell Avenue, Fort Wayne, IN 46805; 260.483.1111).  Reserved tickets are $127; $77; and $41.50.  Parking is $5 at the main lot, and $8 at the preferred lot.