Where can you go to hear spoken word poetry and learn how to drum-all under one roof? The
Three Rivers Insti­tute of Afrikan Art & Cul­ture, Inc. (TRIAAC)
 is the place to go for cultural exchange. TRIAAC's vision is to increase the pro­file of tra­di­tional Afrikan and Afrikan Dias­pora music and artists in North­east Indi­ana and the tri-state region, and see that the ben­e­fits go back to the artists and com­mu­ni­ties that pro­duce the music. To that end, they offer several programs to engage the public: The
Three Rivers Jenbé Ensem­ble 
is a Mandé music edu­ca­tion and per­for­mance ensem­ble com­prised of youth and adults who love to learn and to play tra­di­tional Mandé music. TRJE is North­east Indiana's lead­ing Afrikan-centered drum­ming work­shop and per­for­mance ensem­ble. Music, dance, song, and poetry are the ensem­ble vehi­cles for devel­op­ing com­mu­nity relationships. TRJE's sea­son runs from Sep­tem­ber through May, but they ensem­ble books per­for­mances year round. For more infor­ma­tion, 
con­tact TRIAAC
 at (260) 969-9442.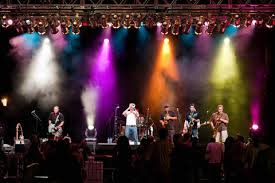 Another creative outlet is the 
Wednes­day Night Drum­ming,
a work­shop for adults who want to learn to play the jenbé and dunun drums. The work­shop is a project of con­tin­u­ing 7-week cycles. Work­shops con­tinue year-round, on Wednes­day evenings, from 6–7:30PM, for begin­ning and inter­me­di­ate drum­mers. Stu­dents are taught the fun­da­men­tal tech­niques and rhythms of the tra­di­tional Mandé jenbé ensemble. Stu­dents re-enroll for each 7-week ses­sion. The fee is $150.00 per work­shop, or $25.00 per class. TRIAAC mem­bers receive a 15% dis­count on work­shop fees. Those who appreciate the art of poetry might be interested in the
Acoustic Spo­ken­Word Cafe
.
Artists are invited to come share their work, between 7 and 10PM on the sec­ond and fourth Sat­ur­day of each month except July and August.  (Dur­ing Novem­ber and Decem­ber the Café opens only on the sec­ond Sat­ur­day.) Most evenings con­sist of mixed genre pre­sen­ta­tions by two artists, plus an open mic segment. Pre­sent­ing gen­res have included poetry, rap, short sto­ries, nov­els, acoustic and elec­tric jazz, blues, gospel, folk, tra­di­tional Native Amer­i­can flute, Afrikan drum­ming, and film. Interested in performing? Contact TRIAAC through their
website.
Join in on the fun!