What's better than a hand-made gift? One that's made by YOU of course!!
Try your hand at creating a memorable gift this holiday season at a local pottery studio. The concept is simple:  choose from an assortment of fired pieces and add your own personal touch with specialty glazes (paints). The studio staff then fire it in a kiln to make the final piece shiny, food-safe, and weatherproof.  Following this process your masterpiece is ready to share!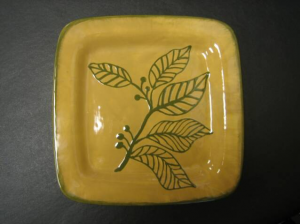 This is the perfect indoor family activity. Luckily, there are a few places in Fort Wayne to join in on the fun:
Bisque It Pottery Painting Studio:  Located off of Coldwater Road, this studio has a wide selection of items. From vases to figures to piggy banks, they have it all! Items range from functional to just plain fun. The studio fee is $5 for the first piece and$3 for each additional one. (The studio fee is in addition to the price of the piece of pottery.)  Be sure to check out their various classes. Note: The piece can take seven to ten days to be fired, depending on the current demand. You might need to make arrangements for pick-up.
Painting Fun Spot:  This studio in southwest Fort Wayne follows the same model as Bisque It, only the items do not need to be fired because they are made from plaster. That means no need for firing or waiting to pick up the item afterwards. They claim to have more than 1,000 pieces to choose from! Insider's Tip: The indecisive should allow ample to pick the right item! Customers only pay for the item; there is no studio fee.
Channel your inner artist and head over to a studio today! Feel free to send us a photo of your creation!