Summer has arrived and the countdown for the main event has started. Fort Wayne has everything you could want to enjoy the 4th of July including the Holy Trinity "F" words: food, family, and fireworks which equals fun for everyone.
Every year the City of Fort Wayne celebrates with an annual fireworks show off the top of the Indiana Michigan Power Center that will not only light up the sky but also your face.

4th of July in Fort Wayne, Indiana
On July 4th, the fireworks show will begin at 10 pm and the show is free to the public. The downtown area has options for food stops that your family or friends will enjoy as you watch the show in the night sky.
Before the perfect ending of a great day, you have to plan a few great activities during the day. There are quite of few events that you can enjoy.

Weekend Brunch during the Week
Traditionally brunch is scheduled for a Saturday or Sunday morning but Conner's Kitchen + Bar is breaking tradition by having one during the week for America's birthday. Why not begin your day with Eggs Benedict or Waffles from 7 am to 3:30 pm.
Fort Wayne Philharmonic: Patriotic Pops at Parkview Field
Conducted by Caleb Young, the Fort Wayne Philharmonic will be performing their sixth annual Patriotic Pops at Parkview Field on July 3rd, 2019. The event begins at 8:30 pm with fireworks for the finale. The event is free to the public.
Fort Wayne TinCaps
This year the TinCaps are up against Lake County at 7:05 pm. Special promotions for Thirsty Thursday will be held that day. Parkview Field is right downtown and will be the perfect position for you to view the fireworks later in the evening.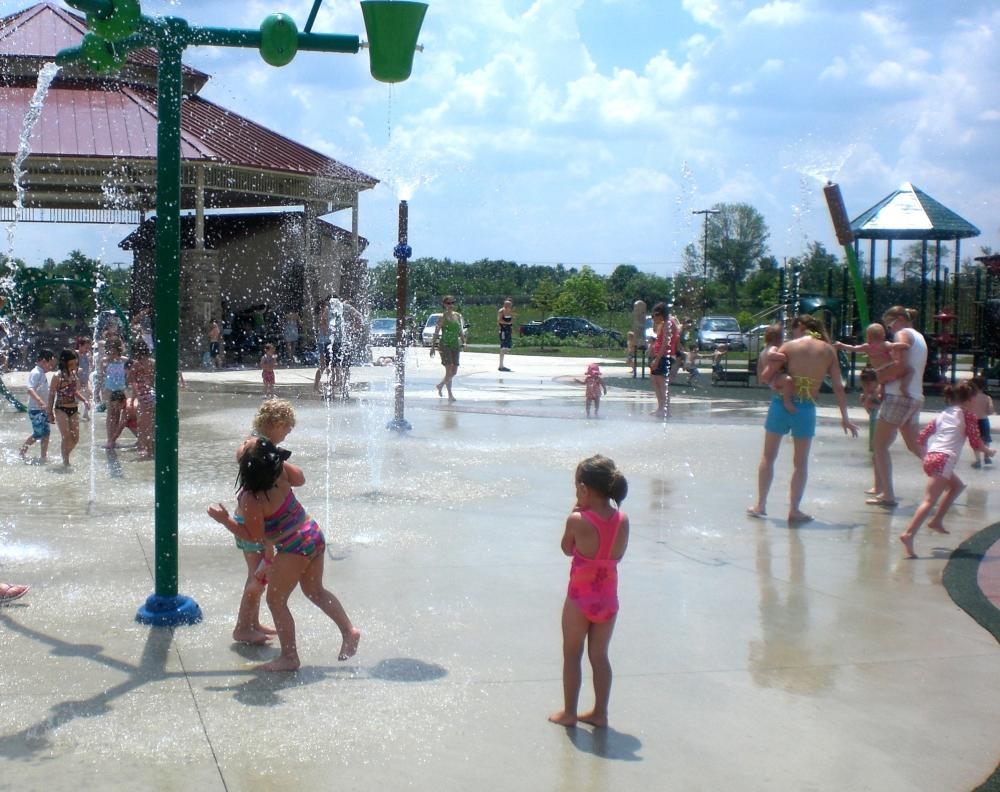 Splash Pads and Parks
The great city has 10 splash pads that you can take your kids to cool off. Shoaff, Kreager, and Waynedale are just a few of them that you can go to. Fort Wayne has a total of 86 parks that you can choose to go for the day. Some have soccer and baseball fields, play area for kids, and open fields to enjoy the scene with a sandwich or two.
Run, White, and Blue 5k and One Mile Walk
If you take pleasure in running for a good cause, join people just like you to support Nami (National Alliance on Mental Illness) Fort Wayne at Foster Park. The walk is un-timed and starts at 10 am. Participants can sport their best flag-inspired outfit and win a prize.