Turn green in Fort Wayne, Indiana for St. Patrick's Day! Bring all your lads and lasses for a grand celebration at these events and restaurants! 
St. Patrick's Day Celebrations in Fort Wayne, Indiana
Get Green Fest
March 12
The Fort Wayne Professional Firefighters turn the St. Marys River green at 11:00 am at the Carole Lombard Memorial Bridge downtown (on Main Street)—using eco-friendly vegetable dye! Starting at 8:00 am and continuing until 11:00 pm, you can celebrate St. Patrick's Day with music, food, drinks, and fun in the Get Green Fest Tent. But before you go haywire, you can participate in the 5k kilt run/walk at 9:30 am, the Gold Coin Hunt at 12:00 pm, or even the Lucky Charms Eating Contest at 1:00 pm. This celebration is family-friendly, so come one and all for the best pre-St. Patrick's Day celebration!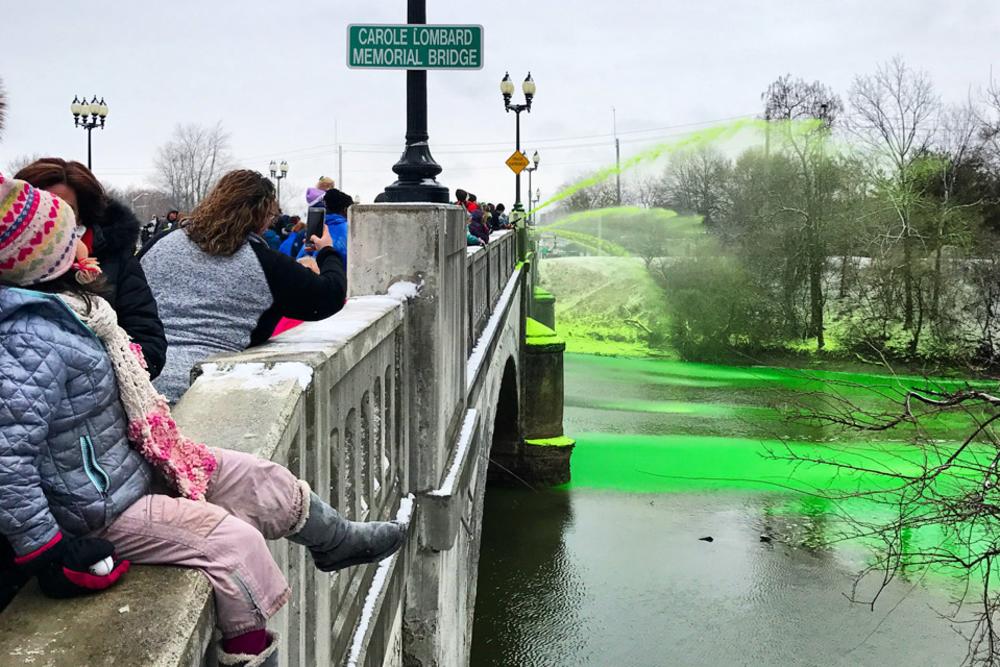 March 17
Celebrate at JK O'Donnell's Irish Ale House where any day of the week you can sink your teeth into traditional Irish food and drink. Enjoy their standard menu items like corned beef and cabbage, fish & chips, bangers and mash, Shepard's Pie, Irish stew and much more!
On St. Patrick's Day their doors will open at 11 am, and the real fun will begin at 4 pm with live entertainment in the tent on Wayne St. Come enjoy music from Soltre, The Ragtag Bunch, The Shrugging Sisters, and The Debutants. The Tent and pub will be 21+ all day.
No Green Beer here!
121 W. Wayne Street / (260) 420-5563
O'Sullivan's
For a hidden gem, hit up the local favorite, O'Sullivan's on West Main Street. This party is packed year after year, so be prepared to wait in a line that snakes out the door and down the block. However, that line is for good reason because this St. Patrick's day celebration should be experienced at least once. We've heard that O'Sullivan's is the pinnacle of the St. Patrick's Day festivities in Fort Wayne.
1808 W. Main Street / (260) 422-5896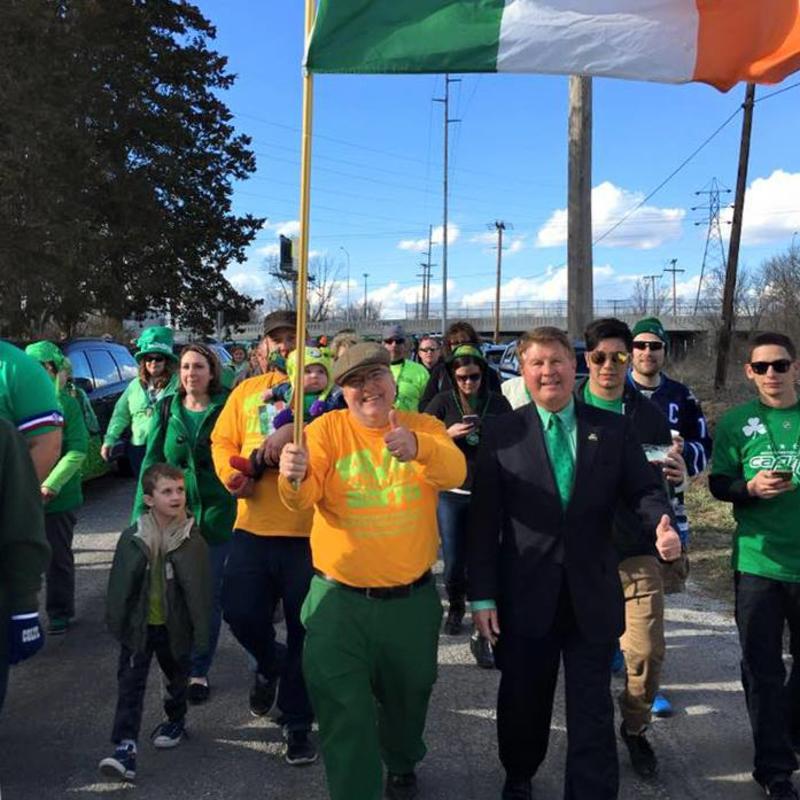 Deer Park Irish Pub
March 16
Just north of town, you will find one of Fort Wayne's favorite St. Patrick's day celebrations at Deer Park Irish Pub. The 4-day Clover Classic kicks off on Wednesday, March 16 with the tapping of the first green keg at 12pm, and ends with a day full of festivities on Friday, March 18! Don't miss live entertainment, themed competitions, and celebrations from March 16–18. See the full schedule here.
1530 Leesburg Road / (260) 432-8966
Pedal City
March 17
Pedal City is also a great beer garden type bar perfect for your St. Patrick's celebrations. Enjoy a fresh (green) pint and games on Thursday, March 17 at 11am followed by karaoke at 5pm.
1215 W Main St / (260) 415-6167
March 17
Mad Anthony's is a great place to celebrate St. Patrick's day as well. Come over to enjoy live music, drink specials, and an Irish inspired menu, all starting at 4:00 pm!
2002 Broadway / (260) 426-2537
March 17
Looking for something other than beer? Enjoy a green CIDER for St. Patrick's Day at Kekionga Craft Company! Fun and shenanigans will start at 12pm on March 17.
7328 Maysville Rd / (260) 493-0011
Dining
Craving Irish cuisine? The Friendly Fox, O'Reilly's Irish Bar, and Henry's are great options to enjoy a celebratory meal especially with some of their specialty dishes. 
Other Weekend Activities
Celebrate St. Patrick's Day with the following family-friendly events.
NCAA Division III Men's Basketball Championship: March 18-19
Clue presented by Arena Dinner Theatre: March 18-19
First Day of Spring at Promenade Park: March 20
This post was originally published in Mach 2018 and has been updated. Last update: March 9, 2022