As a fan of both Amy Poehler and celebrating women, I have honored the tradition of Galentine's Day for 3 years and counting. You may be asking, "What is this magical-sounding day?"
As the beloved character, Leslie Knope explains on the hit television series Parks and Recreation, "Oh it's only the best day of the year. Every February 13th, my lady friends and I leave our husbands and our boyfriends at home, and we just come and kick it, breakfast-style. Ladies celebrating ladies."
There is no better city to gather with your favorite gal pals than in Fort Wayne, Indiana. Galentine's Day is a time to indulge, overeat, and find yourself in good company. Fort Wayne offers plenty of options to let your hair down and celebrate with sweets.
Galentine's Day in Fort Wayne, Indiana
I must admit that my first love has always been chocolate, so a natural first stop would be the finest chocolate in all of Indiana: Debrand Fine Chocolates.
I've gathered here with girlfriends on dozens of occasions. It has plenty of room to sit and chat while diving into decadent sundaes and truffles (dark chocolate makes my heart skip a beat, but they have every chocolate combination under the sun.)
I usually get my "go to," which is a dark chocolate sundae with peanut butter and raspberry sauce, but my friends usually try something different each visit. They even offer spreads for those hoping for a more savory experience.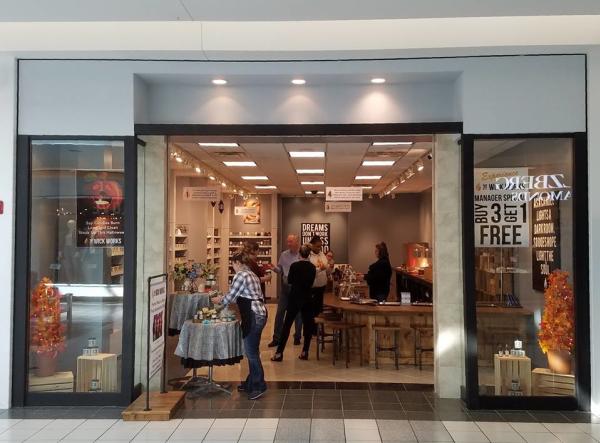 Love is in the air! Or, it'll at least smell like love. I recently made my first homemade candle at Wick Works, and it was a really exciting activity, so I know it'll be perfect for my Galentine's group.
With over 100 scents, you get to select which scent combinations you'd like to use to create your own candle. I had a little help from the expert in the shop since I got carried away choosing scents. Once you've selected the perfect pairings, they're poured into liquid wax, which soon hardens into a candle for you to take home.
The staff was really helpful and the options make it next to impossible to decide on just one combination. It'll be a splendid way to spend some of our energy in between eating dessert!
Another trendy spot that I adore is The Hedge. Looking to make something creative and witty? At The Hedge you can create hand-stamped greeting cards, coasters, and more! It's the perfect activity for my gal pals and I to release our inner artists. It's known for its hand-printed items that you can purchase, such as jewelry and trophies, but visitors can also participate in a workshop.
When I visited once before, friends and I made beverage coasters and greeting cards. They were also kind enough to share with us the shop's history and the history of printing, which has changed drastically. The staff were extremely fun and knowledgeable, so I think it'd be the perfect stop.
Update: Cookie Cottage has relocated to 620 W. Washington Center Road
Okay, I know that 3 of the 5 stops are all sweets, but girlfriends know how to party in Fort Wayne. The classic cookie simply cannot taste any better than it does at Cookie Cottage.
It's always been the perfect gift when I'm looking to treat someone (or myself), so it's a quick stop along our trail that has already been requested by one of my closest friends. She lives in Ohio, so her adoration of this cookie shop knows no borders. Though they have a large variety, the iced sugar cookie has no rival, in my humble opinion.
As the saying goes "Something old and something new…" I'll be adding a new stop to our itinerary this year- Sassie Cakes! I've tried their cupcakes on several occasions, and my first bite into their red velvet cupcake made me drop to my knees.
Sassie Cakes also offer cookies and other baked goods. I'm planning on calling ahead and ordering something extra special (a lemon cake!) to take back to my apartment for a surprise once we finish our festivities. It'll be the sweetest ending to a perfect afternoon.
I've always said that something unique and magical happens when women get together, and I plan on showing the girlfriends in my life just how much they mean to me by exploring these 4 fun Fort Wayne, Indiana spots this Galentine's Day.