Pride: a feeling or deep pleasure or satisfaction derived from one's own achievements, the achievements of those with whom one is closely associated, or from qualities or possessions that are widely admired. I always think of pride as something of a crowning achievement - fully appreciating all you have to offer, while celebrating what sets you apart in the most wonderful of ways. With the Supreme Court's ruling that ALL marriage is now legal just a month ago, the LGBT community has a lot to be proud of as the Fort Wayne Pride Festival is just around the corner!

From July 24-25, Pride will take over downtown Fort Wayne as a celebration of diversity. While the Pride Fest 2015 weekend is the main event, there are several things going on throughout the week leading to the big Pride festivities at Headwater Park. The Fort Wayne Pride Festival is one of the top Pride events in the entire state of Indiana, and continues to grow each year. It is not just a celebration for the LGBT community, but also a way for our city to unite and show that we welcome everyone with open arms!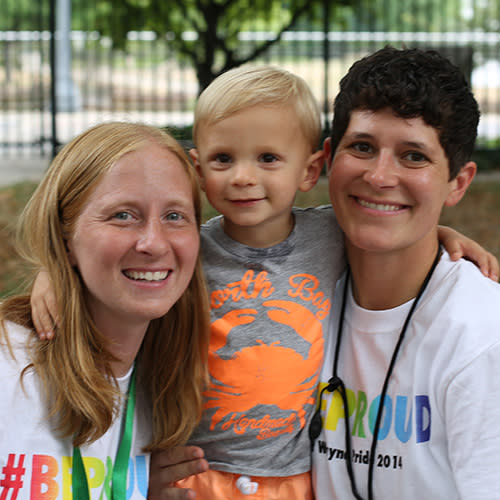 Celebrate Pride all week long as events begin early with Pride Week! These include a Pride Family Picnic at Lawton Park, Pride Comedy Night at Snickerz Comedy Club and Pride Night at the Fort Wayne TinCaps! The idea behind extending the Pride festivities is to further encourage those who love everything about Pride to further engage with each other and within the Fort Wayne community! This is a great chance to get friends and family involved with other Pride Week participants and create a bond leading up to Pride Fest. Pride Week also encourages those travelling from outside the Fort Wayne area, as well as those that call Fort Wayne home, to immerse themselves in our community and experience how accepting our city is!
The real fun begins on Friday, July 24 with the kickoff of the Fort Wayne Pride Festival! Headwaters Park will be transformed into THE placed to be with music, food vendors, a beer tent and a full on dance party! Saturday will start with the 4th Annual Pride March through downtown Fort Wayne, before the official start of day two at 12pm. Then even more fun begins! Saturday will see a vendor market, beer tent, food vendors, cornhole tournament, FREE KidSpace, and live music and entertainment from a variety of local, regional and national acts!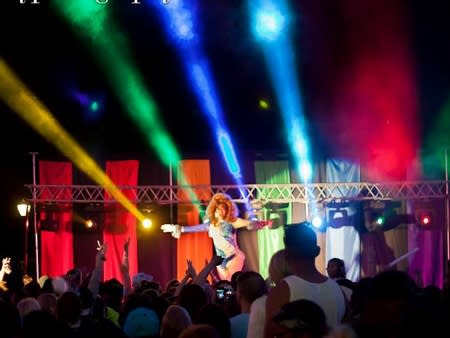 Pride Fest 2015 winds down (or really, accelerates) with the always fabulous and entertaining Fort Wayne's Finest Drag Show on Saturday night! I am a huge fan of these kings and queens that hold nothing back on the stage, and entertain the masses. It's amazing to see these personas come to life, as well as how much time and effort goes into creating a truly unique and absolutely amazing experience! The drag show is over 2 full hours of high-energy entertainment from the best drag queens and kings in our area!


The thing that I really love about the Fort Wayne Pride Festival, and all of the festivities that go along with it, is the true sense of acceptance that you will find from everyone around. While the events are focused on celebrating the LGBT community, those that support this group as straight allies are more than welcome to enjoy everything at Pride Fest as well! It's a true testament to love and diversity that the Pride is really all about.


Fort Wayne Pride 2015 will take place at Headwaters Park (333 S.Clinton St., Fort Wayne, IN 46802) from Friday July 24 to Saturday, July 25. If you are interested in participating in the Pride Week festivities, follow this link to learn more! For more information on Fort Wayne Pride 2015, including a full list of events, check out Visit Fort Wayne or the Fort Wayne Pride website.