In the mood for a little Essen, Trinken, and Gemutlicheit? You'll find it at Germanfest, celebrating its 35th year June 5-12 in Fort Wayne.
Headwaters Park and Beyond
Germanfest is centered around Headwaters Park, where you'll find the festival pavilion and bier tent. This is where you can indulge in a polka or two, and of course in brats and soft pretzels as well. There will be sausage stuffing, a lederhosen contest, a beer stein race, and a grape stomp (over 300 pounds of grapes will be stomped; you won't want to miss this!).
Yours truly will even be there on June 8, signing books and speaking about that most eccentric and memorable of Bavarian Kings, Ludwig II -- the one who built the world's best-known castle, Neuschwanstein.
But don't confine yourself to the pavilion, because festival events happen all over town. There are organ concerts and choral concerts (many of music's great composers hail from Deutschland), a wiener dog race, and a Familienfest (family fest, with events for the kids). New this year: a 5K run.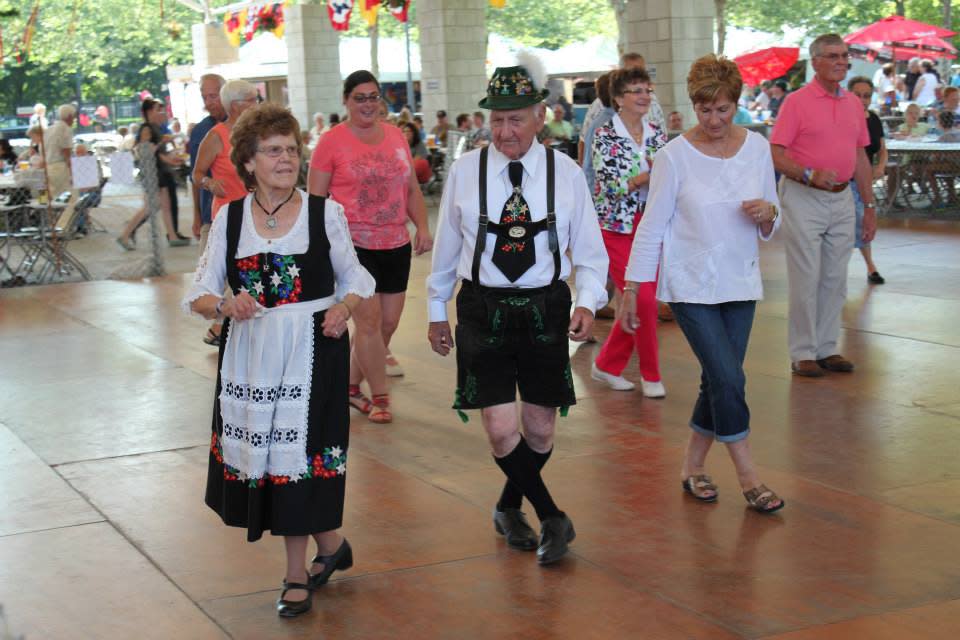 German Heritage
Germanfest began in Fort Wayne because of the many residents with German roots. Even if you don't have an ounce of German blood, though, chances are good you'll find something to enjoy.
In the past, I've enjoyed the noon organ concerts, held at various churches downtown. Hearing the soaring, beautiful music while taking in the stunning architecture of these places of worship is a wonderful experience -- and it's free. I've also attended a German church service during Germanfest. I couldn't understand a lot (it's been too many years since high school German class), but I enjoyed the cadence and the idea that I was hearing something in the language of my ancestors.
Which Germanfest event are you most excited about?
June 5-12
Headwaters Park, Pavilion
303 South Clinton Street
ADMISSION:
2:00-5:00PM = $2.00; After 5:00PM = $5.00
All Military personnel with I.D. admitted Free of charge.
Minors must be accompanied by a parent. No one under 21 permitted after 9:30PM.
See website for a daily schedule of events.