The temperatures are beginning to drop, but there are still opportunities to take in the fall foliage in Fort Wayne. Fort Wayne presents ample opportunities for visitors to see fall colors in various settings.[[endteaser]] For a more traditional hike and experience of fall's beauty, visitors can take a trip along the Rivergreenway or hike along trails at one of the county parks like Fox Island. For a new experience, visit the Lindenwood Cemetery or take to the rivers to see the fall colors.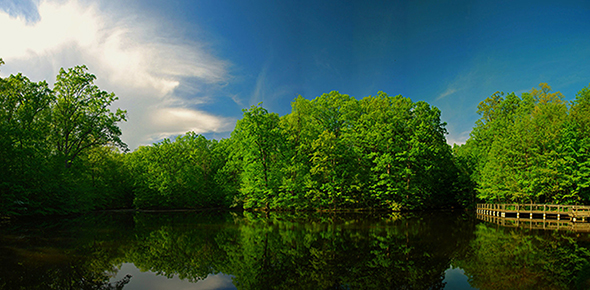 Lindenwood Cemetery

Lindenwood Cemetery is one of the largest Indiana cemeteries and allows guests to visit some historical figures. It is also listed in the National Register of Historic Places, and provides a great way to see beautiful fall colors because of its proximity to the Lindenwood Nature Preserve. Check out both the cemetery and the nature preserve, for some great fall fun!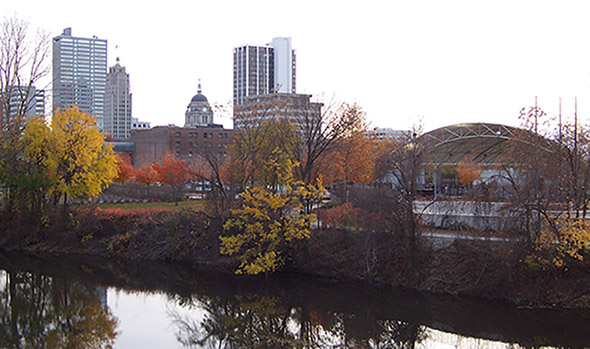 Rivergreenway

The Rivergreenway connects many of the Fort Wayne parks and allows visitors to walk or bike through various settings. Visitors can start in the Johnny Appleseed Park on the north side and make their way towards Headwaters Park, the city's premier location for festivals. Follow the greenway farther west through the city, towards Eagle Marsh Wetlands, to experience fall. By taking the Rivergreenway, visitors can see the Fort Wayne skyline and neighborhoods while still experiencing fall's beauty.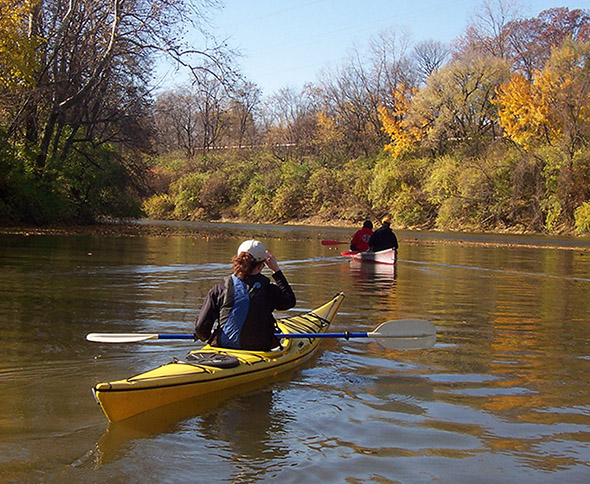 River Activities

For a different perspective of the fall leaves, visitors can canoe or kayak along the rivers in Fort Wayne. Drop into Fort Wayne Outfitters to rent a canoe or kayak, or bring your own to one of the boat launches along the river.

Fox Island County Park

Visitors can also head to Fox Island County Park, located towards the southern part of Allen County, where you can hop on one of their trails to take in wildlife and the fall colors. Be sure to take the trail around Bowman Lake to see the fall leaves reflected on the water.

Although we are seeing the last few glimpses of fall foliage in Fort Wayne, visitors can still take in the various settings of beautiful nature at these locations and more. Make sure you also check out Visit Fort Wayne's Calendar of Events for any opportunities to participate in a fall festivity.

For more information on Fort Wayne Trails and Fall Fun, check out Visit Fort Wayne or stop in at the Visitors Center during the week, which is located at 927 S. Harrison Street.