We have all seen those commercials that usually involve some intense moment, with things moving in slow motion along with the epic music in the background. That music you love may be from Carmina Burana by Carl Orff?
Now is your chance to hear that music live in Fort Wayne this fall. The Heartland Chamber Choral is opening its 16th season with what is sure to be an epic show. Not only because they are singing Carmina Burana, but they are also pairing with two other local groups to make these two nights a must see!
Heartland Chamber Chorale and Heartland Festival Chorus are pairing with the Fort Wayne Ballet and the Fort Wayne Children's Choir for an unforgettable performance. Never before have these three groups paired to open their seasons.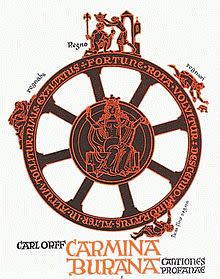 Carmina Burana by Carl Orff combines music and dance to tell the story of the fortune's wheel, ever turning from fickle fortune, waning wealth, spring's joy, life's transience, and the pleasures and perils of drinking, gambling, and lust.
Performances will be held at the Arts United Center in Downtown Fort Wayne.  They will be Friday September 21, 2012 at 8 pm and Sunday September 23, 2012 at 2:30 pm. The Fort Wayne Ballet is having a Season Grand Opening Reception after the Friday night performance in the Ian Rolland Gallery at the Arts United Center.