When the weather gets cold, you may be searching for family-friendly activities to enjoy indoors! Fort Wayne has a number of museums and interesting spots that are just waiting for your family to explore.
Indoor Attractions in Fort Wayne
The Botanical Conservatory downtown is opening a new display in their showcase garden that focuses on fairy tales and fun.
On Saturday, February 17, there will be special activities from 10 a.m. – 3 p.m. for kids and their families. From creating your own sword and decorating a crown to having a 'princess sighting,' there will be plenty to do on this day!
If you're not able to make it for the special event, there will still be lots to inspire the imagination, from Rapunzel's tower to Jack and the Bean Stalk. Kids can pretend away whenever you bring them to the Botanical Conservatory - this exhibit will be open from January 13 – April 8.
Located right in the heart of downtown Fort Wayne, this old firehouse-turned-museum is open most weekdays and Saturdays, every week. What started out in 1893 as a six-man, two wagon, four horse station became the largest firehouse in Fort Wayne in 1907. Over the years, the firehouse expanded and modernized, but it was closed in 1972 and later turned into a museum.
Now, you can explore the equipment from bygone days and learn about fire safety. Check out their website to learn about operating hours and ticket prices.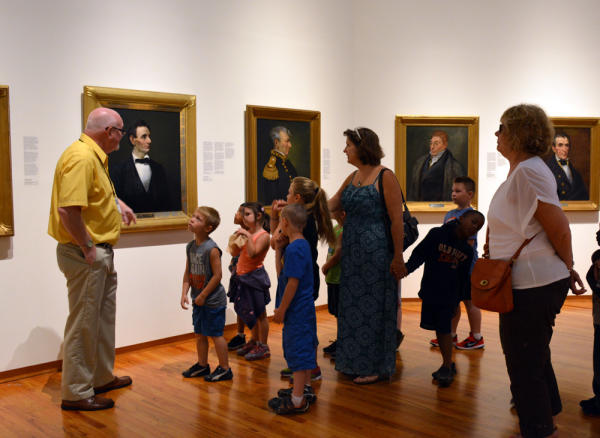 It is an art museum – but there is also a special kids gallery where there are books, art supplies, and colorful spaces to draw on the wall.
Exhibits in the museum itself are displayed on a rotating basis, so you'll want to check out their website to see what's going on when you're there.
Take a virtual tour of the museum, or click here to learn about operating hours and admission prices.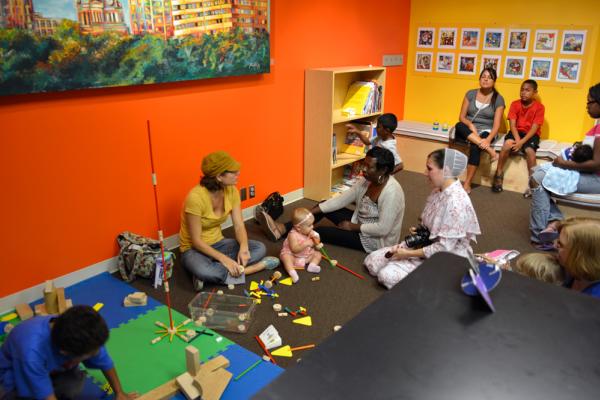 The Fort Wayne International Airport has an aviation museum. Mementos and information on aviators from the tri-state area and from the age of flying in the 1940s and 1950s are on display at the Greater Fort Wayne Aviation Museum.
Tour are provided; however, because the museum is on the secured side of the airport terminal, visitors need to make reservations in order to see the museum. This museum is best for children ages 8 and up.
Make your reservations to learn more about the age of flying.
From acres of books to fun playing spaces, the ACPL has plenty to offer whole families.
Look up their schedule (under 'what's happening') to find out when story times, music and movement classes, chess tournaments, and other activities are being held there.
Be sure you remember which location you want to visit – for example, the Main Branch is in downtown Fort Wayne, but there are thirteen different branches of the library (Georgetown, Waynedale, and Pontiac are just a few of them)!
YMCA
Fort Wayne has several Y's where you can take a class (if you'll be in town for a few weeks) or you can just come by for the day. There are indoor pools at four locations here in town: Lehman, Jorgensen, Parkview and the Central Branch.
If you'll just be stopping by for a short visit, pause at the front desk and ask for a day pass. It's only good for one day, but it is free and it lets you use the pool!