Fort Wayne, Indiana continues to grow with many diversified events. From the cold wintry months to the blazing summer, there are events that can cater to any preferences. I've compiled some of the best 2018  Fort Wayne events that you can't miss!
So, get ready. 
Can't Miss Fort Wayne, Indiana Events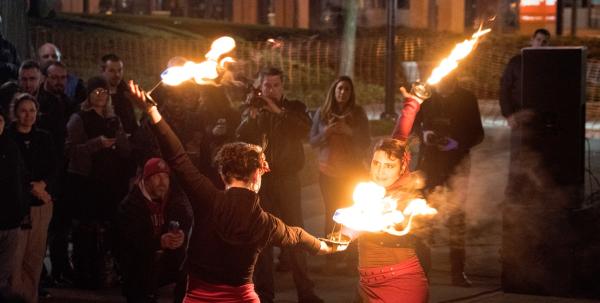 Weather the Fort
Kick the habit of cabin fever and attend an outdoor festival filled with great music, interactive art, ice sculptors, delicious food, beer, and many other activities. Weather the Fort makes for an exciting winter evening in the park!
Where?
Freimann Square
When?
February 17, 2018
Michiana Wine Festival
A festival with 100+ wine samples, food trucks, live music and a spring craft market. If you're a fan of wine, this is your calling.
Where?
Headwaters Park
When?
April 28, 2018
Fort Wayne Music Festival
From local to national acts, the Fort Wayne Music Festival brings an enchanting vibe to the Fort Wayne music scene.
Where?
Headwaters Park Pavilion
When?
May 10th – May 12th, 2018
The Embassy's 90th Anniversary Community Celebration
Be a part of history and celebrate the Embassy Theatre 90th Anniversary Community Celebration! Throughout the year, the Embassy Theatre will also be hosting a 90 Years of Film Series featuring some of your favorite films on the big screen!
Where?
Embassy Theatre
When?
May 19, 2018
Fort4Fitness Spring Cycle
The Spring Cycle is a great way to spring into the season. Choose between a 10, 19, 36, 46, or 62-mile cycling tour. Once you're finished, enjoy the Spring Expo with Post-Ride Block Party at the Finish Line.
Where?
Arts United Campus, Greater Fort Wayne, and surrounding areas
When?
May 19, 2018
Lunch on the Square
Every Thursday in the summer, enjoy food trucks and live music during your lunch break.
Where?
Freimann Square
When?
Every Thursday 
YLNI Farmers Market
Experience a vibrant downtown scene at one of Fort Wayne's best farmers markets. Find local vendors providing local produce, meats, baked goods, homemade crafts and more!
Where?
Corner of Wayne and Barr Streets
When?
Saturdays in the Summer
Sweetwater GearFest
A music and audio lover's galore! Sweetwater's annual weekend fest is a weekend filled with gear, deals, workshops, performances, giveaways, and much more.
Where?
Sweetwater Sound
When?
June 22-23, 2018
Covington Art Fair
Join a variety of high-quality artists at The Covington Art Fair! It has grown to become one of the largest fine arts festivals in the region. While you're at it, explore the numerous gourmet restaurants and specialty shops that Covington Plaza has to offer. This is the perfect event for all things creative!
Where?
Covington Plaza
When?
June 23-24, 2018
BuskerFest
Celebrate street performers at BuskerFest! The family-friendly event features plenty of local, regional, and national acts ranging from living statues, chalk artists, fire dancers, jugglers, mimes, musicians, and more.
Where?
Downtown Fort Wayne
When?
June 30, 2018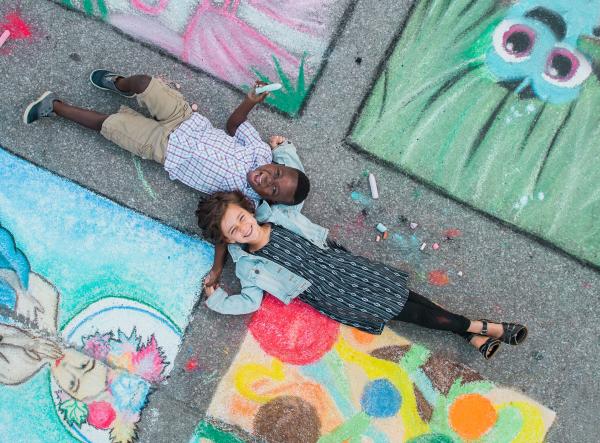 Three Rivers Festival
One of Indiana's most-iconic festivals brings food and fun for all ages! Indulge yourself with tasty treats at Food Alley, become amazed by the artistic talents at the Art in the Park and Chalk Walk, get awakened by the Bed Race, or observe lots of entertainment and the Three Rivers Festival Parade and more!
Where?
Downtown Fort Wayne
When?
July 13-18, 2018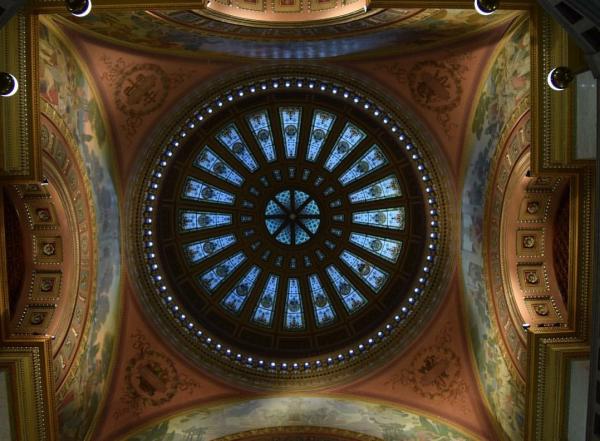 Be a Tourist in Your Own Hometown
What could be better than exploring numerous Fort Wayne attractions for free? Be a Tourist in Your Own Hometown gives you access to several amazing destinations. The History Center, Embassy Theatre, Allen County Courthouse, and the Lincoln Tower just to name a few! 
Where?
Downtown Fort Wayne
When?
September 9, 2018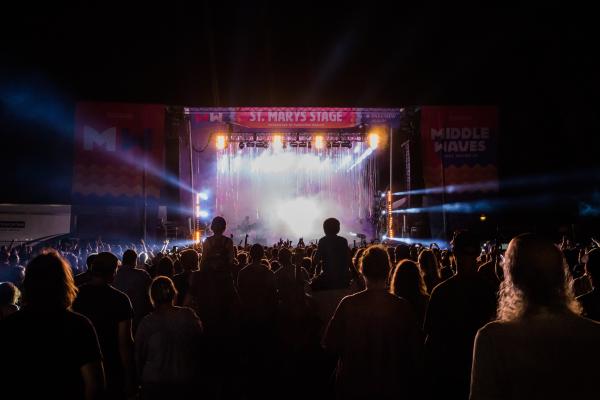 Middle Waves Music Festival
Two days of over 25 national and regional acts? I think so. Middle Waves is not only an event, it's a movement.
Where?
Headwaters Park, along the St. Mary's River
When?
September 14 & 15
Johnny Appleseed Festival
Celebrate the life of Johnny Appleseed with food, music, and crafts from the 1800s era. Don't forget to grab some fresh apple cider! 
Where? 
Johnny Appleseed Park 
When? 
September 15-16, 2018
Fort4Fitness Fall Festival
A wonderful fitness festival for all levels and ages that includes the option to participate in Marathon, Half Marathon, 10K Run/Walk, 4 Mile Run/Walk, or the Kids and Seniors Marathons! 
Where?
Parkview Field
When?
September 28-29, 2018
Night of Lights
The magic of holiday cheers comes alive during Downtown Fort Wayne's Night of Lights. Pack up the car with some warm sweets and hot cocoa, and make your way to Main Street to see the famous Santa and His Reindeer Lighting, the Merry Christmas Wreath Lighting at I&M Power Center Plaza, and more! Don't forget to stop by Fort Wayne's Famous Coney Island while you're at it.
Where?
Downtown Fort Wayne
When?
November 21, 2018
Fort Wayne continues to have family-friendly events throughout the year, and almost every weekend in June you can enjoy a festival! Start planning your weekend away during some of Fort Wayne's can't miss events.
If you feel like there are other events that should be on this list, please let Visit Fort Wayne know!