Update: For information on this year's event, visit our Festivals page.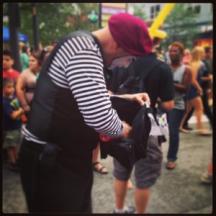 In case you didn't already know, Last Saturdays are one of the best ways to enjoy free entertainment in the Fort.  However, June's Last Saturday will feature one of my favorite free events that Fort Wayne has to offer.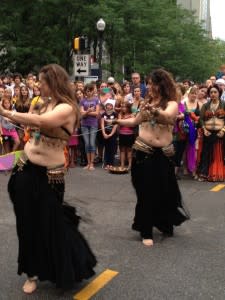 Get ready, because BuskerFest is almost here! This marks the 5th year that BuskerFest has made it's way downtown and it promises to be a "festival of the unexpected."  If this year's event is anything like BuskerFest 2013, it will most definitely live up to those claims! On June 28th from 4:00-11:00 pm, you can join many others (myself included) downtown for an evening filled with performances by local artists and dancers.  There will be belly dancing, fire dancing, stilt walking, juggling, live music, and more! Though the festival is in celebration of street performers, there are other things that are sure to catch your attention.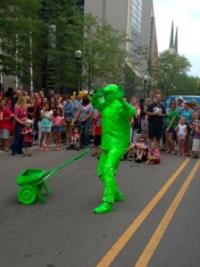 At the center of all the fun, there will be an art market featuring unique art, crafts, and other creations available for purchase.  Your favorite food trucks will also be near by to serve food at BuskerFest while JK O'Donnell's will be hosting a beer tent for your enjoyment. Make sure not to miss this one-night-a-year festival of action-packed fun! 
Bring your friends, family, kids, neighbors, and co-workers because men and women of all ages are guaranteed to enjoy a night they won't soon forget! 
For a full schedule of events during Fort Wayne's 5th  Annual BuskerFest, visit the Downtown Improvement District's website